After taking three out of four games from the Los Angeles Dodgers, hopes were high for the Milwaukee Brewers going into the Philadelphia series.  Those hopes are now low after the Brewers dropped their fifth straight game, this time via a 2-0 shutout.  Despite Brandon Woodruff's sixth consecutive quality start, the Brewers offense could not get going.  Despite the loss, the Brewers are still just one game behind the Cardinals and are second in the National League Central.
Zack Wheeler Pitches a Gem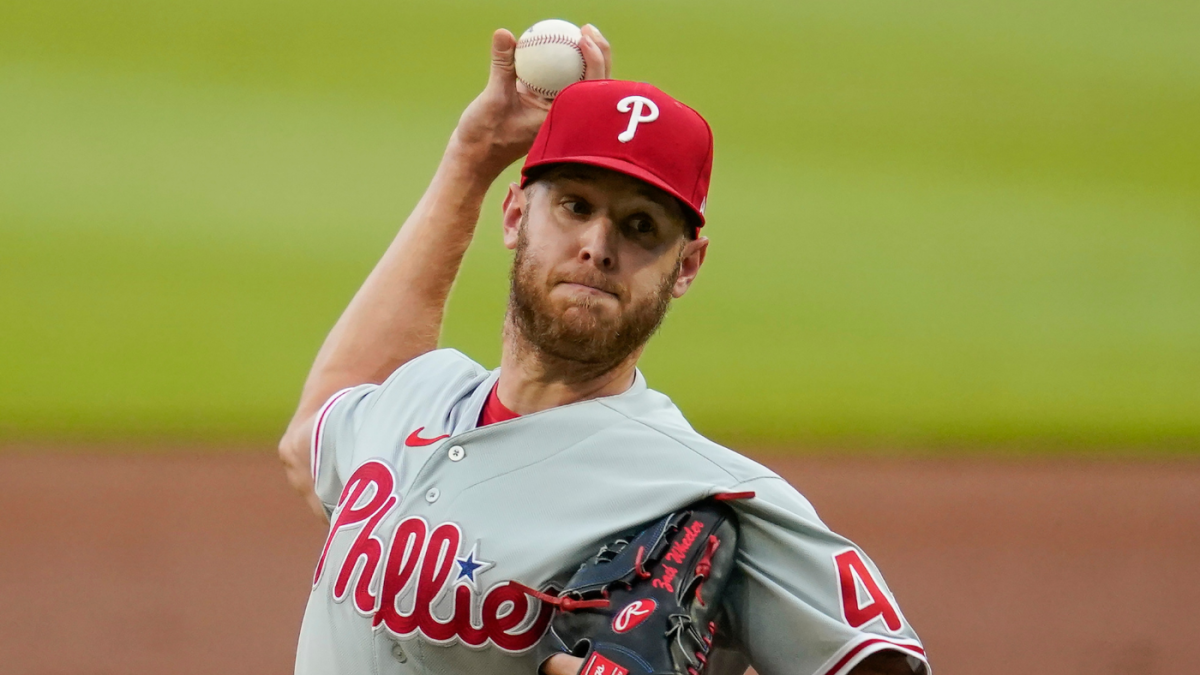 Give credit where it is due: Zack Wheeler pitched an incredibly great game.  The Phillies' ace tossed a three-hit shutout, his second of his career.  Brewers' hitters struck out eight times and did not walk.  The only extra base hit was a double in the top of third by Billy McKinney.  For a brief moment, it appeared as if the Brewers could have a great offensive inning.  In a circumstance that was all too common throughout the series, though, the team could not bring him around to score.  McKinney was called out at second after Luke Maile lined out sharply to first.  Apparently, McKinney did not believe the ball would be caught and went too far off the base.  Rhys Hoskins tossed to second to complete the easy double play.  The only other hits the Brewers got came from pinch hitters Lorenzo Cain and Avisail Garcia.
Woodruff's Stellar Day
Despite being the losing pitcher, Brandon Woodruff had a great start himself.  As mentioned previously, he pitched his sixth consecutive quality start this season.  Woody went 6.2 innings, gave up two hits (one a home run), and struck out 11.  Fans were worried at the beginning of the game when Woodruff walked the first two batters.  After a visit from the athletic trainer, he calmed down and dominated the Phillies until the seventh inning.
[pickup_prop id="6621″]
It was later revealed that Woodruff has a blister on his foot that developed during his previous start.
Avisail Garcia Watch
Following a prolong slump that saw his average drop dangerously close to the mendoza line, Avi Garcia is now five for his last five.  His average is up to .267 and he leads the team in hits.
For More Great Wisconsin Sports Content
Follow me on Twitter at @theotherAdams14 and follow us @WiscoHeroics1 for more great content. Check out our merch page here and use promo code Wisco at check out for $1 off! To read more of our articles and keep up to date on the latest in Wisconsin sports, click here!