Who should start at 1st base for the Brewers in 2022?
This is a question that has plagued Brewers fans since the end of the last season. After a heartbreaking loss to the Atlanta Braves in the NLDS, fans have begun to speculate the future of the organization at a position needed to improve due to a lack of above-average play. As we all know, the Brewers like to move players around in the infield. However, a long-term solution was not quite found.
First Base in 2021
The Crew started 7 different players at first base last year resulting in a combined WAR of -0.9. If you're unfamiliar with WAR (Wins Above Replacement) statistics, let me just say that is well below average. Let's just say if a player's WAR is under zero, it normally means they should be replaced. But as the saying goes, stats can be misleading. So allow me to create a pitch for each Brewer on the roster that started a game at 1B and why they should start on Opening Day.
Rowdy Tellez
ROWDY!

If I were Craig Counsell, this would be my guy. After being acquired via trade from Toronto in July, Rowdy Tellez has been extremely clutch in key situations while creating some of the best moments of the season at the plate. In Milwaukee, Tellez posted a .814 OPS and a .333 OBP. He has re-found himself after an off-year in the shortened season. Tellez can be a serviceable player and continue to improve for the future. In my eyes, Tellez has the best chance to be the everyday starter for the 2022 season.
Daniel Vogelbach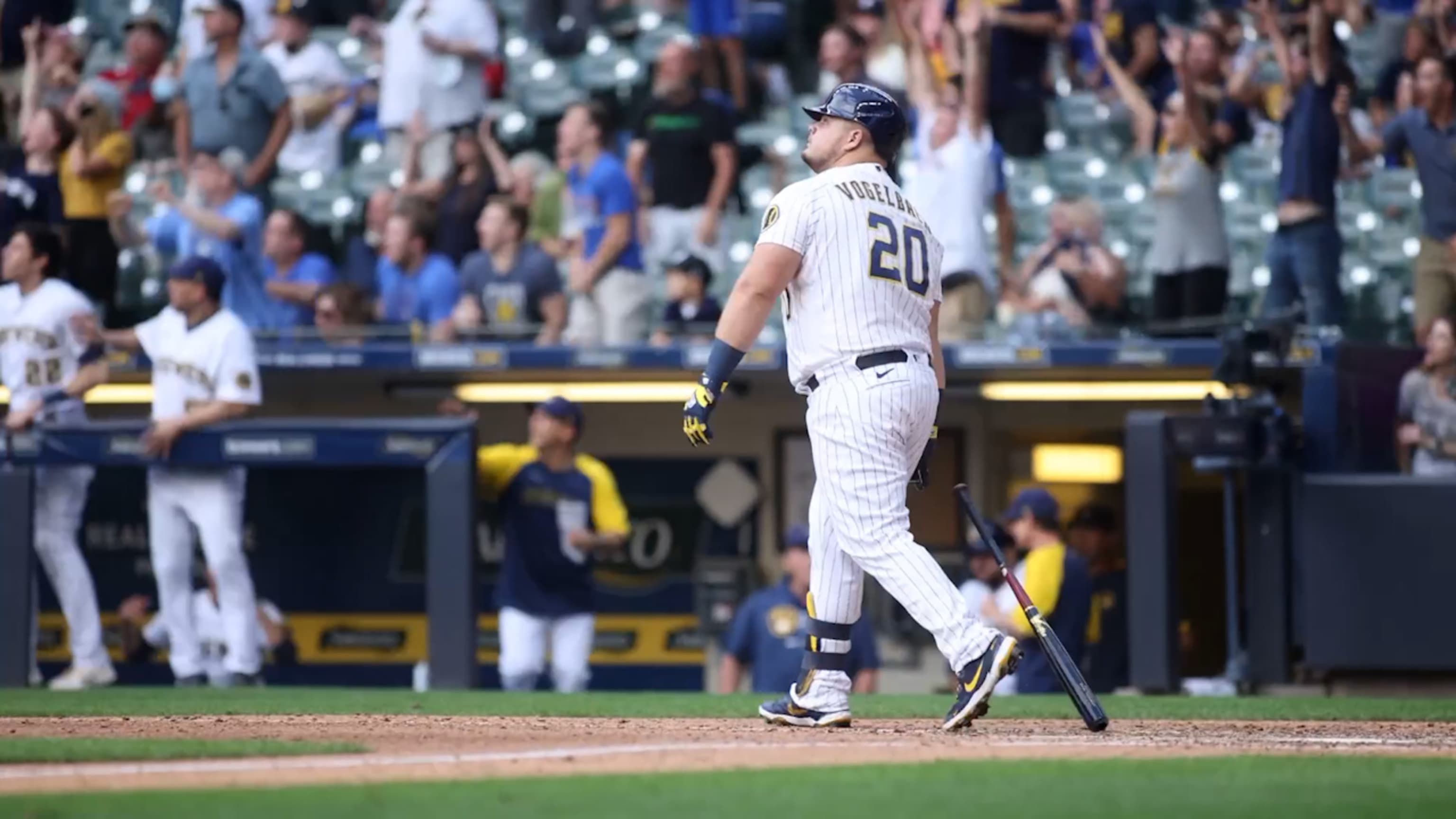 After playing in 96 games for the Brewers, Vogelbach was granted free agency this past offseason. There is still a possibility of return for Dan before Spring Training this February. Vogelbach was the Primary starter until the All-Star Break when the Brewers traded for Eduardo Escobar. They then split time as Escobar played both corners of the infield. He had a WAR of -0.2 which cannot be repeated if he were to come back. Vogelbach must also stay healthy as he does have a concerning injury history. In conclusion, Daniel Vogelbach would be more of a clubhouse signing than a stretch-run return signing.
Jace Peterson
Utility. That is the definition of Jace. Peterson has been a Veteran fill-in guy used to fill a hole when a player needs rest. While doing so he had the second-best season of his career and best with the Brewers. Despite that, coming up on the age of 32, I don't see why now would be a good time for him to become an everyday starter as he has not played well enough to start 5 games a week.
Keston Hiura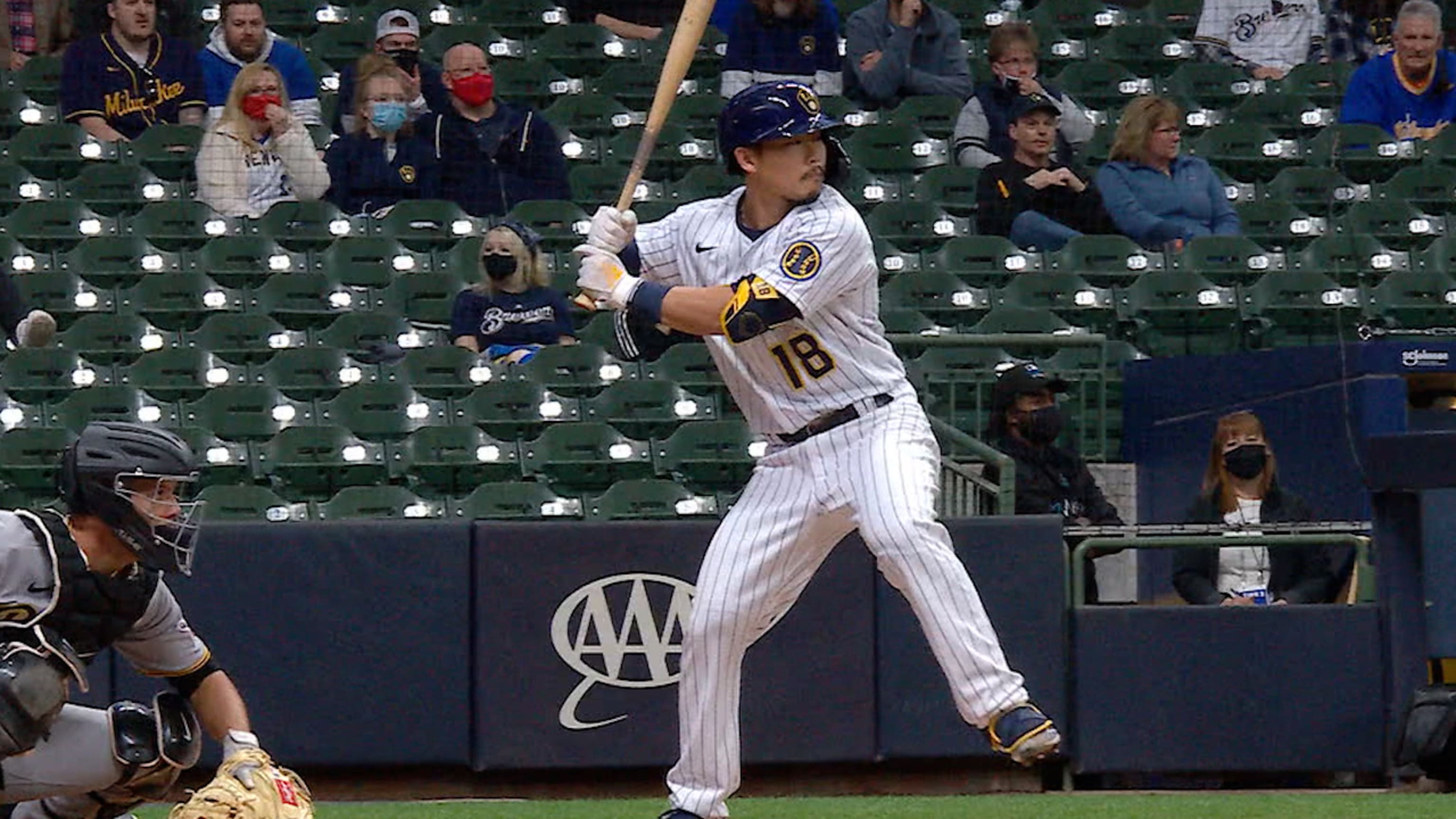 Perhaps the most surprising result of the Brewers 2021 season, Keston Huira. After a great 2019 season, Huira was one of many to decline in the abysmal 2020 season. He declined even more in the 2021 season. His OPS stat line has dropped from .907 to .707 to .557. Not something one would expect from the former first round pick. However, Keston is not as much of a bust as he seems. He performed very well in Triple-A Nashville but just could not translate it to the bigs. If he could somehow find his footing back to the Major League roster it would be a difference-maker for the organization.
For More Great Wisconsin Sports Content
Follow me on Twitter at @theotherAdams14 and follow us @WiSportsHeroics for more great content. To read more of our articles and keep up to date on the latest in Wisconsin sports, click here!