Giannis Antetokounmpo is widely regarded as the best player in the NBA.  Not only that but he has developed an unmatched resume so far in the NBA.  Alex Caruso should taker a look at this synopsis of what Giannis has accomplished so far.
Awards and Honors by Year:
2013-14
2016-17
Most Improved Player
All-NBA Second Team
All-Defensive Second Team
2017-18
2018-19
All-NBA First Team
All-Defensive First Team
Season MVP
2019-20
Defensive Player of the Year
All-NBA First Team
All-Defensive First Team
Season MVP
2020-21
All-NBA First Team
All-Defensive First Team
Finals MVP
2021-22
All-NBA First Team
All-Defensive First Team
So what did Alex Caruso have to say about Giannis Antetokounmpo?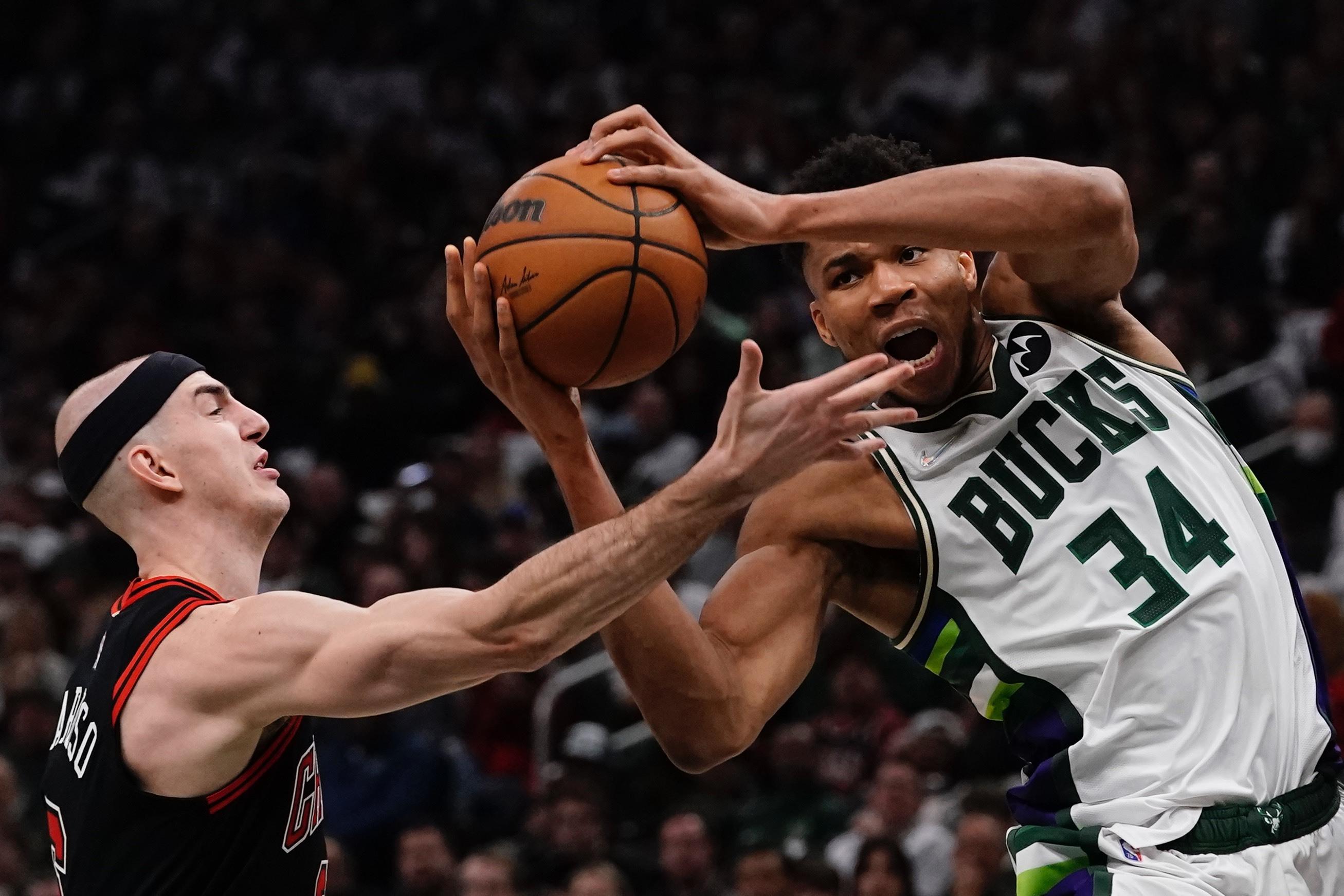 When asked about what it's like to stop Giannis, Alex Caruso admitted that it is hard.  However he had an interesting point to make about why.  He made this comment on JJ Redick's Old Man Podcast.
"They don't call any offensive fouls on Giannis.  It is hard to guard him."
Over the last five years Giannis Antetokounmpo has been called for over 1,000 offensive fouls.  That ranks 7th most in the NBA over that time frame.  So not only is Alex Caruso wrong, but he's top seven in the NBA over the last five seasons, level wrong.  Just an absolutely abysmal take from an average player (at best).  Taking it even a step further, this was posted in reply to Caruso's comment on Twitter: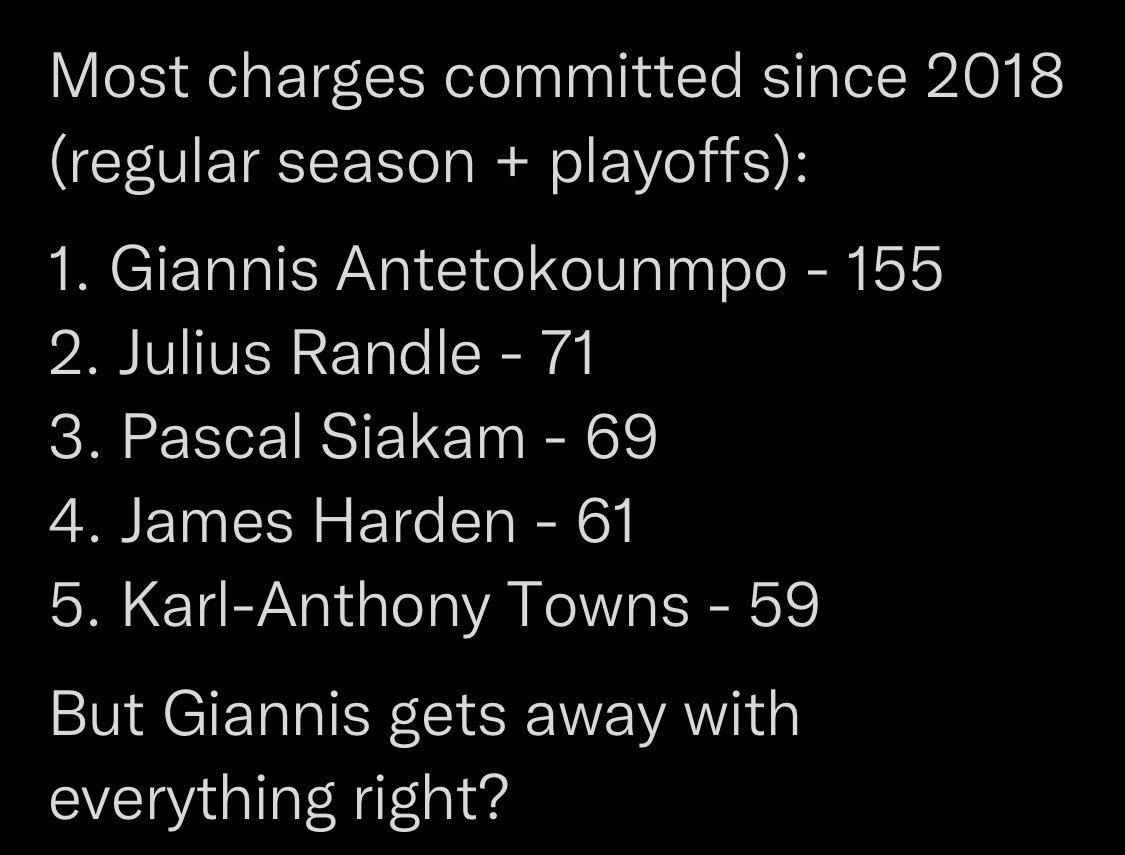 Where is Alex Caruso coming from?
Giannis Antetokoumpo certainly has a reputation of playing "bully ball."  He drives into the paint and defenders rarely have any other option but to foul.  Giannis is often regarded to be the most dominant player around the basket since Shaquille O'Neal. It's no surprise, then, to know that he gets to the free throw line quite often with the amount of contact he absorbs.  To insinuate that he "never" gets offensive fouls called on him is ridiculously false and shows how out of touch Caruso is.
For More Wisconsin Sports News…
Follow me on Twitter at @mcquadewarnold and follow us @WiSportsHeroics for more great content. To read more of our articles and keep up to date on the latest in Wisconsin sports, click here!