While the 2023-2024 NBA season has just begun, the Wisconsin Herd, the Bucks' G-League Affiliate team has recently released their training camp roster, which included a handful of notable names and many returners.
Wisconsin Herd Training Camp Roster Revealed
Two newcomers that are joining the Herd are Jazian Gortman and Drew Timme. Both were with Milwaukee in the preseason and training camp, but were waived earlier this month. Rather than allowing them to walk away, they're going to be given a chance to improve their game with Wisconsin.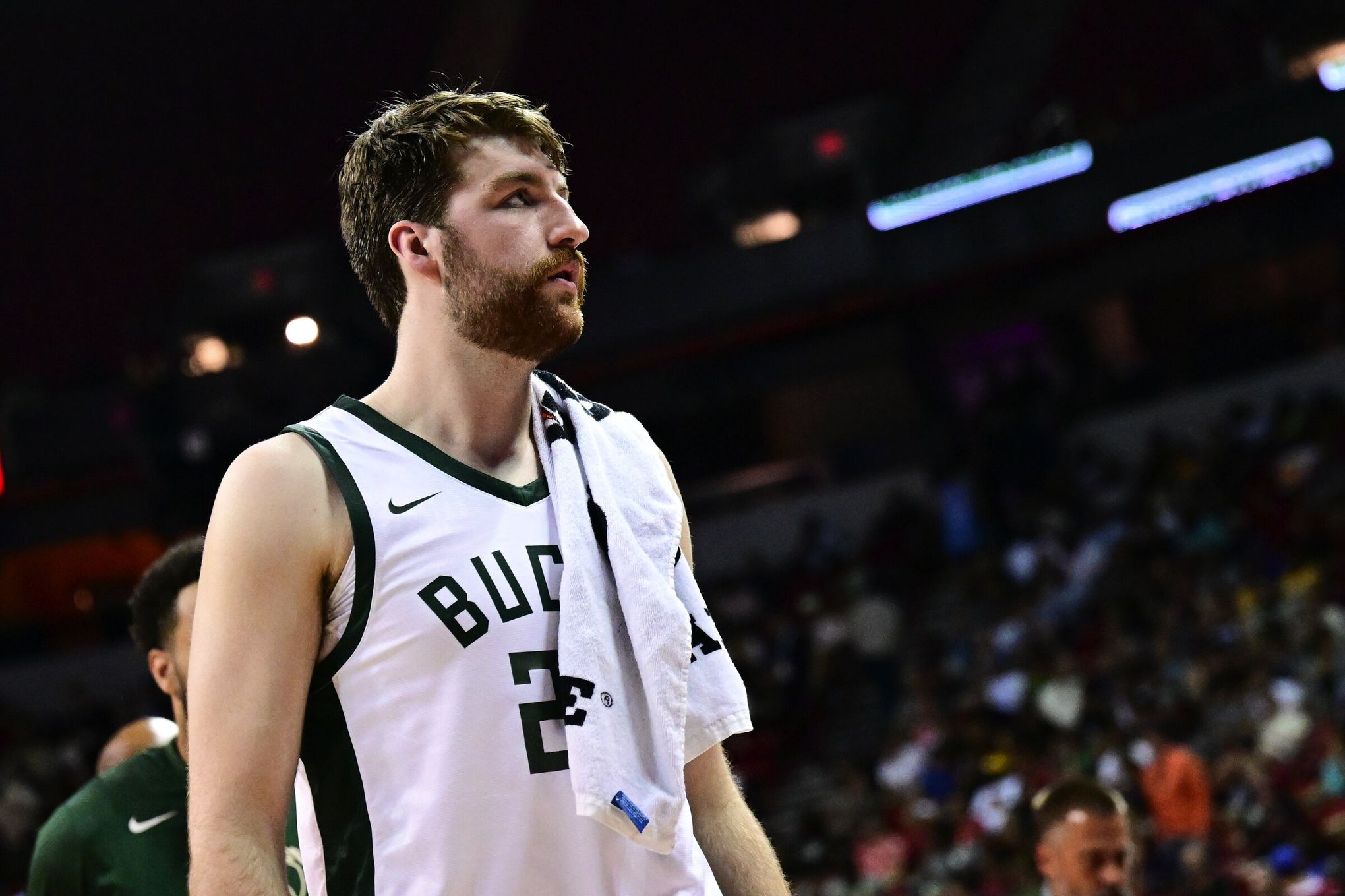 Timme, the Gonzaga men's basketball star was waived by the Bucks during their training camp, getting him a spot on the Herd's 18-man training camp roster announced on Monday. As a G-League player, Timme still is able to sign with a different NBA team should he want to. The deadline for a team to sign players is March 1, and players can also begin to sign 10-day contracts starting Jan. 5.
Notable names on the roster include two-way players Marques Bolden, TyTy Washington Jr., and Lindell Wigginton.
Others include Alex Antetokounmpo, the former Dominican High School star who played 32 games with the Herd last season.
The Herd welcomed back Wenyen Gabriel, who's back on the team after having stints with the Los Angeles Lakers, Boston Celtics, and LA Clippers. Gabriel had signed to Boston's training camp squad just a few weeks ago, but it seems that things didn't work out. In the regular season with the Herd, he played in eight total games where he averaged 28.5 minutes per game, 6.6 FG, and 9.5 rebounds per game.
Another name that stood out was Glenn Robinson III, son of former Bucks' all-star Glen Robinson. Robinson is a seven-year NBA veteran, so seeing his name on a G-League roster was a bit of a surprise. However, he has been out of the NBA since 2021, so this could be his chance to make a comeback.
The G-League's training camp runs from Oct. 30 until Nov. 9 with the Showcase Cup Season Tip Off beginning the next day. All 31 affiliate teams will compete in a single-elimination tournament that will crown a winner at the Winter Showcase in December. After the Winter Showcase, all teams compete in a traditional 32-game regular season.
The Showcase Cup features all NBA G-League teams separated into regional pods where each team will play 16 games. The teams that have the best winning percentage in each regional pod, as well as the four best teams with the next-best winning percentage, will go on to play in the single-elimination Winter Showcase. Following the Showcase, the teams begin their regular season and records are wiped clean.
Notably, the Herd will travel to Mexico for the first time in Herd history to take on the Mexico City Capitanes. The 2023-2024 season is set to kick off for the Wisconsin Herd on the road against the Cleveland Charge, and their home opener will be Nov. 16 against the Iowa Wolves at the Oshkosh Arena.
Full Wisconsin Herd 2023-2024 Training Camp Roster Linked Below:
Let's get to work! 💼#HerdUp 🦌 pic.twitter.com/9huFcQkJM3

— Wisconsin Herd (@WisconsinHerd) October 30, 2023
For More Wisconsin Sports:
Follow me on Twitter at @sarahspooon and follow us at @WiSportsHeroics. For all things Wisconsin sports, click here! We cover everything Wisconsin from the Milwaukee Bucks, Milwaukee Brewers, Green Bay Packers, Wisconsin Badgers and more!