The Green Bay Packers have a storied history. Green Bay Packers coaches have long had success in the franchise. In the Super Bowl era, the Packers have continued to find success and a large part of that is due to the great coaches the team has had. Here are the top 5 Green Bay Packers coaches by winning percentage.
Top 5 Green Bay Packers Coaches By Winning Percentage Parameters
I feel as though I should set the parameters for the list since there are so many variables. While the league has changed over time, I am looking at all-time winning percentages no matter what league it was. I think this gives a good snapshot of the history of the team and who the best coaches were. Onto the list!
#5 Mike McCarthy (.613)
Even though the McCarthy era ended poorly, there is no doubt that he was a great coach for the Packers. With Aaron Rodgers at the helm and weapons like Jordy Nelson, Donald Driver, and Greg Jennings, McCarthy's offense was consistently on top of the league. He only appeared in and won a single Super Bowl but his overall winning percentage puts him in the top 5 of Green Bay Packers coaches.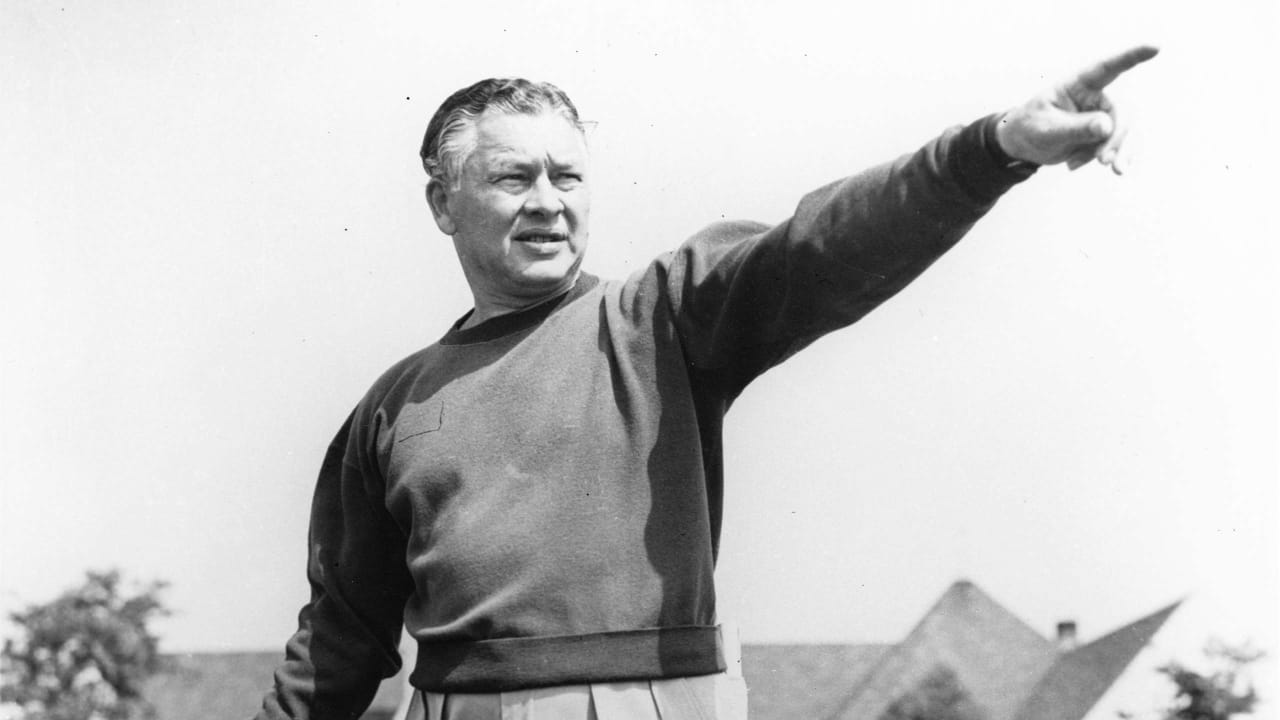 #4 Curly Lambeau (.656)
Lambeau was the coach of the team from 1921-49 and has the most games coached in team history. He coached in 339 of them winning over 200 of them. All of his victories came in the pre-Super Bowl era which always begs the question of how dominant he would have been if he had coached 30 years later. Obviously, he knew how to coach the game of football as he has the fourth-best percentage in team history. It's great to see his high winning percentage because he always should be talked about in discussions about great Green Bay Packers coaches.
#3 Mike Holmgren (.667)
Holmgren was the Packers' head coach from 1992-98. He appeared in two Super Bowls winning one with the team against the Patriots. He is one of the three coaches in team history to win a Super Bowl. Holmgren deserves a lot of credit for reviving a franchise that had struggled for years. In just five years, he was able to take a sub-.500 franchise and turn it into a Super Bowl champion. This historic turnaround puts him on the list of top Green Bay Packers coaches.
#2 Matt LaFleur (.690)
The current coach has already made his mark on the list of Green Bay Packers coaches. Through his first four years, he is second in team history winning almost 70% of his games. He has been buoyed by MVP seasons from Rodgers but we can't completely discount LaFleur's coaching. The next stretch of time will be the true test for LaFleur. As Rodgers moves on, will LaFleur be able to put a winning team on the field? It will be interesting to see where he lands on this list once he moves on from the Packers.
#1 Vince Lombardi (.758)
You may have guessed it when you clicked on the list but the great Lombardi is number one on the list of Green Bay Packers coaches in terms of winning percentage. From 1959-67 he won a ridiculous 75% of his games. He is the only coach in Green Bay's history to have multiple Super Bowls to his name. This is a record that I see standing for a long time. Even with the success LaFleur had at his beginning, he is still 60 points behind.
Love Wisconsin Sports? Listen to 97.3 The Fan on iHeart Radio
That is the list of the top Green Bay Packers coaches in terms of winning percentage. With how many coaches other franchises have gone through, it is crazy to see how small the list of the Packers is considering how long they have been around.
For More Great Wisconsin Sports Content
Follow me on Twitter at @sorcerermatt, and follow us @WiSportsHeroics. To read more of our articles and keep up to date on the latest in ALL of Wisconsin sports, click here!