The Milwaukee Bucks defeated the Golden State Warriors in convincing fashion 118-99 on Thursday night. Khris Middleton 23 points, seven assists, and five rebounds. Bobby Portis had 20 points, seven rebounds, a steal, and a block. The star of the game, though, was MVP front-runner Giannis Antetokounmpo. The two-time NBA MVP had 30 points, 12 rebounds, and 11 assists. An impressive stat line, no doubt. However, here are three more impressive and crazy facts about Giannis' historic triple-double.
Giannis Antetokounmpo Led Both Teams in Points, Rebounds, Assists, and Blocks
Along with his 30 points, 12 rebounds, and 11 assists, Giannis also had three blocks. Six players combined from both teams each had one block. Steph Curry was second in the game with eight rebounds. Khris Middleton's seven assists were the second-highest in the contest, as were his 23 points. So, what is the big deal? It just so happens no player had game-highs in those four categories under 30 minutes since 1973-74.
Note: the key here is "under 30 minutes." Officially, Giannis played 30 minutes. However, he recorded his last stat of the night after just 28 minutes of play.
Giannis Set the Record for Fewest Minutes to get a 30-10-10 Triple-Double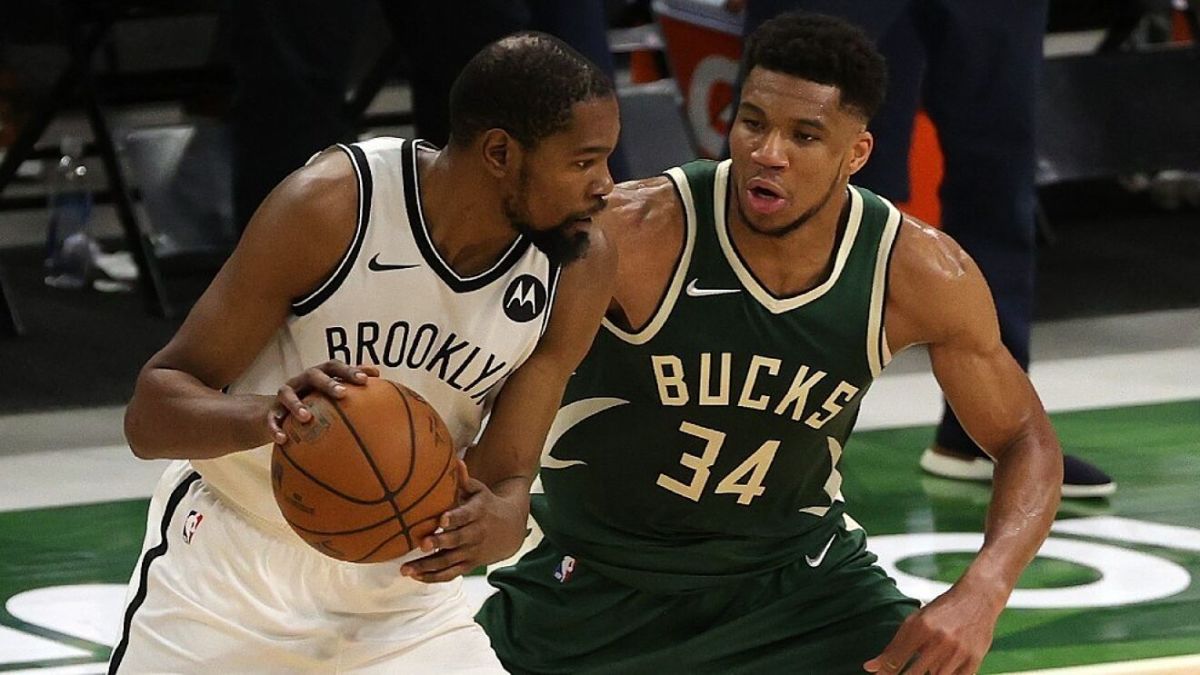 All season long, Giannis Antetokounmpo has been putting up insane stat lines without playing many minutes. As part of Coach Budenholzer's strategy, Giannis is only averaging 32.5 minutes per game, down from last season when he averaged 33.0 minutes per game. In other words, Giannis is basically playing just two and a half quarters of basketball per game. On this night, in just under thirty minutes, Giannis put up 30-12-11 and three blocks. It was the fewest minutes played of any player to ever put up such a stat line. The previous record? 34 minutes. The player? None other than Giannis himself.
That game mentioned in Nathan Marizon's tweet came on December 29, 2018 against the Brooklyn Nets. On that night, Giannis played 34 minutes and had a line of 31 points, 10 rebounds, 10 assists, and three blocks. He also added two steals in that contest.
Giannis Has Tied Michael Jordan on the All-Time Triple-Double List
Giannis Antetokounmpo last posted a triple-double on New Years Day of this year. That particular performance moved him past Elgin Baylor for 19th on the all-time list. With his triple-double tonight, Giannis tied Michael Jordan for 18th. Triple-doubles seem to be much more common now than they were when Michael Jordan played. Giannis reached 28 career triple-doubles in 624 career games. Jordan achieved 28 in 1,072 games played. Next up on the list is Grant Hill, who had 29 triple-doubles in his career.
For More Great Wisconsin Sports Content
Follow me on Twitter at @theotherAdams14 and follow us @WiSportsHeroics for more great content. To read more of our articles and keep up to date on the latest in Wisconsin sports, click here! Also, check out our merch store for some amazing WSH merchandise!