Yesterday, the Badgers' wrestling team was able to secure a potentially huge transfer. Danny Sheen, originally from Saint Charles, Illinois, has committed to continuing his education and athletics as a Badger. Sheen is currently on the roster at Indiana University, however he entered the portal before the start of this season.
Badgers land versatile transfer from rival
The football team and coaches Luke Fickell and Phil Longo are relentless recruiters. They are known for getting talent to join them and buy into what they are doing. This can be seen with their recent flurry of transfers and commitments following the hiring of both coaches. Head Coach Chris Bono and Associate Head Coach Jon Reader have proven time and time again that they understand how to get athletes to buy into their system and ideals.
— Danny Sheen (@dsheen1703) January 9, 2023
Bono and Reader were both hired in 2018, with the intentions of building the Wisconsin Badgers into a wrestling powerhouse. Change takes time, and the Badgers are getting closer than ever to establishing the powerhouse. Their transfer of Austin Gomez has proven to be key as he is ranked second overall at 149 lbs. Now, the Badgers look to accomplish more of the same with Danny Sheen. Currently, Sheen hasn't wrestled at the varsity collegiate level, however he has had plenty of success at the high school level.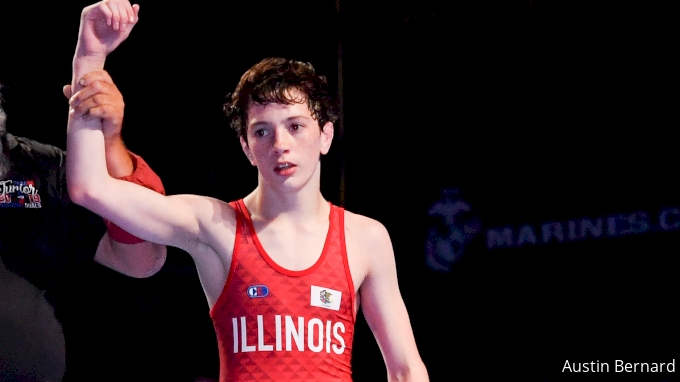 Sheen was a two-time prep school national finalist at Wyoming Seminary in Pennsylvania. Also, Sheen incredibly won the 2019 Junior Freestyle National Championship at 100 lbs. Wisconsin is into larger wrestlers with an importance put on muscle mass, which puts Sheen into the perfect mold for coaches Bono and Reader. Each of them will be able to put size onto Sheen's frame as he could potentially grow into the 149 lb division next year. Sheen has only increased in weight throughout his wrestling career, and the signs point to more of the same.
However, there is also the possibility he wrestles at 141 lbs next year when he transfers. The Badgers were able to get Sheen with potentially four years of eligibility, if he is given a redshirt for the 2022 season.
For more:
Follow us @WiSportsHeroics for more great content. To read more of our articles and keep up to date on the latest in Wisconsin sports, click here!