The Wisconsin Badgers football staff has established a connection with Mater Dei high school in California. Following the commitment from former Mater Dei star CJ Williams, the badgers have turned their attention to the high school recruits. Two players from Mater Dei in particular could be huge additions for the Badgers' squad.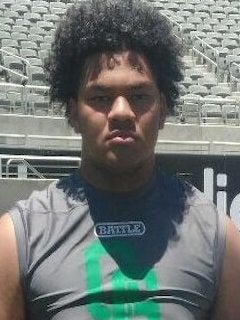 Kaho Tuihalamaka is a brick wall at nose tackle. There is not much to be said about his game because his opponents cannot get past him. Tuihalamaka has incredible block shedding skills and most centers cannot get up fast enough to block him effectively. His highlight tape from this past season is something to behold, since he often has a chance to stare at the opposing rusher before they reach him.
Tuihalamaka has a massive body at six foot four and 340 pounds. The Badgers could use another threat on their defensive line to solidify themselves as a fearsome run stopping unit. There hasn't been much documented in regards to Tuihalamaka's recruiting thus far, but he was offered by Wisconsin back in November.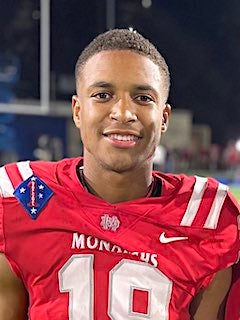 Ramere Davis is a versatile outside linebacker with incredible field vision. His highlights from last season are riddled with blown up plays and opposing players being tackled before they notice Davis. Davis is lightning quick and can find his way in the backfield in a moments notice. In coverage, defenders have a hard time getting away from Davis.
Pipeline?👀 https://t.co/NR1ZGI2Ef0

— Ramere Davis (@itsrameredavis) January 20, 2023
The Wisconsin Badgers have always been known for having a lethal defense. Any great defense needs great linebacker play and the versatility of Ramere Davis could help propel the defense another step forward. Davis himself seems rather interested after his recent tweet of former Mater Dei standout and Wisconsin wide receiver CJ Williams. Perhaps Wisconsin can establish the pipeline between Madison and Santa Ana.
For more:
Follow us @WiSportsHeroics for more great content. To read more of our articles and keep up to date on the latest in Wisconsin sports, click here! Check out 97.3 The Game on iHeart Radio!