As the Wisconsin Badgers prepare for their NCAA tournament opener Friday, we at WSH had a round table discussion with members of our Badger team. Staff includes Ben Spiering, Mallory Allen, Mara Allen and Griffin Gamble!
What Are Your Thoughts On Wisconsin's 3 Seed?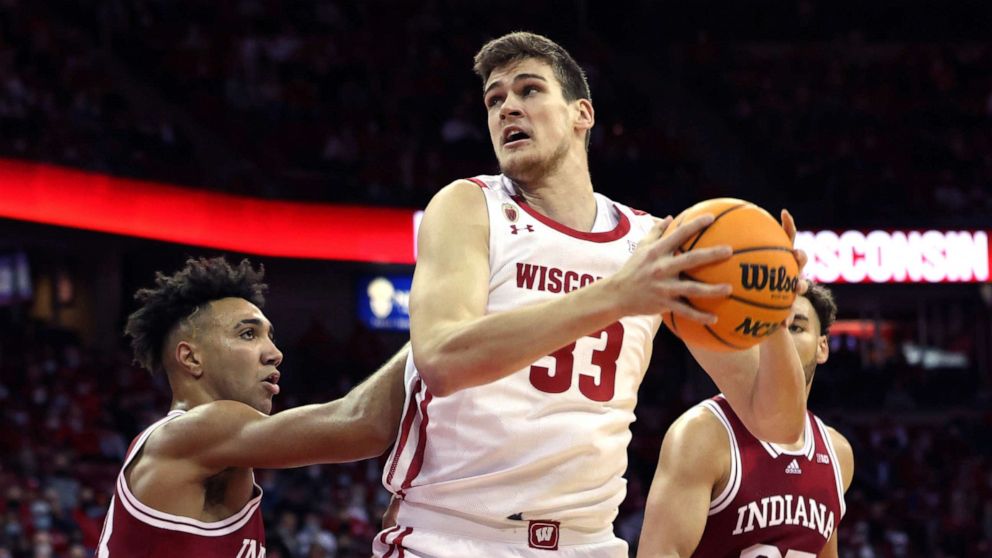 Ben: Overall I'm happy with what Wisconsin received. Overall seeding put them as the highest 3 seed possible. I think the committee put aside the analytics (least a little bit) and awarded them for the wins. Regardless of the win/loss margin.
Mallory: I felt a range of emotions upon seeing we got the 3 seed. Somewhat shocked, because I thought we might get a lower one after such rough games back-to-back against Nebraska and Michigan State, but relieved that it was still a great number. A little disappointed as well, because had we played better in the last few weeks, I think the Badgers could have been a 1 seed.
Griffin: Super excited about the seed. Was worried we might get bumped to the 4. To have possibly 2 games in Milwaukee is huge. Also being on the side of Auburn who I personally think is the worst out of the 4 number 2 seeds.
Mara: I was very pleased with the 3 seed, especially after dropping 2 games right before Selection Sunday.
Thoughts On The Potential Road To The Final Four?
Ben: I think the Badgers have a fair shot at potentially the Final Four. With a win against Colgate, Wisconsin would then play the winner of LSU/Iowa St. I think that game is more challenging than how most see it. With LSU's program issues and Iowa State's inconsistency, I like the Badgers chance to grind one out. Then you'd potentially have a matchup against Auburn. Big, defensive team. Also a run and gun offense that looks at the first look to score. If Wisconsin is able to play at their pace for the entire game, it would be one where the Badgers could make things interesting. Then you'd likely have an Elite 8 matchup with Kansas which I think is a team Wisconsin would struggle with. In the end, there's possibilities for Wisconsin. But it will be challenging from start to finish.
Mallory: As always, the road to the Final Four looks like an uphill battle. The Badgers should take care of Colgate and hopefully LSU/Iowa State to get to the Sweet 16. From there, it really just depends on which team comes to play. Getting to the Final Four would come down to upsetting Kansas… which I'm not optimistic about.
Griffin: Road to the final four seems like a possibility now. Colgate. LSU/Iowa State. Then most likely Auburn and Kansas. Kansas is the toughest matchup and most likely be the toughest obstacle for a final four trip.
Mara: I really like Wisconsin's chances at going back to the Final Four this year. We've got very winnable games in Colgate and the winner of LSU/Iowa State. Getting past (presumably) Auburn and Kansas will definitely be difficult, but the Badgers have shown throughout the year that they can win big games.
Who Is The Sleeper In The Midwest Region?
Ben: USC
Mallory: Iowa State
Griffin: USC
Mara: Providence
How Far Do You Think The Badgers Go?
Ben: A few factors will play into how far I have them going. First, how healthy is Johnny Davis? We get a more 100% Johnny and I think skies the limit, especially in March. Second, can Wisconsin find offense when they need it? Teams will go on runs and the Badgers need to match it. Whether it's looks down low or a timely three, big shots will matter.
If things go south and unable to fall, we could be looking at an early exit. Lastly, can you do the little things? Rebounds, free throws, turnovers. The stats that really matter in this tournament. Do the little things right and Wisconsin goes a lot further than most may think. If I'm making a firm choice, I have them to the Sweet 16. I think they end up meeting Auburn and play a tough, physical game against them. But I like Auburn's defense and I think would be able to play their game more than the Badgers could hold them.
Mallory: I'd be more confident in the Badgers' chances had their last few weeks and performances not been so disappointing. At this point in the season, you want to see teams playing their best basketball, not their worst. I hope I'm wrong, but unless the Badgers really flip the switch on, I see us getting knocked out in the Sweet 16.
Griffin: I think this team will bounce back and handle this adversity like that have all year. The optimist in me is hoping for a deep run. Realistically I think Wisconsin could reach the elite 8!
Mara: I have the Badgers advancing to the Final Four in my bracket. Of course, Wisconsin has has to play how we know they're capable of playing to do so. But if they play well, I think they can beat both Auburn and Kansas on the way to the Final Four!
Follow me on Twitter @DylanBuboltz and follow us @WiSportsHeroics for more great content. To read more of our articles and keep up to date on the latest in Wisconsin sports, click here! Also, check out our merch store for some amazing WSH merchandise!