Wisconsin picked up their first 2023 transfer portal player last night. Wyoming transfer guard Noah Reynolds posted that he was committing to the Badgers last night. Wisconsin needed a combo guard who has the ability to score. Reynolds checks all those boxes. Now that Reynolds is a Badger via the, here's what to you need to know about him.

#Committed 🦡❤️🤍 pic.twitter.com/6MP01m0qMo

— Noah Reynolds (@noahreynolds21) April 6, 2023
It was obvious Wisconsin needed to get a guard out of the 2023 transfer portal who could score and create plays for themselves. That is exactly what Noah Reynolds can do. In his sophomore year at Wyoming, Reynolds led the team with 14 points a game (until he got hurt) and shot 48% from the field. At only 6'3 and 190 pounds, he can make plays and shoot inside and outside the three.
While he only shot 33% from three, he did shoot 42% from three as a freshman. He does have the ability to shoot at a really high clip. He only played in 19 games as a concussion sidelined him for the season's final nine games. Wyoming went 2-7 in those games. Reynolds was clearly a player they relied on and will have two years of eligibility at Wisconsin.
2023 Transfer Prot Brings Much-Needed Depth
Not only did the Badgers need scoring, but they also needed overall depth and talent at the guard position. This is another box Reynolds checks off. Assuming Wisconsin returns their entire starting five from a season ago, I don't expect Reynolds to start. However, he should be a viable scoring option off the bench this team needs badly.
We will see how this impacts players such as Isaac Lindsey and Kamari McGee. We could see Reynolds potentially take minutes from one of these players unless Wisconsin was to get another player out of the 2023 transfer portal. That might be tough. They still need a backup center and might not have enough scholarships available after that.
Noah Reynolds Will Be An Immediate Rotation Player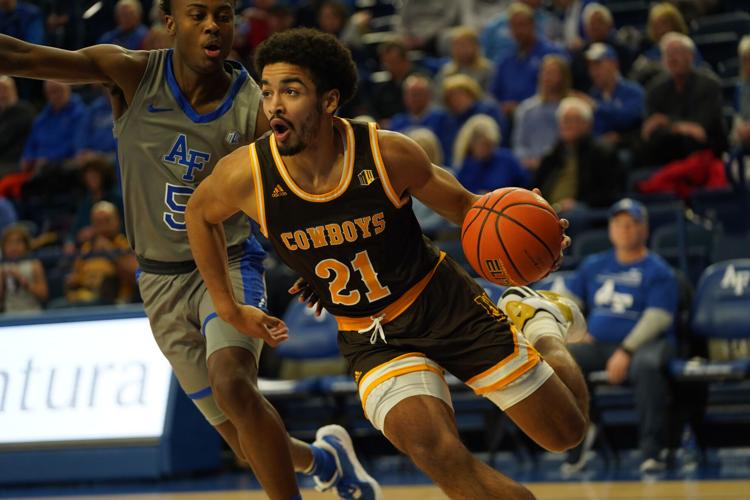 Wisconsin would not have brought a player out of the 2023 transfer portal if they thought he could not contribute immediately. Given that Greg Gard needs to get back to the NCAA Tournament next season, this is a portal he needs to hit on more now than ever. He did hit on Max Klesmit in the portal last year. It will be interesting to see how Reynolds pans out. It does help he has two years of experience.
Right now, I would guess Noah Reynolds is the backup shooting guard, but there is always a possibility we could see him bring the ball up. I think he brings a lot of different skills to this team, which should help Greg Gard and this roster. Health will also be key since he has had a recent issue with concussions.
Overall, I think this could be another solid pickup by Greg Gard.
For More Wisconsin Sports Content
Follow me on Twitter @DylanBuboltz and follow us @WiSportsHeroics for more great content. To read more of our articles and keep up to date on the latest in Wisconsin sports, click here! Also, check out our merch store for some amazing WSH merchandise!