It's hard to believe, but the Wisconsin Badgers return to the court this week. They have an exhibition game against UW-Whitewater on Friday night. It's a ton of new faces on the team this year. As a result, there are a lot of minutes up fro grabs in argubly the toughest conference in the country. Me any colleague Ben Spiering chatted with Asher Low of the Locked on Badgers podcast and of BadgersWire to help preview this years team.
What are your thoughts on the 10th place preseason poll and where you think this team will up at the end of the season?
Asher: "I think 10th is a pretty fair spot for this team. With this many new faces and a number of Big Ten teams who are guaranteed to be near the top, I think this team ends up firmly on the bubble at the end of this season. It should come down to the final week or a Big Ten tournament win or two that decides if they are dancing."
Who is your starting Five and rotation players right now?
Asher: The true answer is that I have no idea who starts, and I think that's an exciting place to be in compared to where we were last year. Even if there will be inevitable growing pains, the amount of unknowns make this team interesting. My best guess would be Hepburn, Davison, Davis, Wahl, and Carlson if healthy, but the Badgers could definitely go big with Chris Vogt."
Which freshman will have the biggest impact?
Asher: "As far as a freshman to watch, outside of Hepburn and Bowman, I'm excited to see what Markus Ilver brings. There many unknowns about the Estonian, but his tape makes it look like he will fit in perfectly."
Which transfer will have the biggest impact?
Asher: "I think Chris Vogt probably has the biggest impact, just because of his experience and how he fills a need for this team. He's not a guy you are going to throw the ball to in the low post, but he is the best Badger rim protector and gives this team needed size and strength."
What is Ben Carlson's role this year and will we see a similar player compared to last year before his injury?
Asher: "Ben Carlson is an intriguing name to bring up. I'll be watching him on defense before watching him on offense, because if he can be a versatile point of attack and team defender, Wisconsin has a new-look smaller lineup they can use. I think you'll see a similar player, but one that obviously has a much larger role."
Who are the teams to beat in the Big Ten this year?
Asher: "It's Purdue and Michigan at the top for me, with Illinois and Maryland right behind them. Jaden Ivey is my favorite player to watch in the conference, and with Trevion Williams back the Boilermakers should be primed for a deep March run. Michigan brings in a tremendous class highlighted by Caleb Houstan, while Illinois will turn to Andre Curbelo to lead the way with Ayo Dosunmu in the NBA. Maryland brought in a tremendously fun transfer duo in Fatts Russell and Qudus Wahab that should have them in the upper tier."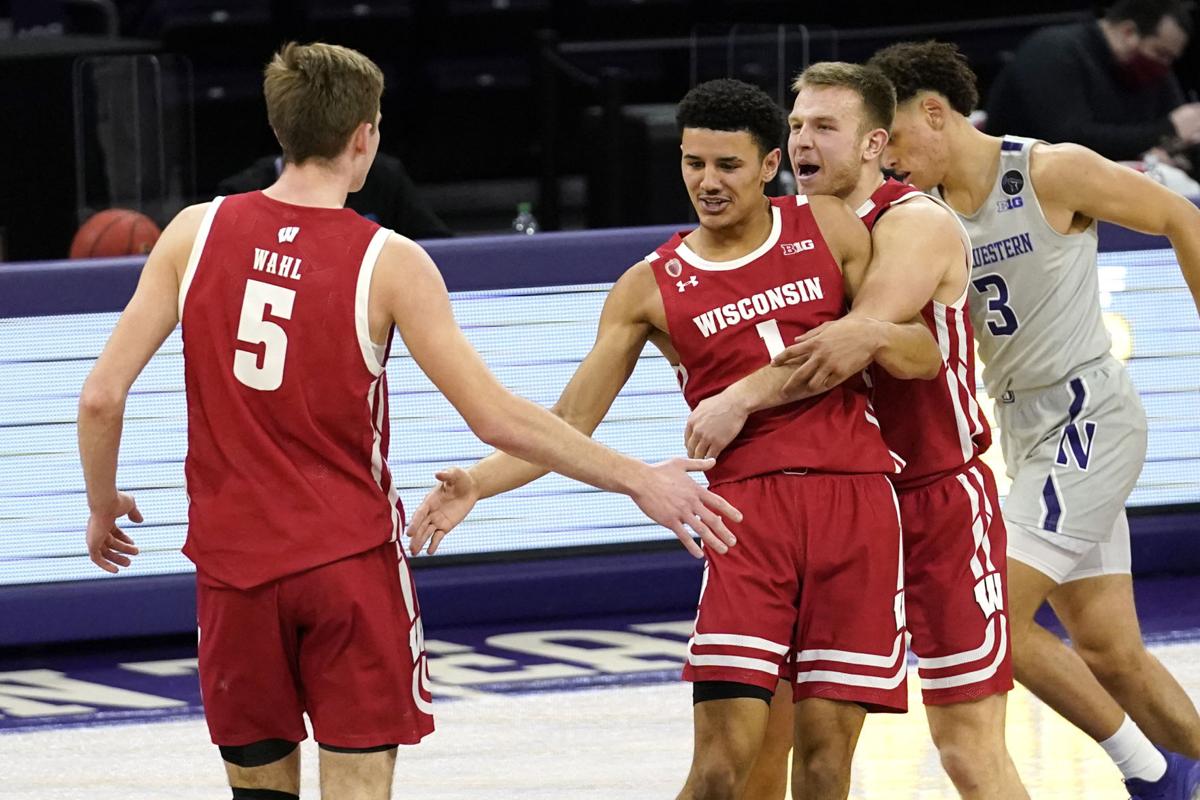 With only one senior this year, who do you expect to take on a leadership role?
Asher: "Outside of Brad Davison, the name we have been hearing throughout the past month is Tyler Wahl. Wahl is an upperclassman with tons of game experience and leads by example with the motor he brings on the floor."
[pickup_prop id="9150″]
Who do you think will be a surprise player this year?
Asher: "Assuming he works his way back to basketball shape after a year away, I think people will be surprised by Lorne Bowman II. He has Big Ten strength, a nasty hesitation dribble, and is a good finisher using his floater, veer finishes, and angles well at his size. For a team in desperate need of individual offensive creation, I think what Bowman brings in that category will surprise people.
Follow us on Twitter @DylanBuboltz and @bennyboy615. Make sure to follow our site @WiSportsHeroics as well. For all your Wisconsin sports content, click here!