In our final depth chart preview, we look at the Wisconisn Tight Ends. We have covered so far quarterbacks, running backs, wide receivers, and offensive line. Wisconsin returns all their tight ends who made impacts last season. Only 2 tight ends even recorded a catch in 2020. While the starter and back up is pretty obvious, we take a look nonetheless.
Starter- Jake Ferguson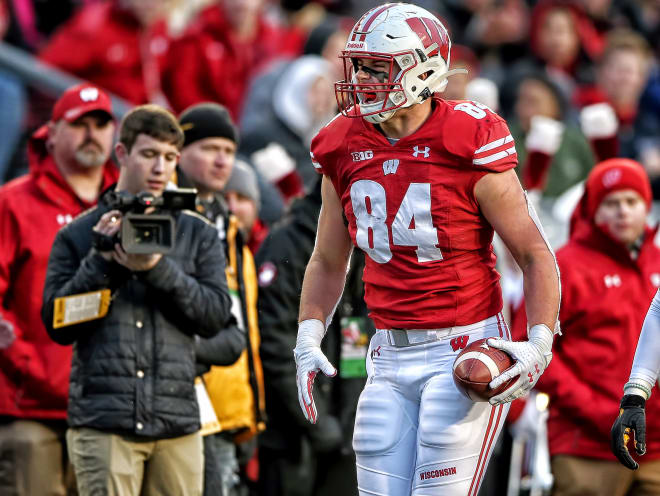 I was really surprised Jake Ferguson decided to come back for his final season. Like most Badger fans, I thought not only would be be drafted, but most likely a day 2 pick in the 2021 NFL Draft. Ferguson enters this season as one of the best tight ends in the Big Ten and the country.
In 2020, Ferguson was the leading receiver and a security blanket for Graham Mertz. Ferguson recorded 30 catches for 305 yards and 4 touchdowns. After Kendric Pryor and Danny Davis III suffered injuries during the season, Ferguson received a ton of targets from Graham Mertz and did not disappoint. I expect a really solid 2021 season from Ferguson and potentially All-American honors.
Back Up- Jack Eschenbach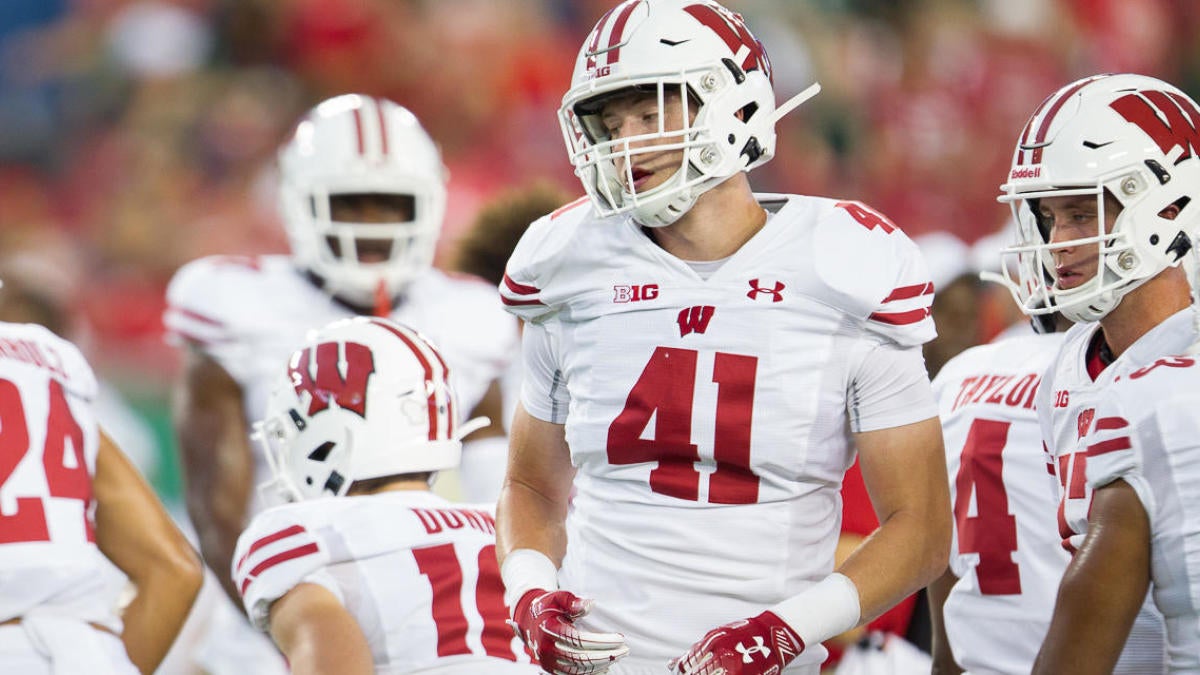 As mentioned earlier, only two tight ends recorded catches last season for the Badgers. Besides Ferguson, Eschenbach was the other tight end to catch a pass. Last season, Eschenbach recorded 2 catches for 27 yards.
With the attention and skill that Ferguson possess, it's hard to determine how much we will see of Eschenbach, but expect him to record snaps and plenty of it. Wisconsin loves to run two tight end sets and with a really young group, Eschenbach should get a number of those snaps with Ferguson.
Others To Watch
There are 3 tight ends I believe we should watch for in 2021. First is Jaylan Franklin. Franklin makes the move to tight ends after playing outside linebacker last season. He even recovered a fumble in the Duke's Mayo Bowl against Wake Forest. Franklin has seen college action so I wouldn't be surprised if he saw snaps as well.
The other two are Jack Pugh and Hayden Rucci. Rucci is a good run blocker so there's a good chance he'll see action , especially in the two tight end sets. Pugh is a highly regarded freshman tight end so the Badgers are really high on. While we may not see him much this year, the potential and upside is certainly there.
[pickup_prop id="6162″]
Follow me on Twitter @DylanBuboltz! Check out our merch page as well! Use promo code WISCO at checkout for $1 off! To read more of our articles and keep up to date on the latest in Wisconsin sports, click here!