The Wisconsin Badgers wrestling team has been on the wrong side of a losing streak. The Badgers have dropped their last three dual meets, with the latest being a 27-6 loss to Michigan. Despite only two victories from Austin Gomez at 149 pounds and Braxton Amos at 197 pounds, the Badgers have plenty to motivate them.
Wisconsin looks to climb back with a tough road ahead
One thing Wisconsin wrestling fans can always count on is coach Chris Bono lighting a fire underneath his wrestlers. Coach Bono knows how to motivate men and bring out the best in them. Frankly, the loss to Michigan was not a good all-around performance from the team. However, not a single member of the team will let that effect ahead of Friday's home dual meet against Purdue.
No pressure. No diamonds. 💎
No struggle. No strength. 💪

Latest @InterMat rankings. #13 in team tournament and 8 Badgers keep battling in the national poll. pic.twitter.com/M9XIlImSDr

— Wisconsin Wrestling (@BadgerWrestling) January 18, 2023
In the latest Intermat wrestling rankings, the Badgers held onto all eight of their ranked wrestlers. Following their losses against Michigan, Eric Barnett dropped to sixth at 125 pounds and Dean Hamiti also came in at sixth at 165 pounds. Each wrestler dropped one spot in their respective weight classes. Taylor Lamont also dropped one spot to 28th at 133 pounds.
The final movers for Wisconsin were Joe Zargo, who went from 24th to 26th at 141 pounds, and Garrett Model. Model dropped to 18th at 157 pounds in the latest rankings. The Badgers maintained their #13 spot in tournament rankings, but fell one spot to #18 in dual meet ranking.
Can the Wisconsin Badgers improve upon their recent struggles?
Despite the recent losses and tough matches, the Badgers are sure to improve. Michigan has a tough team with wrestlers who will compete at the NCAA Championships in #10 Will Lewan, #5 Cameron Amine, and #2 Mason Parris. The dual meet loss to Illinois hurt more in particular due to the multiple lead changes.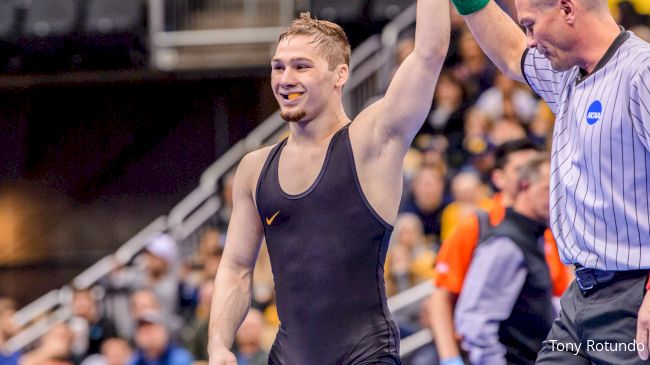 The Badgers face Purdue and Iowa in home dual meets before traveling to Northwestern and Nebraska to end January. The upcoming matches certainly aren't easy, with the legendary Spencer Lee coming for his crown at 125 pounds for a fourth time. The next four dual meets are against serious opponents, and the Badgers will have to pull out their best wrestling to get some much needed wins. Breaking the losing streak will not be easy but Wisconsin is a tough batch of athletes who still have tons to prove in 2023.
For more:
Follow us @WiSportsHeroics for more great content. To read more of our articles and keep up to date on the latest in Wisconsin sports, click here! Check out 97.3 The Game on iHeart Radio!