With the summer in full swing, the Badgers have set their sets on the future as they look to fill out their recruiting for the 2022 class. Wisconsin has been on a roll as of late with two of their strongest classes ever in program history in back-to-back seasons. Although the momentum has been there, the Badgers still have nothing to show for, so far, with the '22 class.
Wisconsin currently has no recruits committed to the program and it's starting to worry fans for the future. One month after the private player's meeting went public, Gard's program is certainly being watched carefully. While his immediate statement and meeting with his current players was a good first step, recruiting may take a hit because of this.
Here's a breakdown of where things stand for the Badgers currently and what they could do moving forward.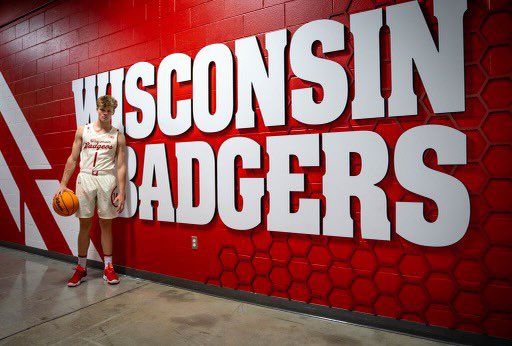 Rowan Brumbaugh and Braeden Moore
With two available scholarships in the class, the Badgers have made their intentions known as to which positions they wanted to target. Six of Wisconsin's ten offers have been to a point guard or power forward, two of which have been a main focus for the Badgers.
Point guard Rowan Brumbaugh and power forward Braeden Moore have been the early set of targets Wisconsin favored early. For Brumbaugh, Wisconsin was one of the first programs to offer him. As for Moore, they thought he was an under-the-surface forward that was just starting to see some more Power Five offers. It's clear Wisconsin always looks for the hidden gems in recruiting and it's been no different with these two players.
While all seemed good, especially after both took official visits to Wisconsin, things have since changed.  Brumbaugh initially had two predictions pointing toward the Badgers. Since then, he's down to just one prediction and with a low confidence level. One reason could be that Brumbaugh's recruitment has really taken off with multiple Power Five offers since Wisconsin was considered a favorite. Another potential is the aftermath of the leaked player's meeting.
If both three-star recruits are out, Wisconsin could be in a difficult position with recruiting moving forward. It wouldn't put them dead in the water but it certainly wouldn't help their position moving forward.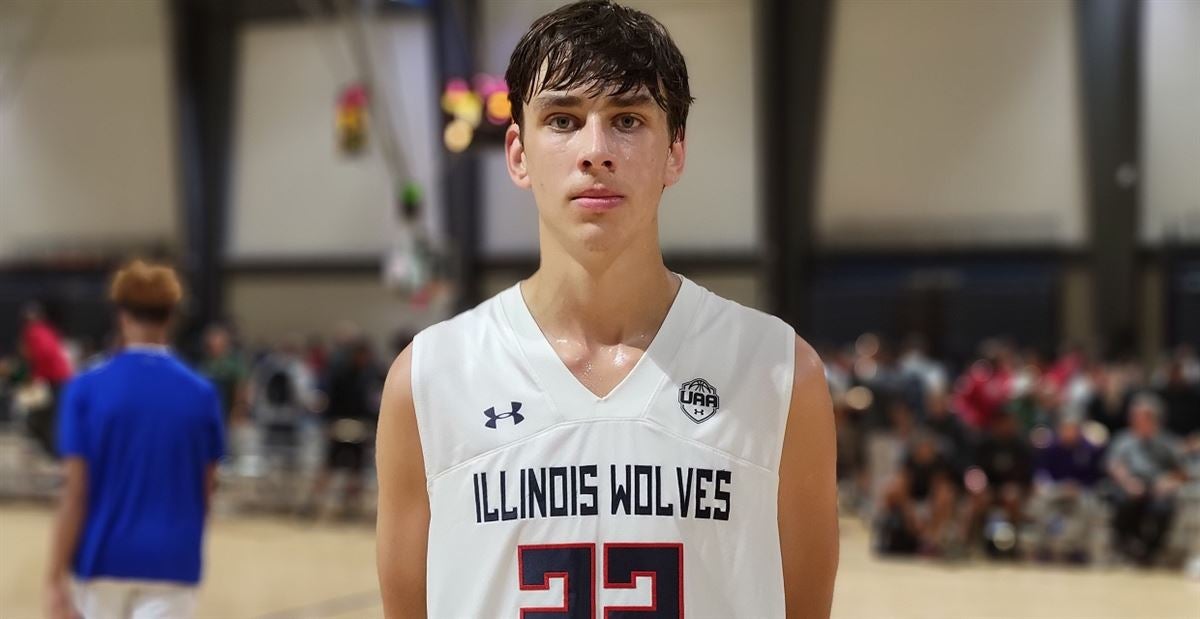 Braeden Huff
Although things are trending downward, it may not be all doom-and-gloom for Wisconsin. The Badgers may still be in on Illinois native Braeden Huff. The 6'9 forward is a four-star recruit according to 24/7 Sports and was one of Wisconsin's early targets. He also has offers from numerous Power Five schools including Illinois, Northwestern, and Virginia Tech amongst others.
Initially, it seemed that Virginia Tech was considered Huff's favorite choice. However, the power forward has since picked up a prediction to Wisconsin with a six confidence. It's important to note that Huff was planning to take an official visit back on June 18th when Brumbaugh and Moore were also in town. Although his plans changed, it's clear that Wisconsin is still a favorite moving forward.
If the Badgers are able to land Huff, it would certainly fill the hole at power forward Wisconsin is certainly targeting. It also wouldn't hurt to add a four-star forward into the mix as well. For Badger fans, this is certainly one recruitment to keep a sharp eye on.
The Back-Up Plan
Realistically the three recruits mentioned above are probably Wisconsin's top choices at the moment. Although some of the other recruits they've offered are still available, Brumbaugh, Moore, and Huff are the recruits Wisconsin will favorite. If Wisconsin is unable to land none of the three, they have a few options they could go.
First, they could offer lower-ranked players and more players in-state. I want to make this clear, just because they may not be ranked, doesn't mean they can't succeed in a D-1 program. Looking at the talent around the state, there's plenty of players that can play at the top level. A couple of players Wisconsin could offer is Power Forward Maximus Nelson from Appleton North or Jack Rose from Central. Both players have camped at Wisconsin before and have both made considerable impressions. If the Badgers decide to look in-state, these would be two likely players Gard would look to.
Second, Wisconsin could look to the transfer portal. Last season Gard added three players via the transfer portal in junior Jahcobi Neath, sophomore Isaac Lindsey, and graduate senior Chris Vogt. With the bustle of the portal a season ago, it's still likely to see a similar effect moving forward. Greg Gard doesn't use it often but it may be something he turns to if he's unable to land any recruits in the class.
Lastly, the Badgers could move their scholarships around focus on a strong 2023 class instead. Wisconsin has already focused it's recruiting on four-star Appleton native Gus Yalden. The Badgers have also shown interest in forwards Nolan Winter, Asa Thomas, and Owen Freeman. If you push back the scholarships, it could mean loading up in the 2023 class instead.
Final Thoughts
From day one, I've been a Gard supporter of this program. He was on staff with Wisconsin legend Bo Ryan and has the grit the Badgers look for with their coaching philosophy. However, if Gard wants to turn a new leaf after the leaked players meeting, it's going to start with this 2022 recruiting class.
It won't be easy, especially with the challenges that come with staying competitive in recruiting already. Gard has to take the negativity of the program and completely flip the script. With an inexperienced roster, it's going to be a challenge unlike any other. However, if there was ever a coach that could turn things around and change the program's dark cloud surrounding it, it's Greg Gard.
For More Great Wisconsin Sports Content
Follow me on Twitter at @bennyboy615 and follow us @WiscoHeroics1 for more great content. Check out our merch page here and use promo code Wisco at check out for $1 off! To read more of our articles and keep up to date on the latest in Wisconsin sports, click here!