Coming off a strong 2nd half showing against Northwestern, Wisconsin looks to continue their defensive mindset as they take on the Ohio State Buckeyes Saturday afternoon.
The Badgers defeated the Wildcats Wednesday evening 68-52 at the Kohl Center. Tyler Wahl led 10th ranked Wisconsin with a career-high 14 points, including a pair of three-pointers. D'Mitrik Trice, Brad Davison, and Micah Potter also finished in double digits.
Northwestern finished with a season-low 52 points, scoring just 17 points in the second half. The Wildcats were led by sophomore guard Chase Audige with 16 points.
After defeating the #14 ranked Illini just a week ago in Champaign, the Buckeyes fell to the Purdue Boilermakers Tuesday evening.
Ohio State shot 37.7% in their 67-65 defeat in Columbus. The Buckeyes were led by junior guard Duane Washington Jr. with 21 points. The Buckeyes will look to put Tuesday's home loss behind them as they come to the Kohl Center on Saturday.
Two Guards Putting On a Show
Although Badger fans have seen the rise of D'Mitrik Trice, Ohio State's Duane Washington is also playing like one of the best guards in the Big Ten. Both players lead their teams in points and have both turned up their play since Big Ten play has started.
Let's take a look at each player.
In Big Ten play, D'Mitrik Trice is averaging 17.6 points per game, shooting over 46% from the field and 41.6% from three-point range. In Wisconsin's eight conference games, Trice has only had one game where he wasn't in double digits for points. When they've needed a basket, Trice has usually been the one to get it.
Along with his impressive scoring, Trice has carried an impressive 2.13 assist to turnover ratio on the season. So not only is he Wisconsin's best scorers, but he's also been one of the best distributors on the team.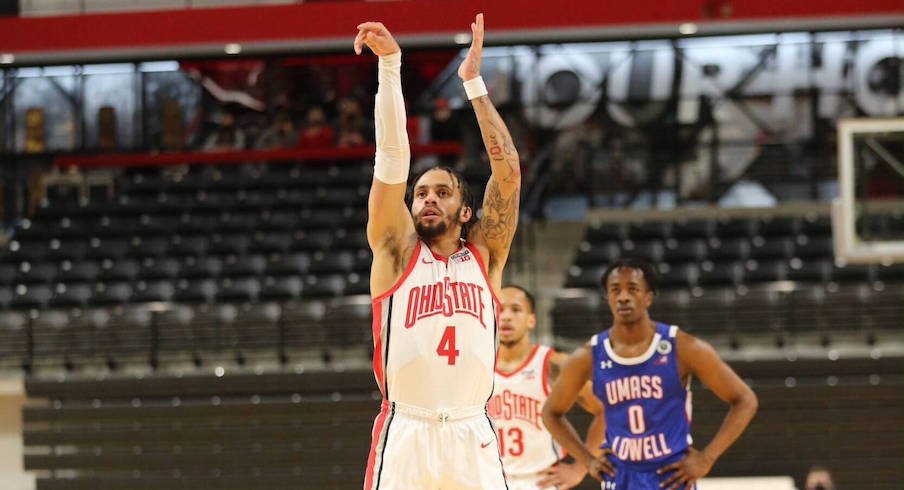 Now let's take a look at Duane Washington Jr….
In Washington's nine conference games played, he's averaging 16.4 points per game. Although just shooting 40% the field, Washington Jr. is also shooting over 40% from three-point range.
Although shooting at a heavy rate (12.7 attempts per game), Washington's ability to score in bunches makes him a scary player in Ohio State's offense. Like Trice, he's only had one game in conference play where he didn't finish with double-digit points.
If both teams can find a way to minimize each other's top point guard, both could walk away with a victory on Saturday.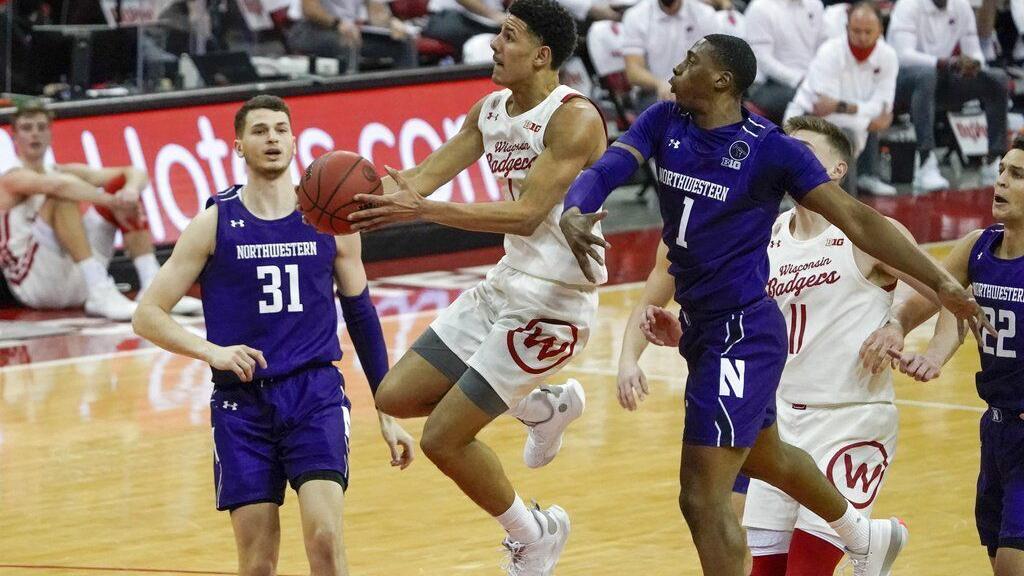 Keys to the Game: Wisconsin
In Wisconsin's victory against Northwestern, it was quite the tale of two different halves.
In the first half, Wisconsin was clicking from three-point range and shot 52% from the field. Against a struggling Northwestern defense, it was clear Wisconsin was the better team. However, you wouldn't have thought that on the defensive end. The Badgers continued their interior defensive woes, giving up 18 of Northwestern's 34 first-half points in the paint.
In the second half, both teams tightened things up defensively. Wisconsin held Northwestern to just 17 points in the second half, shooting 27.3% from the field. Although Wisconsin's defense was the driving point in the second half, their offense took a major hit. The Badgers missed nine straight shots in one stretch which got Northwestern within five points.
Although Wisconsin used a 12-0 run to break away from Northwestern, their struggles came down to one particular issue. Ball movement.
#Badgers have made just one of their last 12 3-pointers.

What happened to getting the ball on the block?

— Evan Flood (@Evan_Flood) January 21, 2021
The Badgers settled for far too many three's Wednesday evening and was a cold sore in the second half. Wisconsin missed 12 of their last 13 three-point attempts and seldomly in those possessions did the ball find a way to the block. Against a smaller Northwestern team, players like Micah Potter and Nate Reuvers should've feasted down low. Instead, Wisconsin's defense bailed them out.
Against a quality opponent like Ohio State, Wisconsin can not avoid getting their big men involved on the offensive end. This also means players like Aleem Ford, Brad Davison, and D'Mitrik Trice have to attack the lane and create space. They may have limited the Wildcats but Wisconsin's defense hasn't always bailed them out this season.
Keys to the Game: Ohio State
Coming off a home loss to Purdue, it's important for the Buckeyes to stay within striking distance if they want any chance at a Big Ten title. Although they've swept Rutgers and picked up a huge win in Champaign, Ohio State also has some head-scratching losses. Part of that reason is their offensive struggles in those games.
Out of Ohio State's four conference game losses, they shot less than 30% from three-point range in three of them. The Buckeyes shoot just 35% from three-point range on the season but in their win against Illinois, they shot over 52%. Playing against a stronger defense like Wisconsin, the Buckeyes have to knock down shots from distance when open.
Another key piece to Ohio State's success is their ability to get to the free-throw line. Averaging 23.5 attempts per game, the Buckeyes have to use this to their advantage. With their ability to score down low, this will be the difference-maker in this match up. I expect players like Duane Washington Jr. and E.J Liddell to attack the hoop and create problems for Wisconsin's defense. If they force Wisconsin to foul or give up points down low, they'll head back home to Columbus with a victory.
Prediction:
If there was ever a team that could give Wisconsin problems like Michigan, Ohio State could be that team. With the way they score inside, it's going to really challenge Wisconsin's interior defense. E.J. Liddell is a matchup problem. After back to back starts, I wouldn't be surprised if Tyler Wahl got his number called again and was matched with him. With Ohio State's ability to get to the free-throw line, it's not often they find themselves out of games either.
For me, it comes down to how well Wisconsin moves the basketball. The defense is going to have a "bend, don't break" approach when it comes to points in the paint. If they can limit the lapses and late in games, Wisconsin will be just fine defensively. But when the offense goes away, as it did against Northwestern, then what? They need to find ways to get Potter and Reuvers the ball in the post. If they can share the basketball, good things come on offense.
Final Score: Wisconsin 74, Ohio State 67
As Always
Follow me on Twitter @bennyboy615 and follow us @WiscoHeroics1 for more great content! To read more of our articles and keep up to date on the latest in Wisconsin sports, click here!