After leading by 12 points at halftime, the #21 ranked Badgers crumbled down the stretch against #3 ranked Michigan. The Wolverines outscored Wisconsin 40-20 in the second half and were defeated 67-59 Sunday afternoon at the Kohl Center.
D'Mitrik Trice led the Badgers with 16 points and five rebounds. Aleem Ford also had 15 points, 13 of which came in the 1st half.
Wisconsin currently sits at 15-7 on the season and 9-6 in conference play. The Badgers are currently tied for 5th place with Purdue and half a game back of Thursday's foe Iowa.
Coming off a convincing win last Saturday against the Michigan State Spartans, the Hawkeyes look to keep their momentum on Thursday evening. With a final score of 88-58, 11th ranked Iowa gave the Spartans their largest home loss in over 26 years.
Junior Joe Wieskamp led the Hawkeyes with 21 points and 5-7 from three-point range. Luka Garza, the Wooden Award runner-up from last season, finished with just 8 points on the night.
Wisconsin will look to avoid back-to-back losses for the first time this season. Tip-off is set for 6:00 PM at the Kohl Center on ESPN.
Keys to the Game: Wisconsin
Consistency on Offense
After scoring 39 points in the first half, the Badgers looked primed to upset the Wolverines and hopefully kick start a great finish to the season. The offense found ways inside and limited the number of three-pointers they attempted in the half. Wisconsin made five of their seven attempts, shooting over 71% on the half. The Badgers were very good at taking what they were given offensively and capitalized.
Unfortunately, that would completely change in the second half. The Badgers would go on to finish with just 20 points and ice cold from the field. Wisconsin scored just six points in the final 7:45 of the game and made just one field goal in that time. The three-point shooting that helped carry the team forward in the first half completely disappeared. The Badgers made one three-pointer the remainder of the game and finished 6-19 on the night from three-point range. They would finish with seven total baskets in the second half and unable to keep up with a talented Michigan team.
If Wisconsin is going to be successful Thursday evening, they need to unlock the offense they found against Michigan on Sunday. When the Badgers attacked the hoop, good things would happen. In the first half, the Badgers took it inside and looked to finish at the rim. Potter and Reuvers forced Michigan's big man Dickinson outside and forced him to beat you with his feet. Trice also wasn't afraid to challenge Dickinson at the hoop as well. Opportunities like these are what Wisconsin needs offensively. With their lack of consistent three-point shooting, looks down low will be important moving forward.
More Opportunities for Other Players
Although Wisconsin likes to play a more "defensive" lineup more often than not, maybe it's time to change that up. With players like Brad Davison and Nate Reuvers struggling, maybe it's time for the Badgers to run with their best offensive group more often. Wisconsin's inconsistency has really hurt that option but there are a few players who could benefit from more offensive looks.
One option would be freshman guard Jonathan Davis. In Wisconsin's 15 conference games, Davis has shot 50% or better in ten of them. Just a few games ago the La Crosse native finished as the Badger's leading scorer against Penn State with 17 points. Davis has been in double digits in three of his last four games and his ability to attack the hoop is exactly what Wisconsin needs. Although he doesn't shoot a ton of three-pointers, it doesn't mean he can't make them. Davis is shooting 40% from three-point range and went 4-4 against Penn State in his 17 point performance.  Maybe it's time for the Badgers to get Davis a few more chances on offense.
Another Badger who could benefit from a few more opportunities is reserve Trevor Anderson. Anderson currently averages 15 minutes a game but that doesn't stop the senior from finding ways to contribute. Against Michigan, Anderson had zero points and just one shot attempt. However, he was able to grab three rebounds and tallied four assists. Little things and hustle plays can go a long way when a team is struggling and Anderson does just that. He's also averaging over 58% shooting this season and 60% from three-point range. With a 3-1 assist to turnover ratio, a few extra minutes could go a long for this team on offense.

Limit Iowa's Best Option
With the Hawkeyes coming to town, it's clear that the Badgers will have a handful guarding Luka Garza. The Wooden Award runner-up is averaging 24.5 points per game, 8.4 rebounds per game, and shooting over 43% from three-point range. Garza has been a huge part of Iowa's success this season. With an average of 87.4 points a game, Iowa is the 4th best scoring offense in the nation. Limiting Iowa's offense is practically impossible but one way to do that is by limiting Garza's opportunities.
The best way to do this for Wisconsin is not limiting his points but his rebounds. In the Badger's loss to the Wolverines, Wisconsin gave up 11 offensive rebounds and resulted in points late in the second half. The Badgers currently average 34.3 rebounds per game which is 252nd in the nation. With Garza averaging three offensive rebounds a game, limiting his second chance is a must-do against him.
[pickup_prop id="4995″]
Another way to limit Garza is to limit his opportunities at the free-throw line. The Hawkeye center is shooting just over 70% from the free-throw line this season, which isn't overly impressive. However in Iowa's losses this season, Garza averaged 7.1 attempts and shot 67% in those games. Again, limit Garza's extra chances and you have a chance at limiting their offense.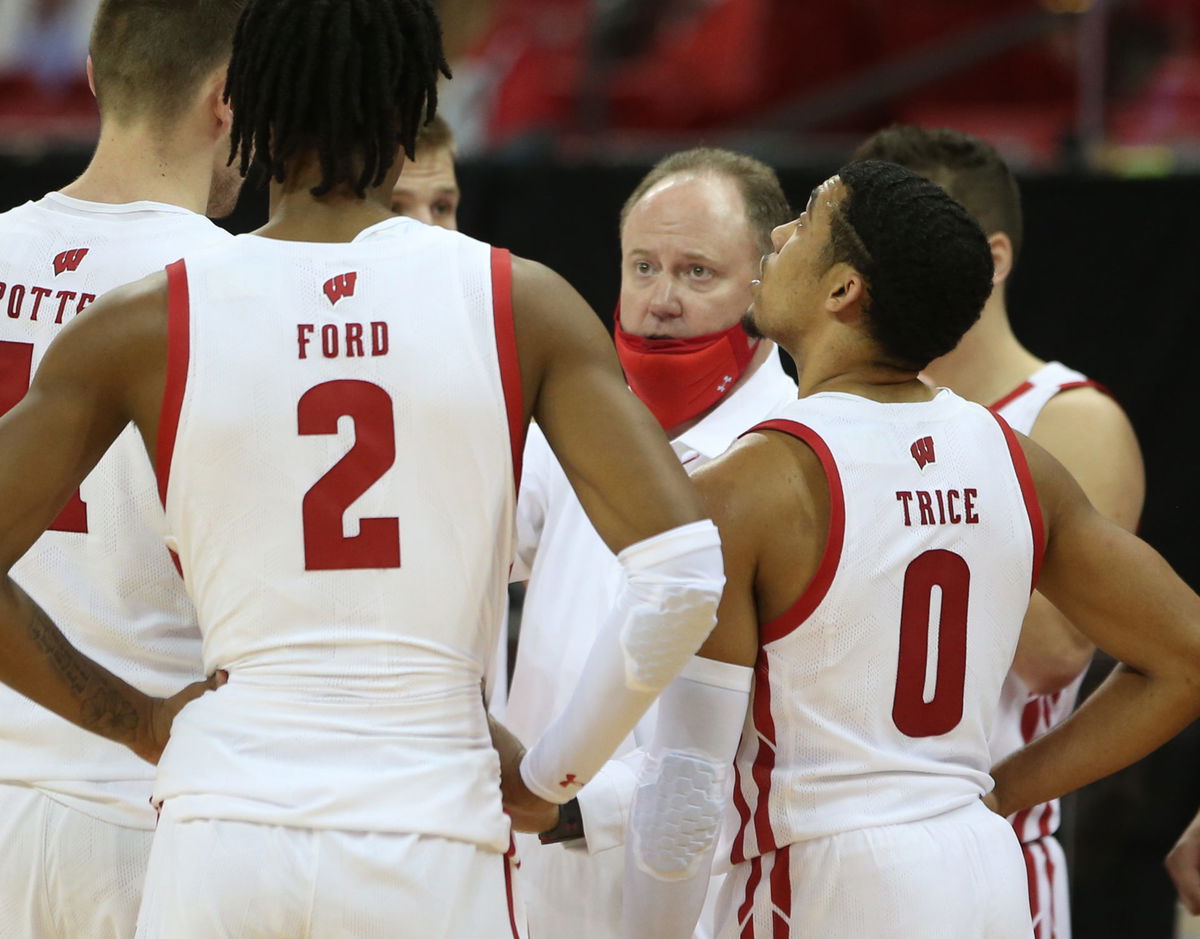 Prediction:
Wisconsin fans, I get the frustration. I think we all had higher expectations for this team. With the experience they have and the addition of a talented freshman class, Wisconsin was up there to start the season as a top team in the nation. These last ten games have been less than inspiring. Players have been inconsistent and three-point shooting has gone ice cold. With a tough schedule ahead, it doesn't get any easier for this team.
Call me crazy but I think Thursday evening is when we finally respond. Although we abounded the game plan offensively in the second half, the first half was one of their best of the season. Their ability to take what the defense gave them is something they need to continue moving forward. If the Badgers can do a good job containing Garza and win the rebound game, there's reason to believe we can come out on top.
However, this isn't going to be a walk in the park. When players like Wieskamp, Jordan Bohannon, and CJ Fredrick get hot, it's hard to slow them down. All three can spread the floor and are very good from three-point range. The Badgers defense has been very good at limiting opponents from three-point range, shooting just 32%. If Wisconsin can force Iowa to beat them with someone other than Garza, I think the Badgers can come out on top.
Final Score: Wisconsin 68, Iowa 65
As Always
Follow me on Twitter @bennyboy615 and follow us @WiscoHeroics1 for more great content! To read more of our articles and keep up to date on the latest in Wisconsin sports, click here!