After a strong showing against Northwestern, Wisconsin looks to avenge their previous loss against Illinois Saturday afternoon. The Badger's were defeated 75-60 and struggled offensively in the first half. Wisconsin made a late push in the second half to get within seven points of the lead but was unable to complete the comeback in Champaign.
This week the 21st ranked Badgers blew out the Wildcats Sunday evening, defeating Northwestern 68-51 at Welsh-Ryan Arena.
Senior forward Micah Potter led Wisconsin with 19 points and eight rebounds. Potter made seven of his eight shot attempts, including all three of his three-point attempts. D'Mitrik Trice also knocked down three-pointers in the game Sunday. The senior guard finished with 13 points and a handful of assists. Potter and Trice combined to make 12 of Wisconsin's 23 total field goals and finished 6-6 from three-point range.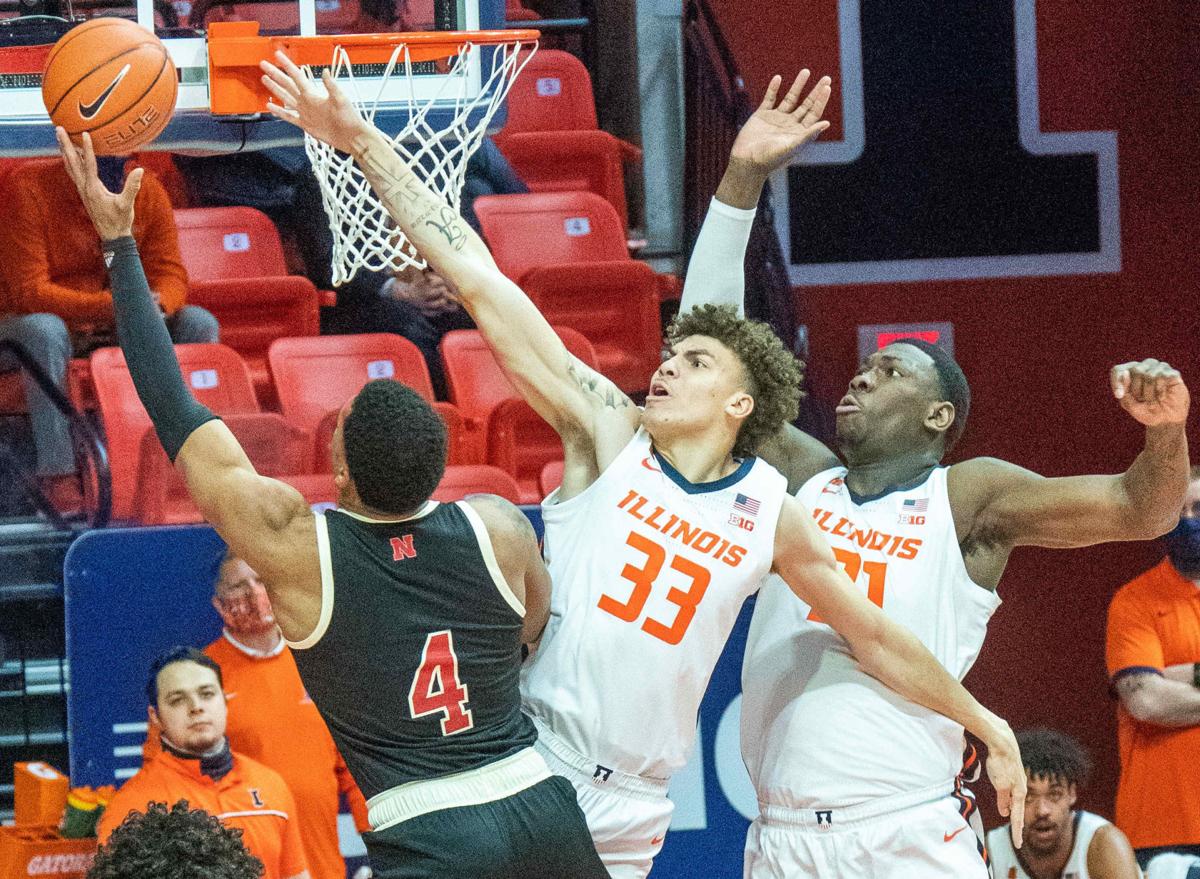 Following their upset loss to Tuesday evening, The Illini came out strong and never looked back. Illinois defeated the Cornhuskers 86-70 without star guard Ayo Dosunmu, who was out with a broken nose.
Sophomore center Kofi Cockburn lead all scorers with 24 points and seven rebounds. The Wooden Award candidate went 8-10 from the field continued his dominance around the basket. Freshman guard Adam Miller also added 18 points on the night as well.
Game two of the series is set for Saturday afternoon at the Kohl Center on ESPN. Tip-off is set for 1:00 PM CT.
No Ayo Dosunmu?
One part of the dominant Illini duo that had their way against Wisconsin previously may be out for the Illini. It was reported that guard Ayo Dosunmu suffered a broken nose in their 81-72 loss Tuesday evening against Michigan State.
Late in the game, Spartan's forward Mady Sissoko went up and fouled the Wooden Award candidate hard. The freshman was assessed a Flagrant 2 foul and was ejected from the game. Surprisingly, Dosunmu would stay in and finish out the game.
Illinois star Ayo Dosunmu has a broken nose, a source confirmed to The Athletic. He's been fitted for a mask but it's unclear when the potential All-American will return to the floor for the No. 5 Illini, who host Nebraska tonight. Dosunmu suffered the injury at Michigan State.

— Brian Hamilton (@_Brian_Hamilton) February 25, 2021
Although Dosunmu finished the game, his status moving forward has been unclear. Illinois head coach Brad Underwood mentioned that he has no intentions of rushing back the star guard. After being held out Thursday against the Cornhuskers, it's unclear if Dosunmu will play Saturday afternoon against Wisconsin.
What does this mean for Wisconsin?
If Dosunmu is unable to play Saturday against Wisconsin, it would drastically change their chances of winning Saturday afternoon. Against the Badger's on February 6th, Cockburn and Dosunmu combined for 44 of Illinois's 75 points. Dosunmu finished with 21 points, 12 rebounds, and 12 assists. Eight of Dosunmu's assists were dunks by Cockburn.
This also wasn't the first time Dosunmu had his way against Wisconsin. In Illinois's upset victory last season, the star finished with 18 points and knocked down a pair of three-point shots late in the game. With his quickness and shooting ability, Dosunmu has troubled Wisconsin since joining the Big Ten.
Although Illinois has managed so far without the star point guard, Illinois is going against a much better defensive team in Wisconsin. The Badgers give up just 62.7 points per game and far better defensively than Illinois's last few opponents. If the Badgers are able to limit Cockburn around the rim, this is a great opportunity to pick up an important victory late in the season. However, this doesn't mean the Illini will make it easy.
Freshman guard Adam Miller is having a very good season and can score in bunches. Along with Miller, freshman Andre Curbelo and junior Jacob Grandison can provide big minutes as well. It's not a walk in the park for the Badgers without Dosunmu. However, without Illinois's best scorer, Wisconsin has a great opportunity to pick up the big win they need.
Leadership the Key Moving Forward
Every night on the TV broadcast, announcers will talk about Wisconsin's depth and senior-led team. With six on the roster, it's easy to see why many believed Wisconsin could be a March Madness favorite. However, in Wisconsin's latest stretch of games, the offense turned off and the defense was less than stellar. Something needed to happen. Someone needed to step up.
After the Badger's latest loss to Iowa, the players held a player's only meeting led by the seniors on the team. The specifics were limited but senior Micah Potter described it as "a team realization". "The stuff that we talked about in that meeting just helped us get really really close-knit and really help us band together and realize this is it." said Potter. "For a lot of us, this is it."
Coming off the meeting and facing Northwestern, communication from Wisconsin drastically changed. The players called out switches on defense, players called out each other after good shots, and energy was felt from the bench. Like a weight was taken off the team's shoulders. They took pride in playing hard on the defensive end and it showed against the Wildcats on Sunday.
If this Wisconsin team is going to make that run in March, this senior class is going to be a big reason behind it. Whether it's leadership on or off the court, they know that their time is up. With Senior Day set for Wisconsin Saturday afternoon, it's now or never for the Badgers to turn things around. Especially with the 5th ranked Illini coming to the Kohl Center.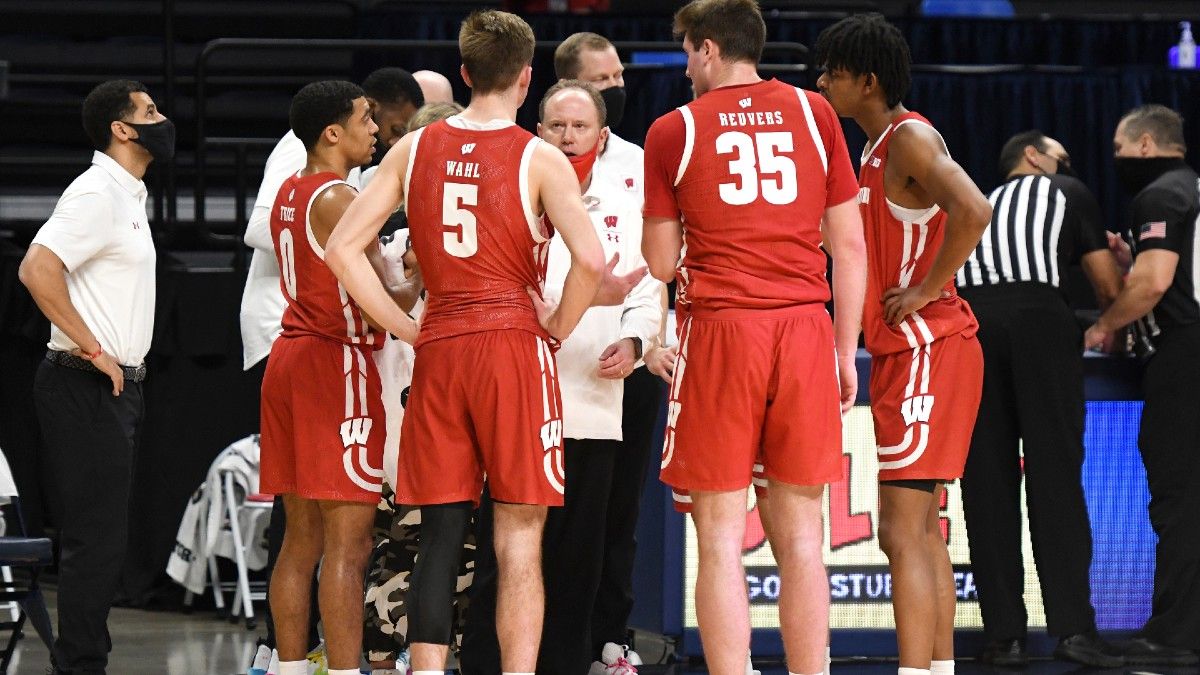 Game Prediction:
Although it is still unclear whether or not Dosunmu will play, I think there's a lot of belief this team can win on Saturday. However, it comes down to these three things…
One, can Wisconsin limit Kofi Cockburn? Although the big man could be without his partner, that doesn't mean Cockburn won't be a factor. Even without Dosunmu, Cockburn scored with ease and was a problem the entire game against Nebraska. If Wisconsin is going to beat Illinois, limiting Cockburn is a key. Micah Potter played fairly well against Cockburn previously. However, once Dosunmu got in the lane more and more in the second half, it was a struggle for the rest of the game.
Two, can Wisconsin defend well enough against a high-scoring team like Illinois for 40 minutes straight? The defense is what drives this team. In the Badger's 16 victories this season, they've held opponents to 57.3 points per game and shoot 37.7% from the field. If Wisconsin limits Illinois on offense, it's the type of game Wisconsin should win.
#Badgers hit 5 of 13 lay-ups in the loss to Michigan and 4 of 15 tonight. That is 9 of 28 on lay-ups in two games.

— Jeff Potrykus (@jaypo1961) February 19, 2021
Lastly, can they play complimentary basketball? In Wisconsin's offensive slump, their ability to score outside three-point shooting has been suspect. In Wisconsin's loss to Michigan and Iowa, the Badgers struggled to finish inside and shined away from contact. However, Wisconsin was able to finish inside the lane and outside for three-point range against Northwestern Sunday evening. The Badgers must be better at playing complimentary basketball, especially against a challenging defense like Illinois.
In the end, I'm going with Wisconsin. The Badger's seniors know their time is closing. Going out on top Saturday will show that they're still a force in the Big Ten and what's to come in March.
Final Score: Wisconsin 68, Illinois 64
[pickup_prop id="4750″]
As Always
Follow me on Twitter @bennyboy615 and follow us @WiscoHeroics1 for more great content! To read more of our articles and keep up to date on the latest in Wisconsin sports, click here!