Following their first true road test of the season, the 23rd ranked Badgers head back to the Kohl Center. Next up: the I94 rivalry matchup between Wisconsin and the Marquette Golden Eagles.
Wisconsin managed to hang on against an experienced Georgia Tech team, winning 70-66 in the Big Ten/ACC challenge. The Badgers were led by senior Brad Davison finishing with 27 points, including five three pointers. Although Davison was the star of the night, sophomore Johnny Davis stuffed the stat sheet with 15 points, six rebounds, and five assists.
The Marquette Golden Eagles have been on quite a run as of late. Following their 83-54 victory against Jackson State, the Golden Eagles move to 7-1 on the season. Marquette was led by freshman forward Oso Ighodaro with 14 points along with freshman forward Oliver-Maxence Prosper with 11.
Tip off for the game is set for Saturday at 11:30am CT on Fox.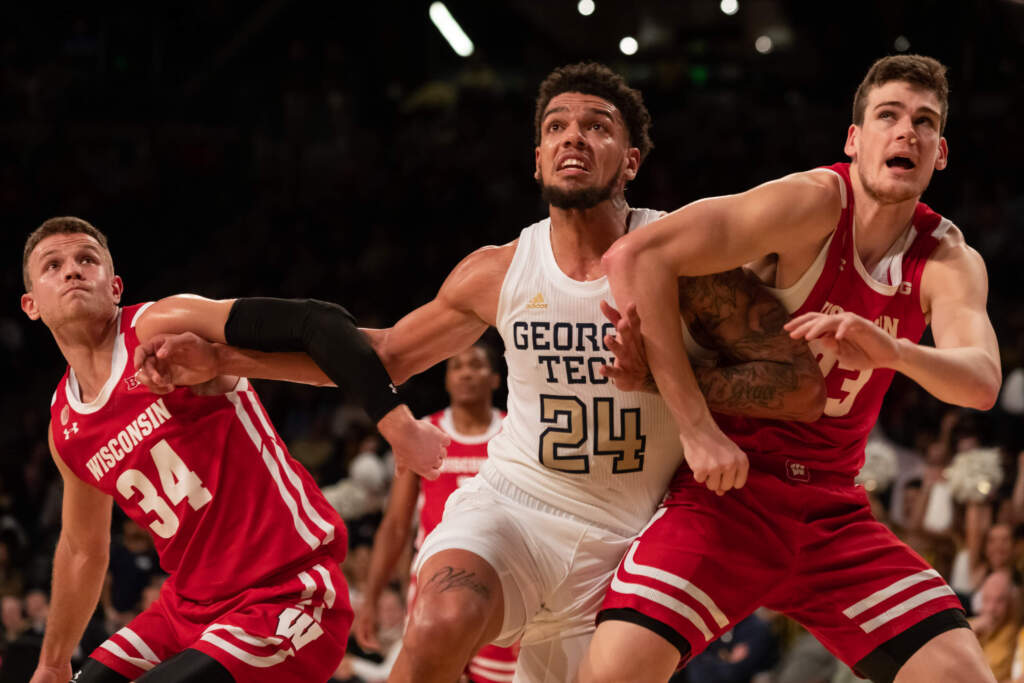 Controlling the Boards
Even though both teams aren't terrific controlling the boards, this is going to be especially important on Saturday. Averaging 37.3 rebounds per game, the Golden Eagles just edge the Badgers with 37 per game. With Marquette's length and physicality, Wisconsin will have a challenge throughout the full 40 minutes.
One rebounding stat that stands out between the two however is the difference in offensive rebounds. Wisconsin averages 11 offensive boards per game compared to Marquette's 8.8. One reason: The Badgers are rebounding this season like a group. Johnny Davis and sophomore center Steven Crowl are tied with 34 boards a piece. Junior forward Tyler Wahl has 33 and Brad Davison with 32.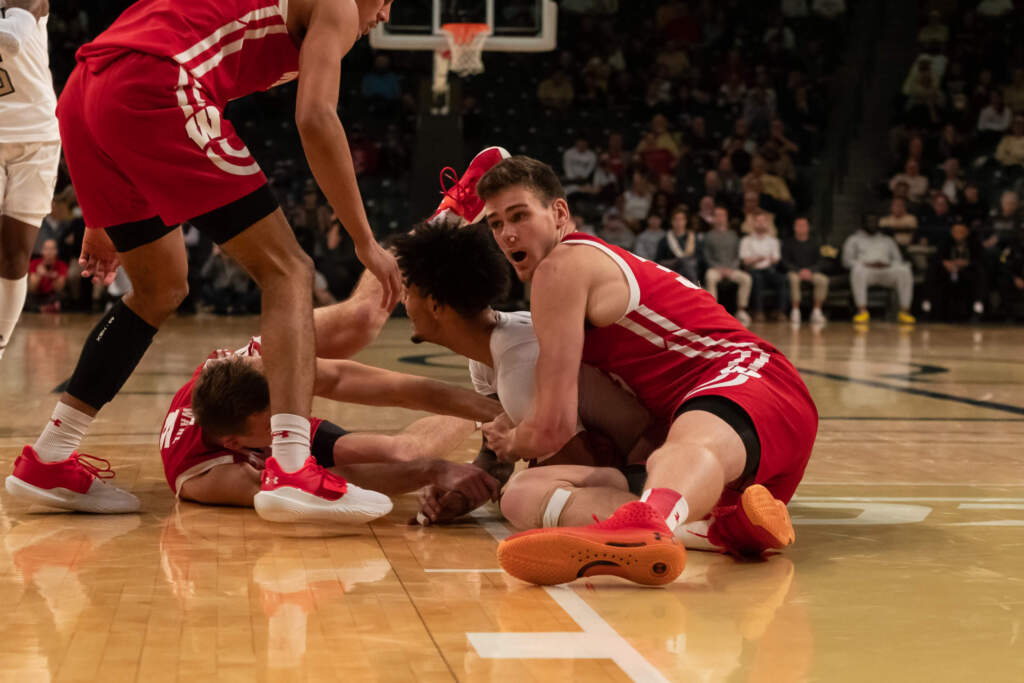 Even with the loads of experience the Badgers had from a season ago, the group never found a way to rebound as a whole group. If Wisconsin continues this trend, not only will they come out victorious on Saturday but can be a dangerous thing throughout the season.
Make Every Possession Count
For many years now, defense has been the catalyst to Wisconsin's success as a program. With limited turnovers and forcing teams into difficult shots, the Badgers are once again one of the best in the country in this regard. However it's not just defense that has been their reason of success.
One advance stat has shown Wisconsin's shot quality on offense in comparison to what opponents are getting for quality shots on defense. In short, only two teams are better in this category and one other team is tied with the Badgers.
Wisconsin isn't a team firing off shots left a right. Marquette just so happens to be fairly similar. Both teams look for the best possible look before shooting. The difference only lies on the defensive end where Wisconsin has been stronger. Marquette currently gives up 68.3 points per game to teams where Wisconsin is giving up just 56.7.
If you're looking for two high powered offense on Saturday, think again. I'm not sure what the over/under for this game currently is but if I was a betting man, I'd take the under in a heart beat.
Containing Marquette's stars Justin Lewis and Darryl Morsell
Filled with a young but loaded with talent roster, two Golden Eagle players have emerged as their top players this season. Freshman Justin Lewis and Senior Darryl Morsell are what make this Marquette offense thrive.
Lewis, a four star prospect in the 2020 class, played villain just a season ago against the Badgers. The 6'7 forward had the game winning tip in to knock off then #4 Wisconsin 67-65 at Fiserv Forum. He would go on to finish with a game high 18 points with a pair of three pointers as well.
This year Lewis has grown into one of the better forwards in the Big East. Averaging over 16 points per game, Lewis has scored 15 or more points in six of their seven games this season. Along with his scoring ability, his ability to crash the boards is what really makes him stand out. He currently averages eight rebounds per game and has finished with sever or more rebounds in five games.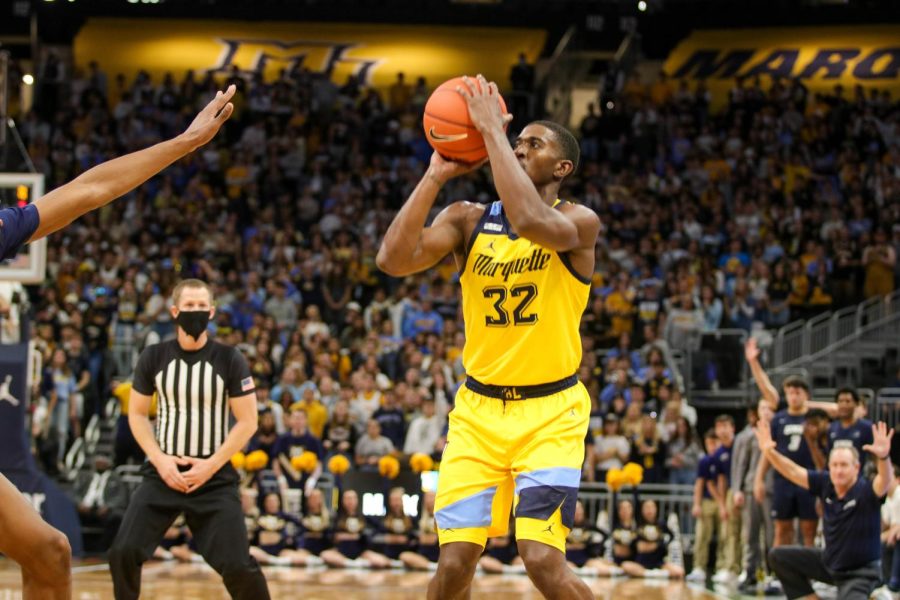 Along with the talented forward in Justin Lewis, transfer Darryl Morsell has become a big part of Marquette's offense. Badger fans should remember his name as Morsell played on a talented Maryland team a season ago. Averaging 15.3 points per game, the biggest part that has propelled Morsell's game is his three point shooting. This season the 6'5 guard is shooting 43.8% from three point range. The seniors best season from that range at Maryland was 33.3%.
Although Marquette has plenty of talent throughout the roster, containing these two players are going to be key. I expect Tyler Wahl to be paired with Lewis while Davis or Davison will likely be tasked with Morsell. With Morsell being Marquette's biggest three point threat, controlling the space given to him will be crucial. Again, it won't be easy to limit these two stars but if Wisconsin continues their strong defensive success, it could play a big part to their chances coming out with a victory.
Prediction
Even though some fans don't believe this game is a rivalry at all, it very much is a game fans for each team care about. Lets also not forget this is the 128th time teams have faced off against each other. This game matters and both teams want to come out victorious.
Although Wisconsin leads the series between the two, Marquette has had the upper hand of late. With six victories in the last ten matchups, the Golden Eagles have made this game matter that much more. Along with the success, head coach Shaka Smart returns the area he once grew up. There will be a lot of emotion going into this game, especially after Wisconsin's lost from last year.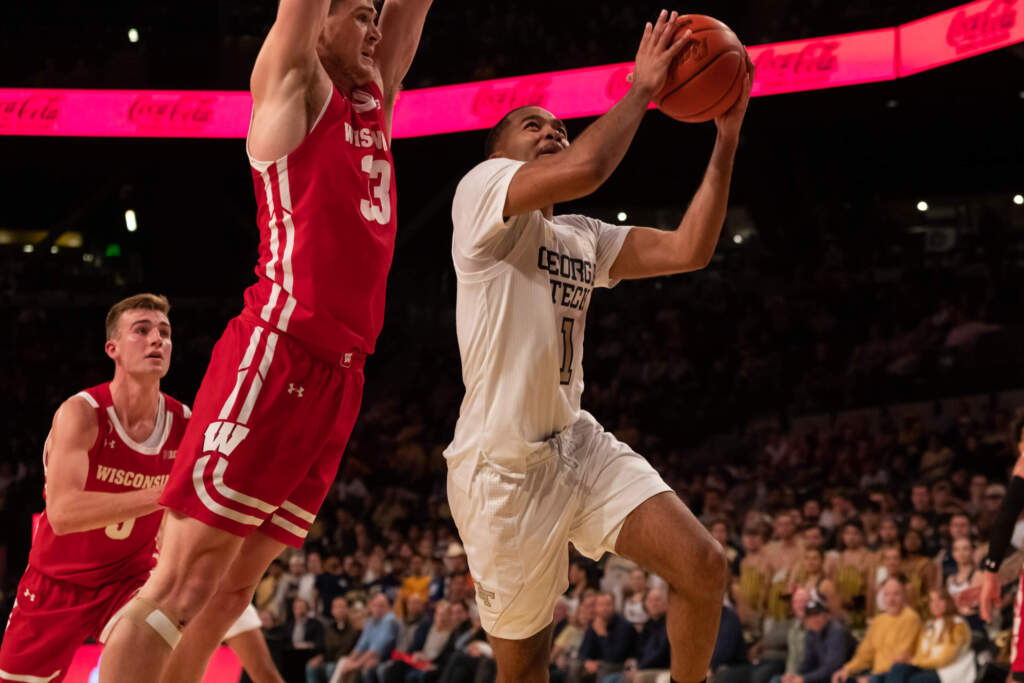 If Wisconsin is going to come out on top, rebounding and quality shots have to be the focus. This means the Badgers big men Steven Crowl and Chris Vogt can not afford to get into foul trouble. The more available the two can be, the better the offense flows. Along with rebounding, post play has to be a focus. At times against Georgia Tech, the lack of post touches hurt the offense and started their slump in the second half. I'm not saying this has to be Crowl or Vogt but even touches from guards or Tyler Wahl help make the offense run correctly.
With all that we know about these two teams, it's going to be close from start to finish. Both teams have been strong at finishing games this season but one team does it better. With the way Wisconsin plays on defense and shoot free throws (mostly), I'll take the Badgers in a dogfight.
Final Score: Wisconsin 63, Marquette 60.
For More Great Wisconsin Sports Content
Follow me on Twitter at @bennyboy615 and follow us @WiSportsHeroics for more great content. To read more of our articles and keep up to date on the latest in Wisconsin sports, click here!