Following their small break, Wisconsin is back for their next Big Ten clash. The Badgers travel down to Evanston, IL with a matchup with the Northwestern Wildcats.
The #8 Badgers took care of business last week defeating then #16 Ohio State 78-68. Although the Buckeyes did a good job limiting star guard Johnny Davis once again, they were unable to contain two Wisconsin starters. Senior guard Brad Davison led the way with 25 points, going 4-6 from three point range and 7-8 from the foul line. Junior Tyler Wahl also provided 20 points, seven rebounds, and knocked down his first two three pointers of the season.
With their latest win, the Badgers move to 14-2 on the year and 5-1 in conference play. Their current record is best start under coach Greg Gard since taking over in 2015.
The Wildcats finally put their losing streak behind them, picking up a massive win last Saturday. Northwest defeated then #10 Michigan State 64-62 on the road in East Lansing. Prior to their victory, the Wildcats were losers of four straight Big Ten games. Northwestern was led by junior center Ryan Young with 18 points and eight rebounds. The Wildcats had two other double digit scorers in Boo Buie and Chase Audige. With their victory Northwestern moves to 9-6 on the season and 2-4 in conference play.
Tip-off for the game is set for 8:00pm at Walsh-Ryan Arena. Fans can catch the game on the Big Ten Network.
Taking Care of the Basketball
Although Wisconsin is very good at limiting turnovers, the Badgers must take care of the basketball against Northwestern. The Wildcats currently average nearly seven steals per game and are forcing opponents to 14.3 turnovers per game. A major factor in their victory against Michigan State was forcing the Spartans to 17 turnovers.
Much like the Badgers, the Wildcats do a great job on the defensive end, limiting teams to 67 points per game. Looking at where Wisconsin is offensively, this could be an issue heading into Evanston. The Badgers are scoring more points as of late but average just 72 points per game. To reference, Wisconsin has scored over 72 points in seven of their 16 matchups this year, primarily against poor defensive teams.
The good news? Wisconsin is not a team to turnover the ball. In victories on the road at Purdue and Maryland, the Badgers had just seven and eight turnovers in each game. No game on the road is easy in the Big Ten. Especially going against a Northwestern team looking to build off their first major win of the year. However if Wisconsin can limit the turnovers, it will only help going against a tough Northwestern defense.
Slowing Northwestern's Offense
Even though it seems obvious, it's going to be important to slow Northwestern's offense. Averaging over 77 points per game, the Wildcats have a sneaky offense. Along with their scoring, Northwestern does a great job sharing the basketball, averaging over 18 assists per game.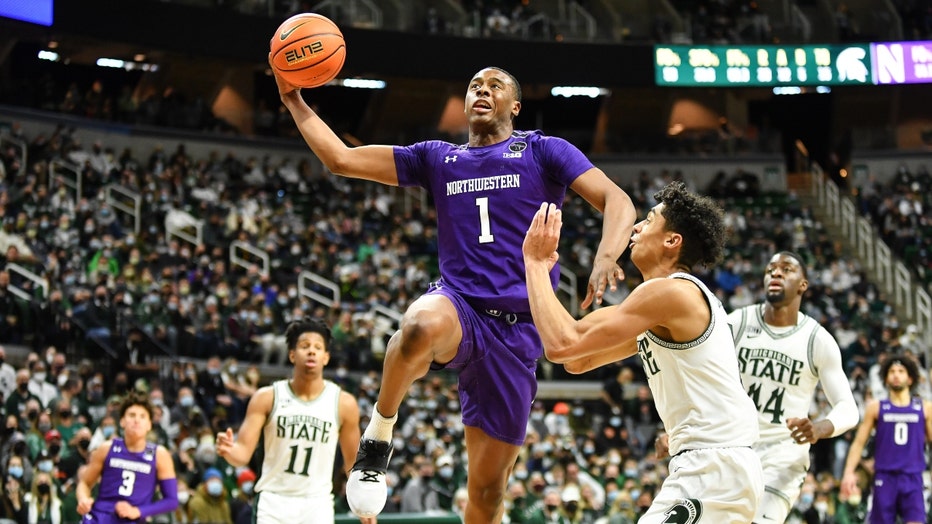 Dribble-drive at the top of the key is what sets them apart. Northwestern does a great job attacking the lane. Defenses then struggle to rotate over to protect the rim or over commit for which Northwestern kicks out for a three. Shooting over 35% this season from three point range, the Wildcats can beat you inside and out.
This could present problems for Wisconsin's big men Steven Crowl and Chris Vogt. Even though it has gotten better throughout the year, the two centers have struggled many times this year. Especially for two players who struggle with foul trouble. It's important for Wisconsin's front court to disrupt getting inside. Look for Davison, Hepburn, and Davis to fight over screens and force Northwestern elsewhere.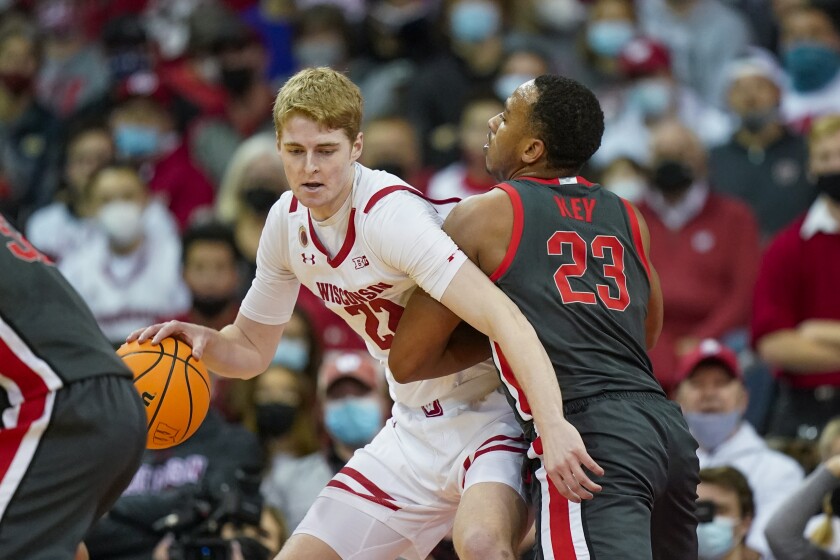 Patience on Offense
Playing some their best basketball of late, Wisconsin's offense is finding more ways than one to score. Along with the emergence of Johnny Davis, other's like Davison, Wahl, and Crowl are finding ways to produce on offense.
However, the Badgers are facing off against one of the tougher defensive teams in the Big Ten. With that comes discipline, especially on offense. Although Wisconsin is playing at it's quickest pace since 2000, that doesn't mean it's always looked good. Numerous times this year the Badgers have faced long stretches without scoring.
A factor of that comes from Wisconsin getting one dimensional, usually relying on jumpers to get them out of it. When the Badgers look their best, it usually involves numerous players touching the ball. Whether that's down in the post or moving from side to side. When Wisconsin is able to play freely, it makes them so tough on offense.
Northwestern will make them work for each basket they get. As long as Wisconsin can find ways to spread out the Wildcats and play inside-out, they should have no problem. Another key element will be three-point shooting. Shooting 30.5% this year, the Badgers don't need to be lights out from distance to win. However, Brad Davison has been clutch down the stretch, knocking down key three point looks. It's those type of meaningful shots that have helped win six straight games. Much like in those wins, it will be equally important on Tuesday.
Prediction
Wisconsin is one of the hottest teams in all of college basketball. With winners of six straight and 12 of their last 13, it's hard to take anyone but the Badgers to win. They buckle down on defense and can close out games even with an inexperienced roster. However that doesn't mean they haven't had any close calls.
Speaking of close calls, Northwestern is just that. The Wildcats largest loss of the season was by just eight points to then #13 Ohio State on the road. They've also lost close matchups to Michigan State, Penn State, Maryland, Providence, and Wake Forest. If you think Wisconsin will come in and beat the brakes off of Northwestern, think again.
As mentioned before, it will all come down to execution. Can you take care of the basketball? Can you limit Northwestern's high scoring offense? It won't be easy but once again I'm taking the Badgers on the road. Call it a trap game but Wisconsin no longer views it as that following the Wildcats big win. They know what's at stake and with their win will move them into a tie for first place in the Big Ten.
Final Score: Wisconsin 68, Northwestern 63.
For More Great Wisconsin Sports Content
Follow me on Twitter at @bennyboy615 and follow us @WiSportsHeroics for more great content. To read more of our articles and keep up to date on the latest in Wisconsin sports, click here!