The Wisconsin Badgers have made plenty of moves this off-season to develop a monstrous football program. However, there are limits to the amount of players that can touch the field. There is only so much time to disperse to the players before there are no more snaps left to give. Due to the new influx of talent, the Badgers will have to part ways with some players and wish them the best in their future endeavors.
Former three-star Dean Engram announces his plans to enter the portal
One such player that has sought out new scenery is Dean Engram, a former three-star recruit from Washington, DC. Engram was originally recruited as a corner back and played the position up until spring practice in 2022. Engram switched to receiver and quickly fell off the depth chart due to the talent at the position. Now, with players like Will Pauling, CJ Williams, and Quincy Burroughs joining the team it leaves less playing time for Engram.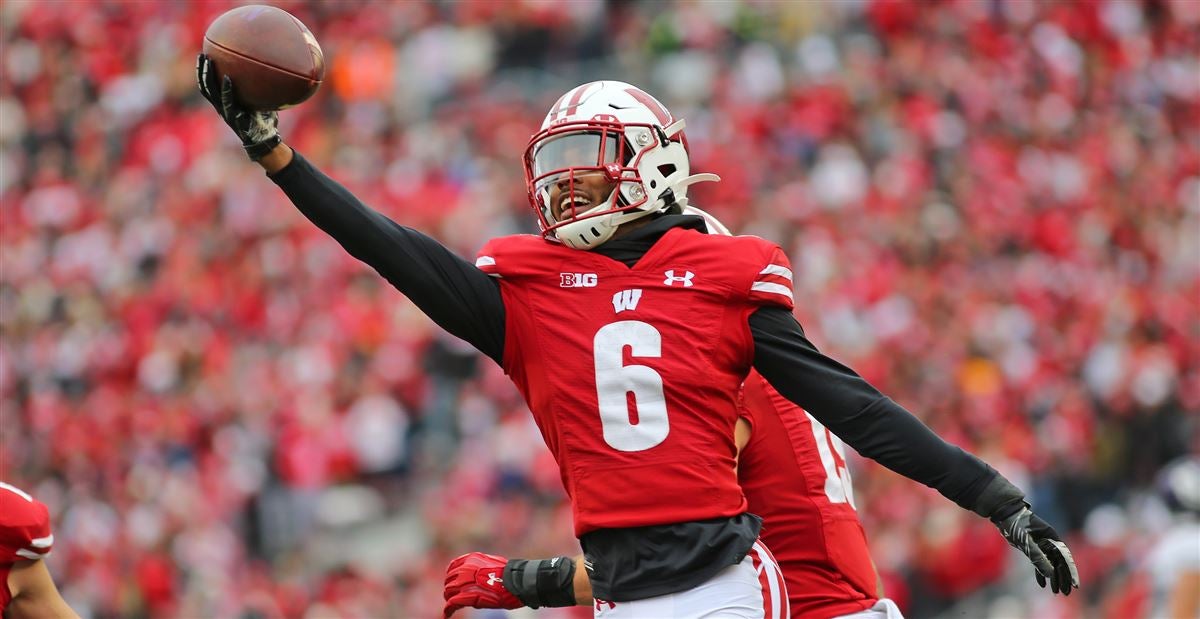 Engram had a promising 2021 season at corner back, playing in 13 games and even recording an interception. However, Engram changed positions to play for his father, Bobby Engram. Bobby Engram served as the offensive coordinator and quarterbacks coach for Wisconsin in 2022, but he was not retained by coach Luke Fickell for the 2023 season and beyond.
And Dean Engram is switching to receiver 😅🔥 pic.twitter.com/rXqL8jKQ0l

— PFF College (@PFF_College) February 4, 2022
Just a day ago, Dean Engram posted a video of him playing defense on Twitter. Outside of his father being the offensive coordinator, there is not another clear reason why he switched positions. Engram allowed a 49.9 passer rating in 2021, according to PFF, and had the chance to solidify himself as a starter in the secondary. His Twitter post may be a hint that Engram is comfortable playing either position for his next team, should he choose not to return.
The Badgers are returning seven scholarship wide receivers from 2022, along with their new talent from the transfer portal at the position. Engram will hit the portal as a junior with two years of eligibility left. Given his success in coverage and his potential to become a lock down corner back, Engram could very well commit to his next school as a defensive back. As always, good luck to Engram in the future and the Badgers staff and fans wish him nothing but the best as he searches for better opportunities.
For more:
Follow us @WiSportsHeroics for more great content. To read more of our articles and keep up to date on the latest in Wisconsin sports, click here! Check out 97.3 The Game on iHeart Radio!