The 2022 NFL draft took place in Las Vegas this weekend. Aside from a fantastic draft from the Green Bay Packers, Wisconsin fans also enjoyed seeing some Badgers head to new homes. Here are all the Badgers drafted and my thoughts on how their rookie year could look.
Leo Chenal
First Badger off the board was linebacker Leo Chenal. Not much of a surprise considering the year that Chenal had this season for Wisconsin. The Kansas City Chiefs picked Chenal at the end of round 3 with the 103rd pick. The Chiefs defense has been up and down since Patrick Mahomes has become one of the best quarterbacks in the NFL. It seems like every playoff game has been a complete shootout with them not being able to get consistent stops.
What should you do when wanting to improve your defense? How about drafting a guy who has the highest career PFF grade of all the linebackers in this years draft. It was surprising to see Chenal go so late in the draft and I personally think Kansas City made a great pick and will come to love the hard hitting Chenal.
The Kansas City Chiefs pick Wisconsin LB Leo Chenal at No. 103 overall.

92.2 career PFF grade (highest among LBs in 2022 Draft) ♨️ pic.twitter.com/gVyVY0kDXX

— PFF College (@PFF_College) April 30, 2022
Logan Bruss
With the very next pick at 104, the defending Super Bowl champion Los Angeles Rams took Logan Bruss. We know how much the Rams love their Wisconsin offensive lineman. Already having Rob Havenstein at Right Tackle and David Edwards at left guard. Seems like they are trying to build an entire Badger offensive line, which is a pretty smart idea considering the talent of Wisconsin's offensive line.
The Los Angeles Rams pick Wisconsin Guard Logan Bruss at No. 104 overall.

ONE sack allowed since 2019 on 596 snaps 🚫 pic.twitter.com/Rn8dsnwBg1

— PFF College (@PFF_College) April 30, 2022
Bruss had a fantastic career at Wisconsin and can be an immediate impact for the defending champs. Coach Sean McVay announced already that Bruss would be competing for the starting right guard spot. Smart decision from McVay as Bruss allowed just one sack on 596 snaps since 2019.
Jake Ferguson
Next badger off the board was tight end Jake Ferguson. The grandson of the famous Barry Alvarez, Jake will be headed to the Dallas Cowboys. With the 129th pick, I think the Cowboys got a great value here. Dallas has little depth when it comes to the tight end room. Ferguson could be a reliable number two behind Dalton Schulz.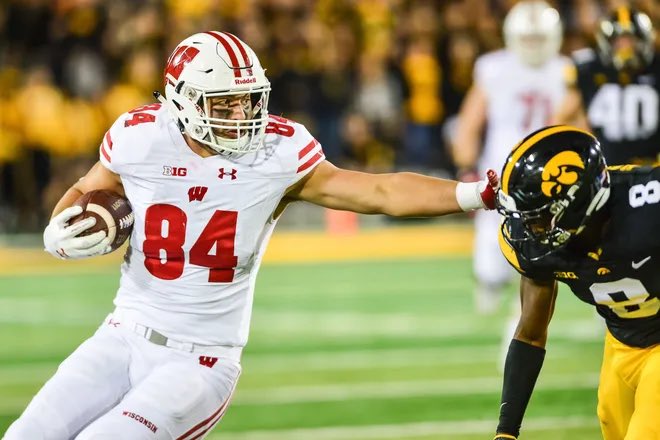 What Ferguson lacks in athleticism, he makes up for with great hands and being a physical run blocker. That shouldn't surprise you, because to earn a starting spot for the Badgers you better be able to block. Ferguson will have a chance to be an immediate contributor for the Cowboys. As Jake said, the three words to live by at Wisconsin is "smart, tough, and dependable. He can be all three of those things for Mike McCarthy.
Matt Henningsen
Denver sure does love their Wisconsin Badgers. Newley acquired Russell Wilson will pair up with Badger legend Melvin Gordon in the Broncos backfield this upcoming season. Denver wanted to build on their Wisconsin Badgers by drafting Matt Henningsen with the 206th pick.
Henningsen has a legit chance to make the Broncos roster as he will fit right into that 3-4 defensive scheme Denver runs. Henningsen excelled in this role during his time in Madison.
Faion Hicks
Did I mention that the Denver Broncos love Wisconsin Badgers? Denver doubled down in that same round and took cornerback Faion Hicks with the 232nd pick in the draft. Faion had one of the better reactions to the phone call from Denver's organization, as you can hear the pure joy from his family in the background.
We saved the best family reaction for last …

The moment @Faion_Hicks got "The Call"! pic.twitter.com/SB5kwSwvOz

— Denver Broncos (@Broncos) April 30, 2022
Faion is a fierce competitor, and what he lacks in size he makes up with athleticism. It will surely take some time to adjust for Faion but he could be a contributor for special teams. To solidify that role, Faion will need to polish up his tackling skills to be more consistent in that area. A smart pick for Denver who has had some serious struggles with cornerback health and depth. All three of their top corners missed time last season and a lot of their backups missed time due to injury. If that trend continues, Faion could even see some play time.
Undrafted Free Agents
Just because you were not drafted, does not mean your journey is done. Ask Super Bowl MVP Cooper Kupp, or Adam Thielen, and more historically Kurt Warner. Plenty of Badgers have gone undrafted and found their way on to a NFL roster to contribute. Most Recently, TJ Edwards who signed a contract with the Philadelphia Eagles.
Jack Sanborn
It came as a surprise to many Badger fans that linebacker Jack Sanborn went undrafted. It could be argued at times that Sanborn outplayed Leo Chenal in games this season. The Chicago Bears signed Sanborn, which is cool considering Sanborn is a Chicago native. I fully expect Sanborn to make a NFL roster this upcoming season.
Caesar Williams
Cornerback Caesar Williams will be joining Logan Bruss in Los Angeles to join the defending champs. Caesar was named to the All Big-Ten 3rd team in 2020 and 2021. Another fierce competitor, Williams had some notable games for Bucky. Go back and watch his performance against Minnesota in 2019.
Josh Seltzner
Another Wisconsin offensive lineman will be headed to the Indianapolis Colts. Indianapolis has one of the better offensive lines in the NFL and have some guy named Jonathan Taylor in the backfield. Seltzner will reunite with Taylor, and can provide some depth for the Colts if he makes the roster.
Jack Coan
Speaking of the Indianapolis Colts, quarterback Jack Coan was signed after the draft. Although Coan didn't finish his career in Madison, he was a major part of Wisconsin Badger football for a couple years. Most people expected to see Coan drafted, so it will be intriguing to see if he can compete for a backup role for veteran Matt Ryan. Not to mention, he will be reunited with his backfield mate Jonathan Taylor.
Scott Nelson
Scotty Nelson found his way to Seattle after going undrafted. When you are apart of a defense that was top 2 the last few seasons, NFL scouts take notice of every starter. Scotty had a great Freshman season for the Badgers but dealt with a season ending injury the following season. He finished off his career with his best season, which included a pick six. Immediately when I saw Scotty to Seattle I thought of former Badger Tanner McEvoy.
Kendric Pryor
Some tough injury luck, along with the Covid-19 pandemic made it tough for Kendric Pryor to finish his career in Madison the way he wanted too. So, he returned for a 6th season and recorded his most receptions, yards, and touchdowns in his career. An offense that is so run dominant made it hard for KP to rack up the stats. But an athletic WR who can be electric with the ball in his hands will be headed to Cincinnati. Pryor shared on his Instagram the excitement to play with "Joe Sheisty".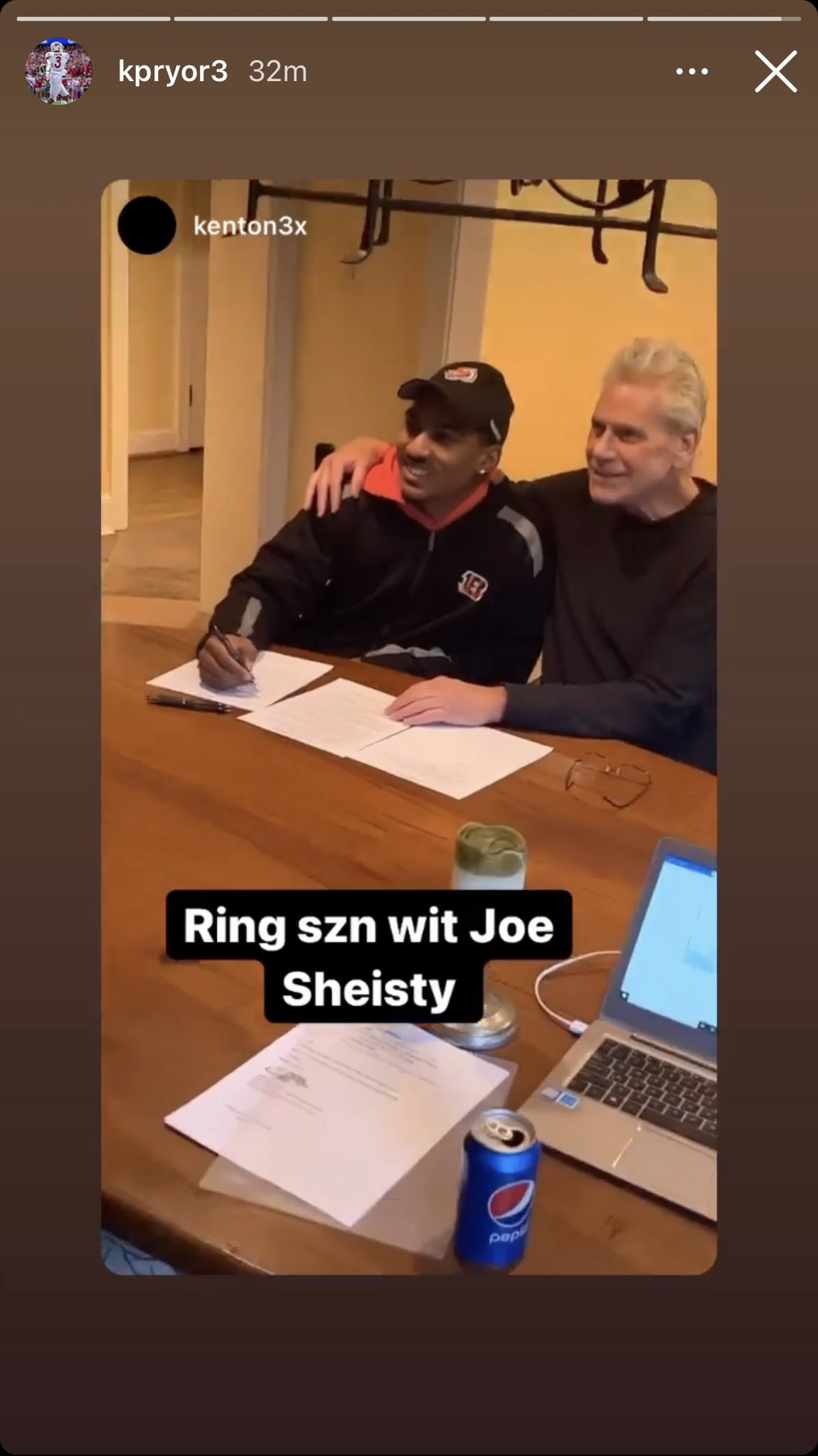 Danny Davis
Last, but certainly not least is WR Danny Davis. A personal favorite Badger of mine, it's only right he lands on my favorite team the Green Bay Packers. What Davis lacks in size and athleticism, he makes up with great route running, run blocking, and the ability to make plays in space when he gets the ball in his hands. Much like Pryor, Danny Davis wasn't able to set any outstanding numbers in the stat column. But, he also recorded his career high in receiving yards his last season in Madison. Not to mention, he has one of the better Badger highlights in the last couple years. It's a bit of a long shot to say Davis will make the roster considering the Packers drafted three receivers in this years draft. But, it will be fun to see him compete in the green and gold.
Danny Davis went @obj on 'em 😱

No. 1 play on #SCTop10 last night@DDIII_7 // #OnWisconsin pic.twitter.com/L0hpgAmd82

— Wisconsin Football (@BadgerFootball) November 18, 2018
Follow me on Twitter @gamble_griffin3 and follow us @WiSportsHeroics! Click below to read more of our articles and keep up to date on the latest in Wisconsin sports! Also, check out our merch store for some amazing WSH merchandise!