Justin Taphorn from Pekin Illinois took to Twitter Friday to announce he will be joining Wisconsin's 2020-2021 team as a preferred walk on (PWO). The 6'4″ guard joins Arrowhead forward Carter Gilmore as the two known walk ons coming this fall. Taphorn comes from a basketball family, in which his dad played at UW-Green Bay, his uncle played at Illinois State, and most recently his older brother played at Northwestern. The future Badger tells Wisconsin Sports Heroics he chose Wisconsin over a PWO offer from Bradley University.
"The staff has been very nice to me and have made me feel like a scholarship player, which means a lot being a walk on," Taphorn explained. During quarantine, he stayed busy by working out with dumbbells, refining his basketball skills, and even getting some golfing in.
What exactly is Wisconsin getting with the Illinois native? "As a player, I work very hard and have played a big role in being a leader for my team. I also value all of my teammates. I also am a coach's son so I know what it means to be coachable," Taphorn said.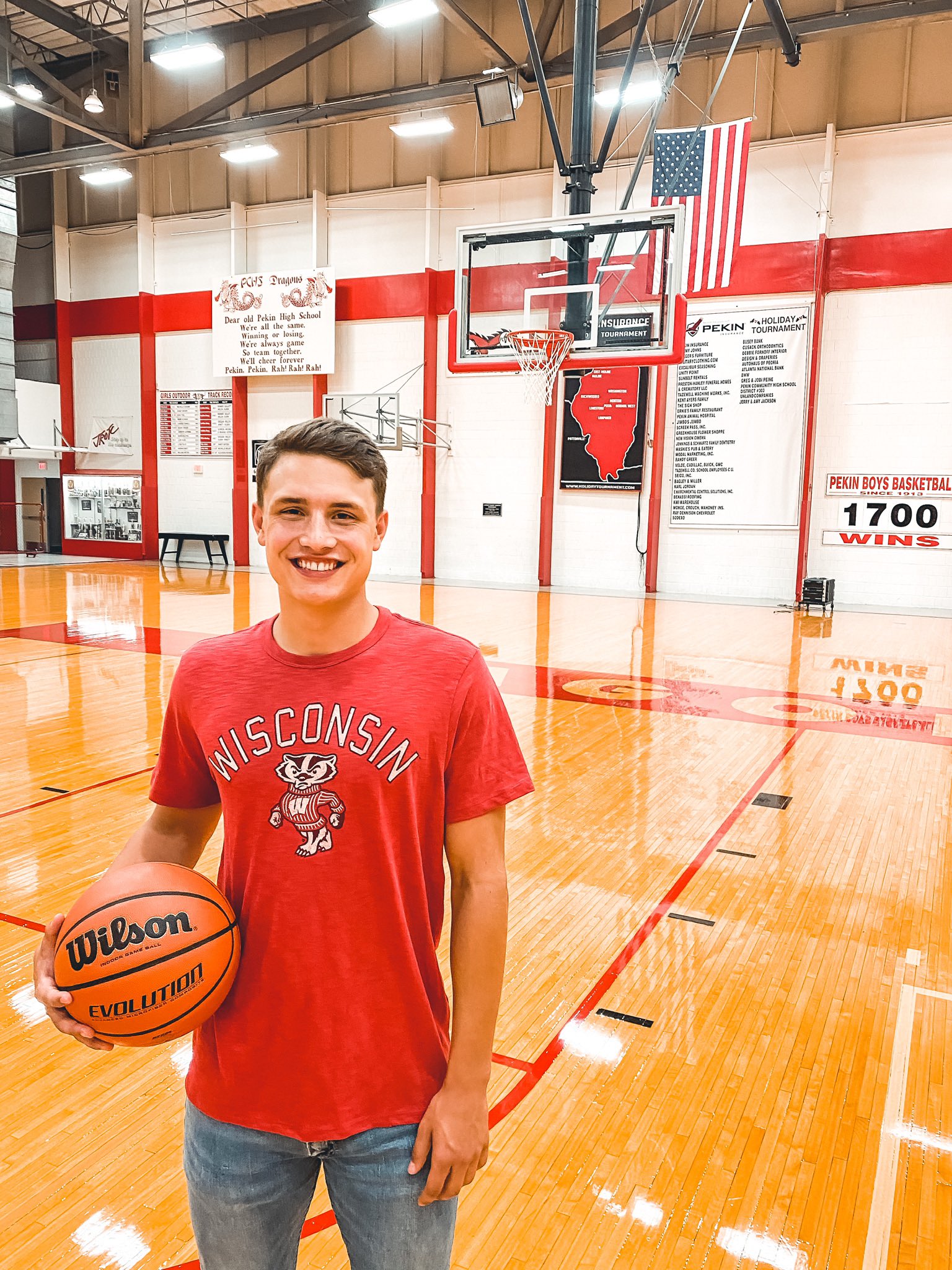 Justin tells Wisconsin Sports Heroics he plans on studying Kinesiology and pursuing a career in Athletic Training or Physical Therapy.
Give his Senior highlights a look here.
For more:
Follow me on Twitter at @BirenbaumNoah follow us @WiscoHeroics1 for more great content. To read more of our articles and keep up to date on the latest in Wisconsin sports, click here!