While winning his third MVP award, Aaron Rodgers is coming off of statistically speaking the best season of his career. He earned career highs with 48 passing touchdowns, a 70.7% completion percentage, and a 9.1% touchdown percentage. In addition, he led the league in those categories along with a quarterback passer rating of 121.5. The Packers had the number one offense, and made a second consecutive trip to the conference championship.
The 2021 offseason is in full swing, and the draft is in a few weeks. Although they haven't made any big splashes in free agency, the Packers re-signed players to one year deals, and are doing what they can with the cap situation. However, there's some tell tale signs that suggest this may be Aaron Rodgers' last season with the Packers.
No Contract Restructure
The Packers organization have restructured multiple contracts this year including including the likes of Za'Darius Smith, Adrian Amos, and Billy Turner. This created some cap space for them to re-sign free agents such as Aaron Jones, Kevin King and Tyler Lancaster. Perhaps, the biggest question is why they haven't restructured Aaron Rodgers' contract? Rodgers is set to make $14.7M in 2021, with a cap hit of $37.2M and dead cap of $38.3M. Restructuring his contract would create more cap space for them to bring in a difference playmaker on offense or defense.
Furthermore, there's been no discussion between the two parties about another long term deal for him to stay in Green Bay. Rodgers earns the rest of his guaranteed money this season, and his contract has a potential out in 2022. He is on contract until 2024, but the team may move on from him with a dead cap hit of $17M after the 2021 season.
Tim Boyle Being Released
Boyle's been the back up for Rodgers since he was signed as an undrafted free agent in 2018 out of Eastern Kentucky. He was mostly the victory formation quarterback as he recorded -16 rushing yards on eighteen rushing attempts. Also, he did not attempt a pass in 2020 but completed three of four passes for fifteen yards in 2019. After the Packers traded up to draft Jordan Love in 2020, it seemed they planned on releasing Boyle this offseason as he was a restricted free agent.
With this move, Jordan Love becomes the new backup for Rodgers. The Packers coaching staff has been adamant about giving Love more playing time this season. This could potentially be part of a plan to have him take over the starting role in the 2022 season.
Mark Murphy's Press Conference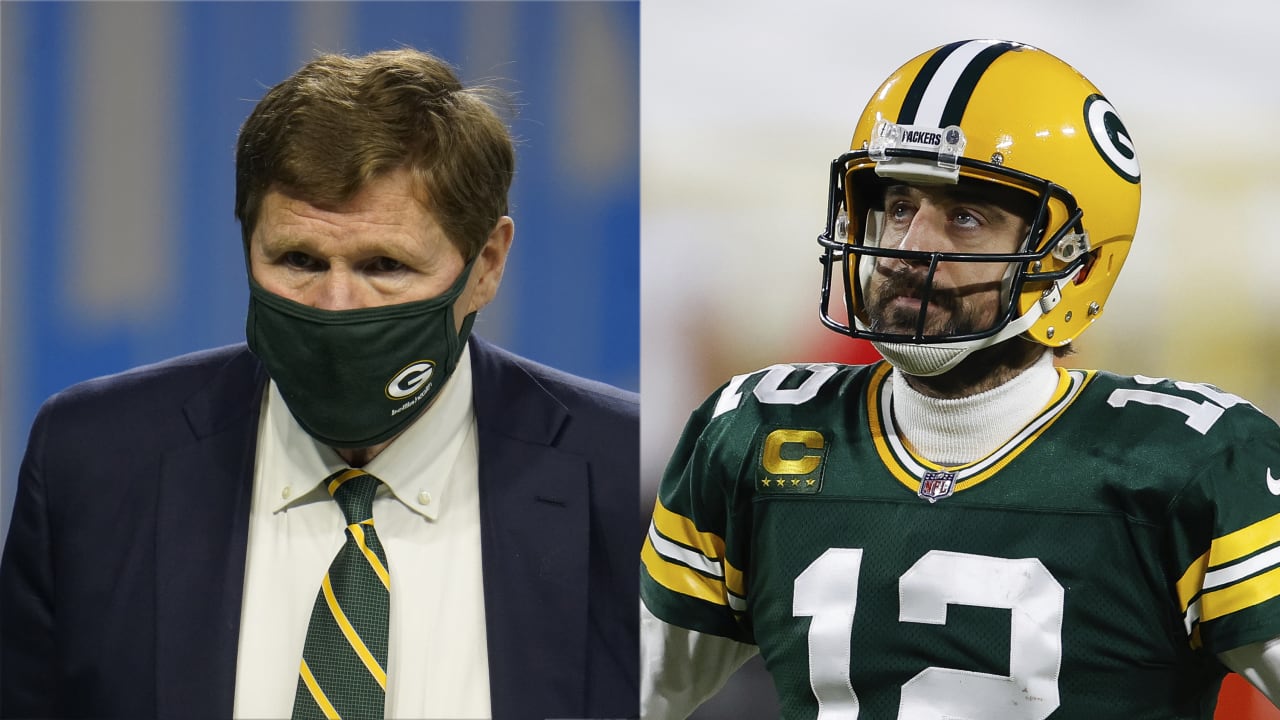 On January 25th, the day after their NFC Championship game loss, Packers CEO Mark Murphy answered questions about Aaron Rodgers' future in Green Bay. "He's going to be the MVP of the league, might've his best year ever" Murphy said. "He's our unquestioned leader, and we're not idiots". Since then, they've done nothing to prove these thoughts about him. In the beginning of March, they paid Rodgers his $6.8M roster bonus, instead of switching it into a signing bonus and creating $4.5M in cap space.
Recently, in a press conference at the end of March, Murphy wouldn't comment on Rodgers' contract. "I can't really get into specific players. We've been able to create room with others" Murphy said when asked why they haven't restructured Rodgers' contract. He'd go on say he can't get into specific players when asked about Rodgers' future with the Packers, or if there's issues between the two.
On the plus side, the Packers are poised to make another run in the 2021 season as they bring back a lot of their free agents. However, this seems like a "last dance" situation as there are tell tale signs suggesting this may be the end of an Aaron-Ra for Rodgers in Green Bay after the 2021 season.
Want More Great Content?
Follow me on Twitter at @PackerEddyFF and follow us at @WiSportsHeroics for more great content. Check out our merch page here and use promo code "Wisco" to get $1 off and free shipping! To read more of our articles and keep up to date on the latest in Wisconsin sports, click here.