Wisconsin high school football is back! Teams have been practicing for a few weeks, and it is almost time for the opening weekend of the season. Here at Wisconsin Sports Heroics, we will be covering various high school sporting events throughout the state of Wisconsin.
To kick off our high school coverage, we will be covering a must-see matchup between two 2021 Wisconsin State Football Champions. The #1 ranked Franklin Sabers are coming off an undefeated season which was capped off with a 38-17 win in the Division I State Championship Game at Camp Randall Stadium. On the other side, The #3 ranked Catholic Memorial is coming also coming off of an undefeated season, capped off by a Division IV State Championship victory.
Both teams are entering the 2022 season as defending champions of their respective divisions. However, only one team can come out of week one with a win. Both teams are bringing back a large portion of their championship rosters from last season. With the stakes being so high already in week one, this game has the potential to be the game of the year in Southeastern Wisconsin.
Franklin Sabers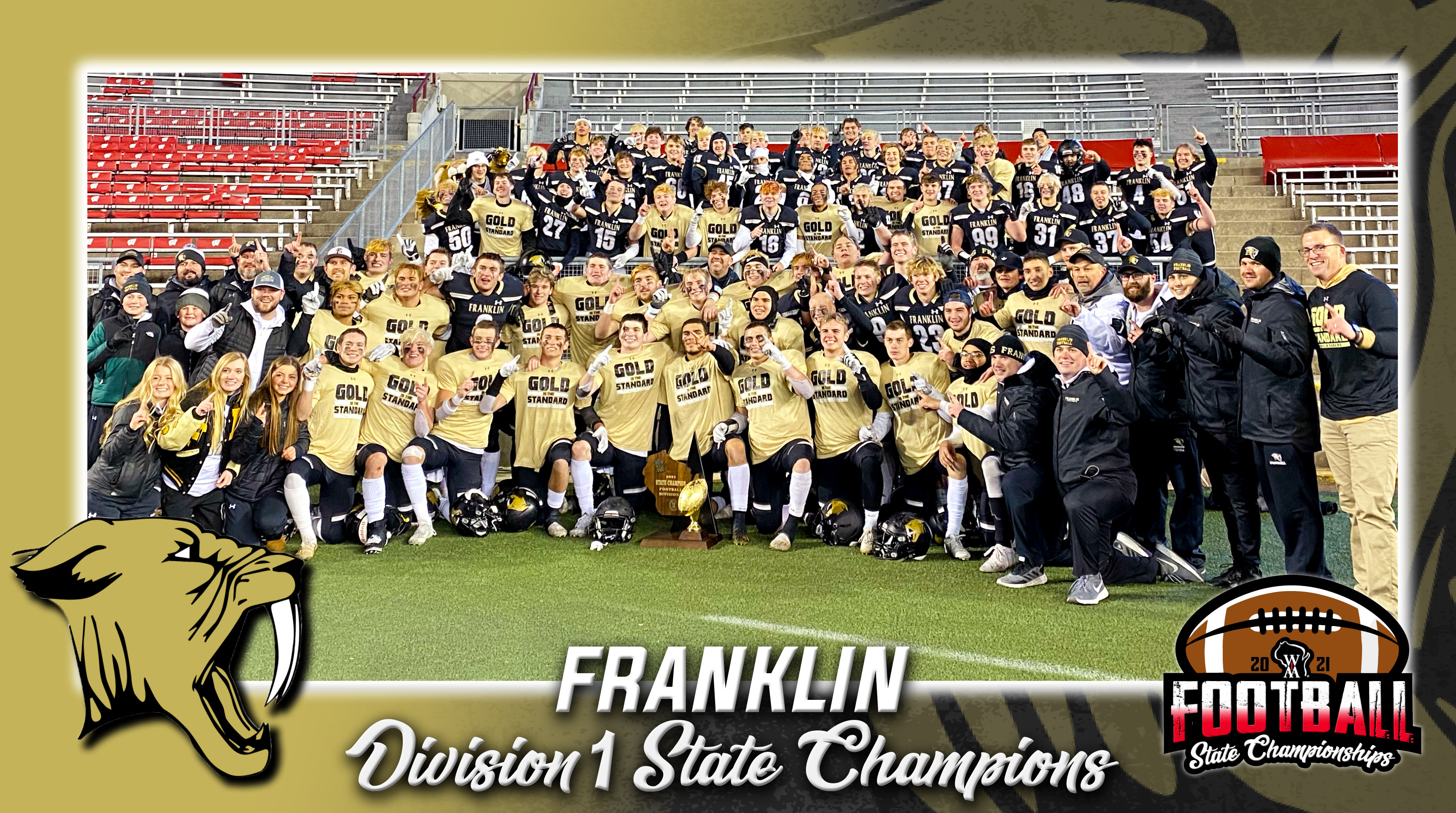 Expectations are high after coming off of an undefeated season. Although the team lost their Quarterback from last season, the now Wisconsin Badger Myles Burkett, the team is still #1 in the state football rankings. There is clearly a lot of talent on this Sabers roster. However, talent can only get you so far if you don't have leaders on the team.
One leader on this 2022 Sabers team is Senior captain Connor Krznarich. Krznarich is a Cornerback for Franklin and helped the Sabers secure a State Championship last year and knows what it takes to reach the top of the mountain. When asked about his favorite memories from last year, Krznarich talked about more than just winning a state title. He talked about the impact of last year's Seniors and how they embraced everyone on the Sabers' roster.
"The Senior class we had last year, they loved the underclassmen… there was no divide in our team. We were all together and when we put that Saber helmet on, it didn't matter what grade you were. We had one goal in mind and that was to win the State Championship."

Connor Krznarich, Senior Cornerback
Franklin's Goals
With a blueprint on how to lead, Krznarich and the other captains on this Franklin team are determined to replicate last year's success. "It's Senior season. I'm looking forward to going out there, having fun, and giving it our all for one last ride. We're going for that State Championship, that's definitely a goal that we have" says Krznarich. He believes that they've got what it takes, and he believes the adversity they faced in their underclassmen seasons has prepared them for the battles ahead this season.
Quarterback Boston Halloran has a similar mindset as Krznarich. He said "the goal is to win. We don't care about the stat sheet. We need to carry the winning legacy." Halloran reiterated that this Franklin team feels like they deserve to make it to the State Championship again this season. He said they expect a big crowd for the season opener, and to him, that's proof that the city of Frankin is behind them, and they're ready to go to battle for their community.
Catholic Memorial Crusaders
High expectations are nothing new for Catholic Memorial. The Crusaders are coming off of their third consecutive State Championship, and are ready to prove they are ready to run it back this season. Just like Franklin, the Crusaders' roster is led by some incredibly talented student-athletes. Two of those star players are Juniors Donovan Harbour and Corey Smith. Both players are being recruited by dozens of Division I programs such as Michigan, Tennessee, and Wisconsin.
Under the direction of head coach Bill Young, these talented players are poised to make a run at yet another State Championship. One of the on-field leaders is Senior Linebacker and Tight End Keith Williams. Williams was recently named to the John Anderson Award Pre-Season Watch List. However, he stated that he and his team are more focused on staying disciplined and maintaining maximum effort every game.
Similarly, Junior Offensive Lineman Donovan Harbour, who is a 4-star recruit on 247Sports, isn't going to let outside noise distract him and his teammates from their ultimate goal. Harbour, who has offers from Ohio State, Michigan, and Wisconsin just to name a few, said he "won't let those things distract me from what I'm trying to accomplish with this team." The maturity these high-character student-athletes have shown is proof that with the right coaches, talented players can become leaders, and help create sustained success at the high school level.
Catholic Memorial's Goals
Just like Franklin, Catholic Memorial is ready to prove that its program can continue the legacy of sustained success that Coach Young has built at this school. Part of that relies on upperclassmen trusting and helping to develop underclassmen. Senior LB Keith Williams said that there are a lot of expectations no matter what class you're in. However, no matter the outside expectations, you just have to go out there, play hard, and stay disciplined.
"This season as a Senior, I am looking forward to seeing the improvement of our underclassmen and appreciating one more year with my upperclassmen teammates. Our goal for opening night, as well as rest of the season, is to win while staying disciplined and playing hard all game."

Keith Williams, Senior Linebacker and Tight End
After three consecutive State Championships, the ultimate goal for this season is to repeat as champions. It is clear that these Crusader team leaders are focused on winning one game at a time. They trust Coach Young and understand the recipe for success at the high school level. Although adrenaline will be high on opening night, these team leaders are ready to keep their teammates focused and on the right path to start the season 1-0.
The Impact of Coaching
A lot of the attention in this matchup goes to these incredibly talented student-athletes at Franklin and Catholic Memorial. However, some underrated factors in this matchup are the coaches on the sidelines. Both teams are led by Coach of the Year award-winners and both are State Champions. Aside from their on-the-field accomplishments, these well-respected coaches have made a lifelong impact on the young men on their roster. They have built a level of trust that isn't often found at the high school level, and they've prepared their young men for the upcoming battle underneath the Friday night lights.
Coach Louis Brown – Franklin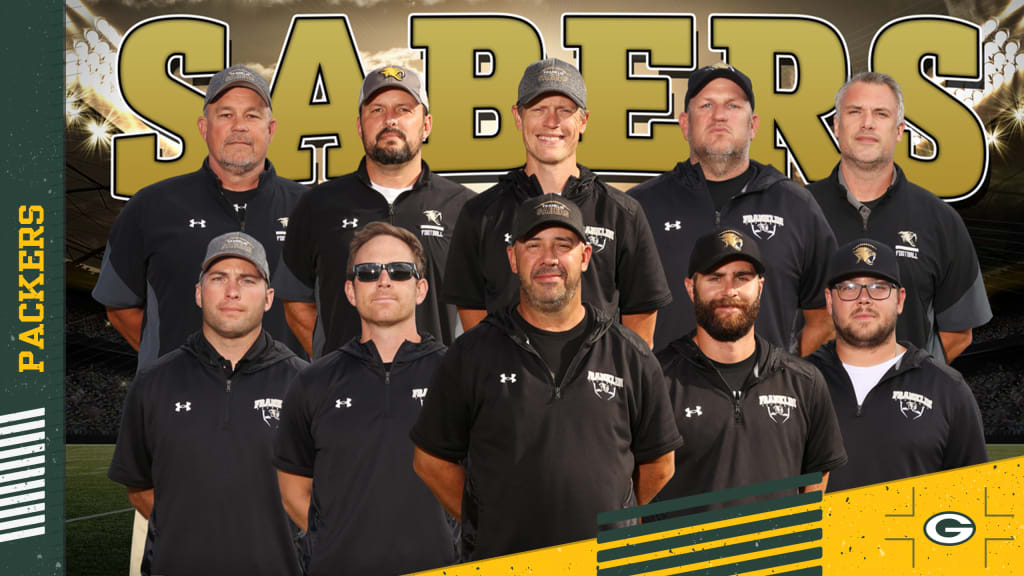 Franklin is led by head coach Louis Brown. Coach Brown has been Franklin's head coach since 2011 and has helped establish Franklin as a top program in the state of Wisconsin. Following Franklin's State Championship victory, Coach Brown was named the 2021 Wisconsin Football Coaches Association/Green Bay Packers Coach of the Year. His impact is something that all of his players value and love about their coach. Senior captain Connor Krznarich discussed his coach's impact on him and the amount of effort he puts into helping all of these boys become young men. Krznarich said that "Coach Brown is definitely a father figure to me. He is a guy that I look up to." He even stated that in the future, after his football playing days are over, he wants to follow in Coach Brown's footsteps as a coach.
"This coaching staff gets you prepared for the real world and life after football. They help us become well-respected and hard-working, and caring young men. They are the reason we're successful on and off the field." 

Connor Krznarich, Senior Cornerback
Coach Bill Young – Catholic Memorial
Catholic Memorial is led by head coach Bill Young. Coach Young is a National High School Coaches Hall of Fame Inductee (2017) and the 2021 National High School Football Coach of the Year. He has led the Crusaders to three consecutive State Championship victories. In his 44-year career, Coach Young has won 14 conference championships, had three undefeated seasons, and won nine state championships.
The Crusaders are led by one of the winningest active coaches in Wisconsin high school football, and while they're feeling on top of the world after three straight state titles, it's a new season. Coach Young knows how to get the best out of his players and is a coach that players dream of playing for. Senior LB Keith Williams said Coach Young and his staff instill an idea of what it takes to be a hard-working man on and off the field into the minds of the young men on this Crusaders team. "The coaches put 150% into this program and everyone else has no choice but to work just as hard," says Williams.
"This coaching staff has been very helpful in my growth as a student-athlete and when looking forward, I feel like I will be set for life from what Coach Young and the rest of the coaching staff has taught me."

Donovan Harbour, Junior Offensive Lineman
What to Expect Opening Night
Both Franklin and Catholic Memorial are ready to make a statement. This week one matchup is a statement game for both teams and has the potential to be an early candidate for Game of the Year. This game is a battle between Hall of Fame coaches, College Football-bound student-athletes, and defending state champions.
For live updates and scores from this matchup, and to stay up-to-date on our high school sports coverage, follow Wisconsin Sports Heroics on Twitter.
For More Great Content
Follow me on Twitter at @BJarumbo and follow @WiSportsHeroics as well for more great Wisconsin sports content! To keep up to date on the latest in Wisconsin Sports, click here! For some awesome Wisconsin Sports Heroics gear, check out our merch store!