The Brewers writers at wisportsheroics.com have come together to tackle some of the pressing offseason questions that face the Milwaukee Brewers.  In this edition of our collaboration series, Sam, Corey, and Robin tackle the question: which free agent should the Brewers pursue?
Sam's Top Free Agent Target: Maikel Franco
Looking at the roster as is, our most glaring holes are at the corner infield spots. I think the team should focus on bringing in Maikel Franco, who played for the Royals last season. While he isn't the greatest fielder, having a player who averages 25 home runs a season and hits above league average in batting average, slugging percentage, and OPS will surely help to spark the offense this coming season. Franco is a cheap buy that could go a long way at American Family Field next season.
Follow Sam on Twitter! @sam-uel27
Corey's Top Free Agent Target: Taijuan Walker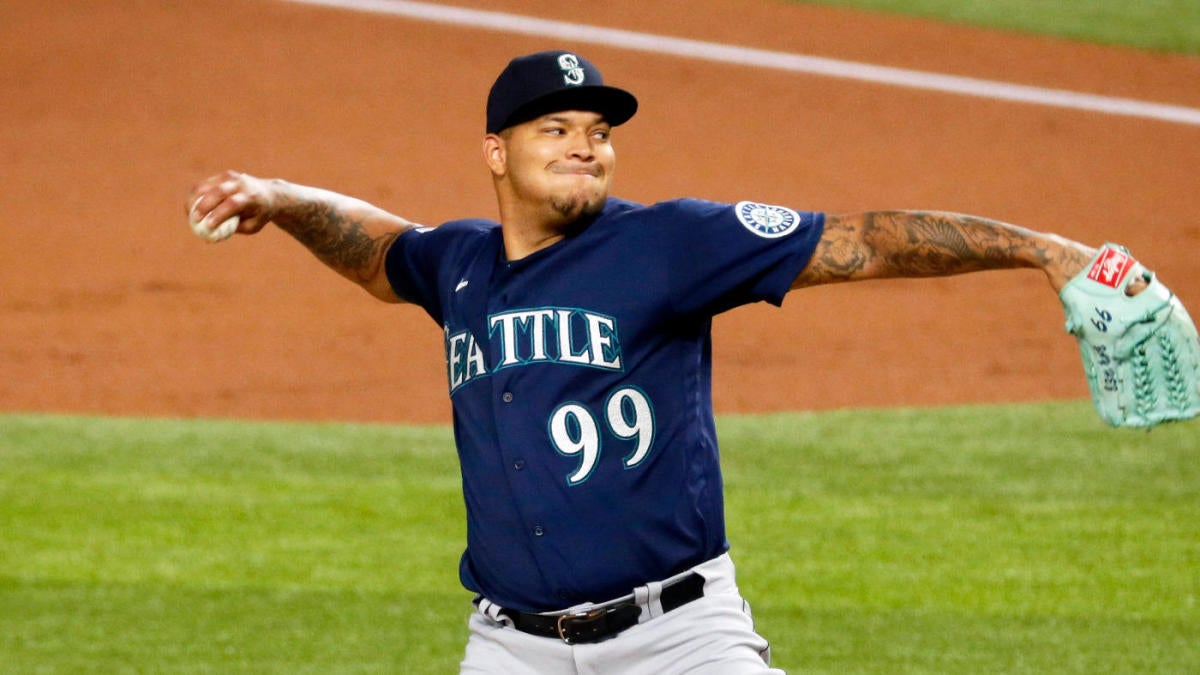 Let's face it, the mere refusal by the Brewers to pick up Jedd Gyorko's relatively small club option spoke volumes about the team's position in this free agent market. We can almost certainly put any aspirations of a splashy move to bed. The Brewers appear to be on the verge of a quiet offseason filled with the kinds of ho-hum signings that will certainly ruffle the feathers of the faithful.
So on the list of potentially affordable targets, my pick is Taijuan Walker. Walker has pitched well in his career in relative obscurity with Seattle and Arizona. He was hampered by injuries in 2018 and 2019 but rebounded with a 2.70 ERA in 2020 with both the Mariners and Blue Jays. His injury history and a troubling discrepancy between that sparkling ERA and his 4.56 FIP may scare his price down within the Brewers' wheelhouse. However, his rather young age (28) could raise that price.
Either way, the Brewers pitching staff would get a boost and a solid 3rd starter behind Brandon Woodruff and Corbin Burnes. The jury is out on Adrian Houser, Josh Lindblom, and Eric Lauer, so the rotation is in enough flux where adding Walker would make sense.
Maikel Franco gets an honorable mention here because he fits an obvious need, but I don't envision the Brewers spending enough.  Don't be surprised if the Beermakers' splashiest move is signing Mike Foltynewicz.  He could be a candidate for a Chris Hook-fueled resurgence after being DFA-d by the Braves last year.
Follow Corey on Twitter! @chilidogsunday
Robin's Top Free Agent Target: Marwin Gonzalez
I am really excited about the tendering of Daniel Vogelbach because I think he is part of the solution at first base.  That leaves a major gap at third base.  Just Luis Urias and Mark Mathias are rostered at that position.
For that reason, I think the Brewers should target Marwin Gonzalez, who spent the last two seasons with Minnesota.  A career .261 hitter, Gonzalez struggled in 2020 (like so many others), hitting just .211/.286/.320 with five home runs and 22 RBI.
Gonzalez is the kind of player that Stearns is known for targeting.  He can play multiple positions on top of third base.  He has spent time at first, short stop, second base, and all three outfield spots.
Follow Robin on Twitter! @theotherAdams14
For more great content
Follow us @WiscoHeroics1 for more great content. To read more of our articles and keep up to date on the latest in Wisconsin sports, click here!