After a loss, you can tell a lot about how a team is feeling based on their behaviors the day after. The Packers are dealing with frustrations but they also seem very loose. This is evident in the behavior of their running backs today. Watch as AJ Dillon videobombs an Aaron Jones interview.
The Aaron Jones Interview
The interview with Jones had some interesting nuggets. In stark contrast to Jaire Alexander's postgame comments, Jones did not seem frustrated by the lack of touches. He said that he makes plays when his number is called. He seems all about the team and not about any individual performance. Both Matt LaFleur and Aaron Rodgers emphasized the need for Aaron Jones to get more touches and it seems like Jones is ready to help the team any way he can.
The Videobomb
CC: @ajdillon7 and @Showtyme_33 https://t.co/j9D8sMW1R6 pic.twitter.com/uTvOpC3xqo

— Kassidy Hill (@KassidyGHill) September 12, 2022
During the interview, AJ Dillon sneaks into the background and has a sign with him. As the sign comes into focus we see that it says "I "heart" 33″. As Jones turns to see Dillon he has no choice but to laugh. It is a really heartwarming moment between two teammates who are clearly friends. Even though they compete for backfield touches, you can see that they really want success for the team. They know that success as a team means ample opportunities for both of them. As AJ Dillon videobombs Aaron Jones' interview you have no choice but to smile a little.
The Packers Are Not Panicking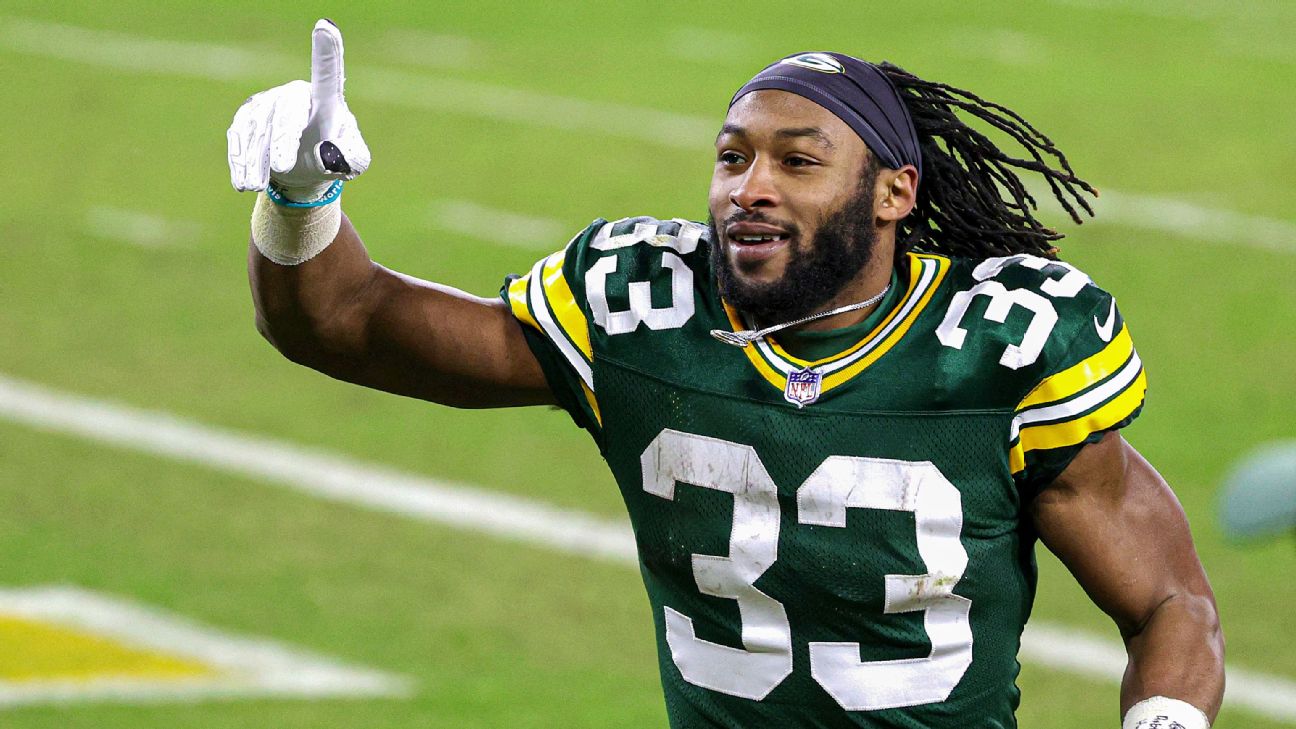 This is not the behavior of a panicking team. The Packers realize that Sunday was one game. Obviously they wanted to win but the loss is not the end of the season. They know they have talent. They know they can adjust. There is a confidence with the team.
Many Packers fans are panicking but seeing AJ Dillon videobomb an Aaron Jones interview should make fans feel more at ease. The Packers are going to be fine. The team is having fun and confident going into week 2.
Follow me on Twitter at @sorcerermatt, follow us @WiSportsHeroics. To read more of our articles and keep up to date on the latest in ALL of Wisconsin sports, click here!