The NBA All-Star reserves were announced today, and Jrue Holiday was not among those named. While Giannis Antetokounmpo locked up his sixth selection and Khris Middleton secured his third, #21 was left out. 
Comparing Holiday's 2022 Performance to His All-Star Season
Holiday's lone All-Star selection came in 2012-13. This was his fourth and final season with the Philadelphia 76ers. The following stat lines compare Holiday's All-Star year and this season:
17.7 pts (2012) 18.0 pts (2021)

4.2 reb (2012) 4.7 reb (2021)

8.0 ast (2012) 6.5 ast (2021)

1.6 stl (2012) 1.5 stl (2021)

43.1 fg% (2012) 49.5 fg% (2021)

36.8 3pt% (2012) 39.2 3pt% (2021)

75.2 ft% (2012) 75.5 ft% (2021)
As you can see, Holiday has beaten his All-Star year averages in five of the seven statistical categories listed. With all of this considered, he's played a different role than in Philadelphia nine years ago.
The 2013 76ers and 2022 Bucks Make For Very Different Situations
It should be noted that Holiday was the go-to guy (leading scorer) for a 76ers team that was rebuilding and went 34-48. Jrue is the second or third option (with Middleton being the other) on this Bucks team, so he is not getting the touches or voter attention that Giannis is.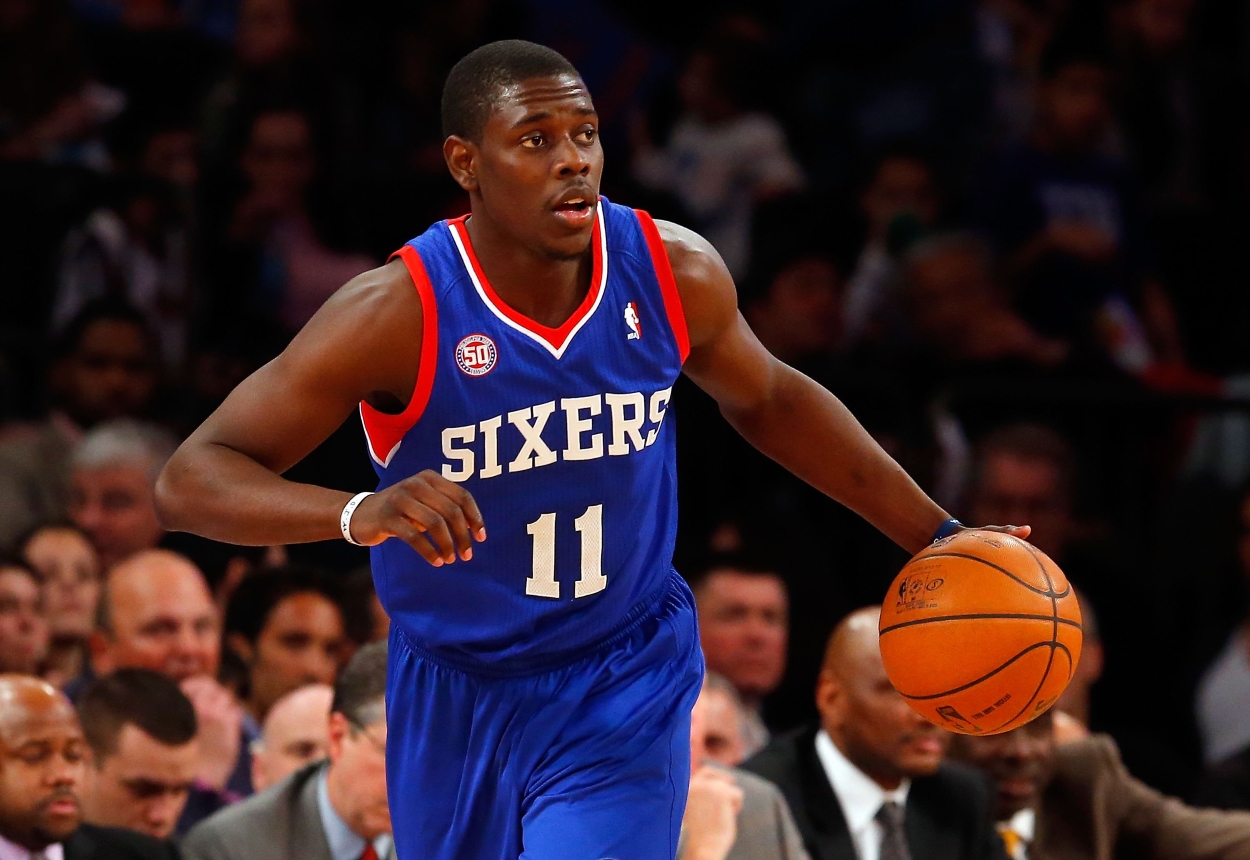 With Holiday scoring the third most points per game on his team, the sell was tougher than for someone like Darius Garland, who leads the Cavs in points (19.8) and assists (8.2) per game.
I'm not going to say that Holiday should take Garland's spot, though. There's another reserve whom I believe Holiday is more deserving than. 
Holiday Should Be in Harden's Spot
Holiday is having one of his best seasons ever, but James Harden has significantly dropped off in production. While Harden may average more points (22.5), rebounds (8.0) and assists (10.2) per game than Holiday, he's having one of his most inefficient shooting years yet.
Harden's 41.4% field goal percentage is his lowest in a full season since 2009 when he was coming off the bench for the Thunder. His field goal percentage and three-point percentage (33.2%) are below the league averages of 45.5% and 34.9%.
Holiday's field goal percentage (49.5%) has him at 31st in the NBA, and his three-point percentage (39.2%) puts him at 41st. He is also shooting better from beyond the arc than he has in any prior season. Holiday's plus-minus – the team's scoring relative to an opponent when he is on the floor – is at +262. In contrast, Harden's plus-minus sits at +23.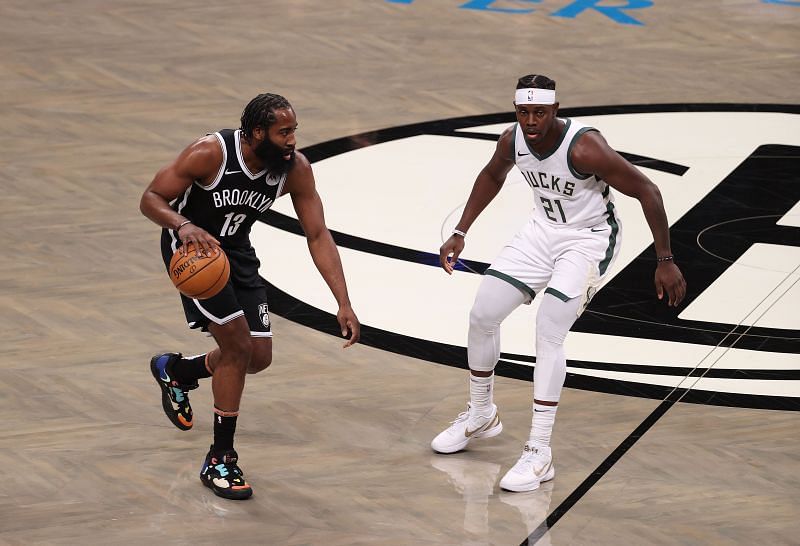 To cap everything off, the Bucks are 28-12 when Holiday plays, and the Nets are 26-18 when Harden plays. When comparing the production between these two guards, I'd call this a classic snub.
While points, rebounds and assists make up the eye test for many viewers, efficiency and the impact on a team's chances to win fully display the value of a player.
[pickup_prop id="19418″]
For More Great Wisconsin Sports Content:
Follow me on Twitter @csparks410 and follow us @WiSportsHeroics for more great content! To read more of our articles and keep up to date on the latest in Wisconsin sports, click here. Also, check out our merch store for some amazing WSH merchandise!