The Minnesota Vikings have had their fair share of respectable quarterbacks in franchise history.  The first few that come to mind immediately are Dante Culpepper, Fran Tarkenton, and even Randall Cunningham in the late 1990s.  When you dive a little deeper you must take into account the fact that hall of fame QB Brett Favre suited up for Minnesota for two seasons (as much as we'd like to forget that).  However, one Vikings blog thinks that current Minnesota Vikings QB Kirk Cousins ranks above all those names.
Kirk Cousins Ranked Above Brett Favre?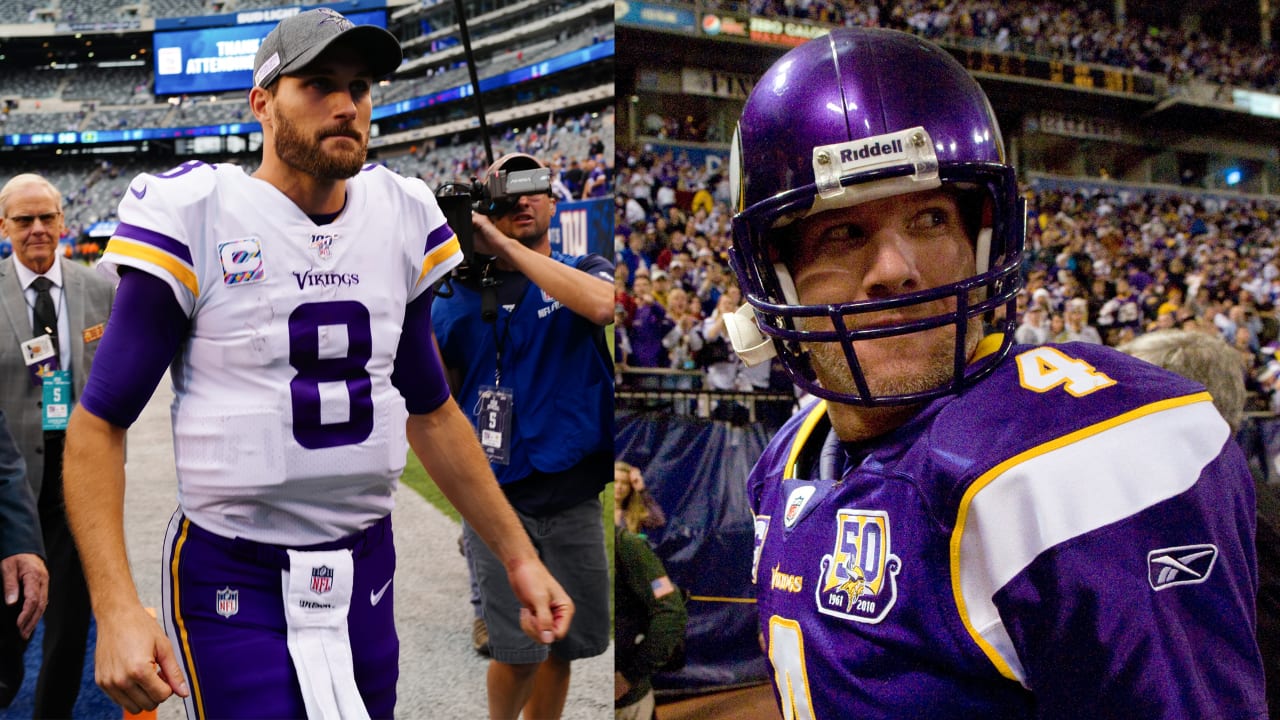 Vikings Central are high on Kirk Cousins, how high?  Way too high.  This was their ranking of Favre and Cousins:
#2 Brett Favre (2009-2010)

 

– This one might rub some people the wrong way. He didn't have the longevity that others did, but you can make the argument that Brett Favre put up one of the greatest seasons from a Vikings QB standpoint that we have ever seen. 107.2 QBR, 68.4 completion percentage, 4,202 yards, and 33 TD's.

The numbers don't lie. That 2009 team was special. He lead us to an NFC Championship game that made you feel as if Brett Favre was going to bring us our first Lombardi trophy. In modern-day NFL officiating, the Vikes win in a blowout due to all the cheap shots the New Orleans Saints laid on him. Unfortunately, this was back in 2009 and he was one interception throw away from leading us to our first Superbowl win in franchise history. That makes him one of the greatest to ever do it purple and gold.

#1 Kirk Cousins (2018-present)

 

– Earlier I mentioned that I'd be ranking these QBs on talent, meaningful games, and longevity. CAPTAIN KIRK HAS ALL THREE. As a Viking, he's averaged a 68% completion rate, 4,096 yards passing, 31 TDs, and has a 103.8 career QBR.

He's only won us one meaningful playoff game. But if the Vikings continue to keep him as our franchise QB he'll have more than enough time to lead us into multiple deep playoff runs. Talent + Meaningful Games + Longevity = Greatest Viking QB of All Time.
Did they get it right…?  Nope.
For additional notes they had Wade Wilson ranked #5, Dante Culpepper ranked #4, and Fran Tarkenton ranked #3. 
The three areas that they took into account were: 1) Talent,
2) Meaningful Games, and
3) Longevity.  It's pretty safe to say the the only category Kirk Cousins beats out Brett Favre in is longevity (speaking for only time spent in Minnesota).  Kirk Cousins has spent double the time in Minnesota that Brett Favre did, yet Favre had: 
The same amount of playoff appearances
More playoff wins
More meaningful game wins
And while it may be subjective, lets be honest here, more talent
We would be remised if we didn't throw in Kirk Cousins' Monday Night Football record.  He's 2-9 in those games (his lone two wins both coming against the Chicago Bears).  On top of all of that Brett Favre had (as much as it pains Packers fans) the best statistical season of his career in 2009 in Minnesota.
Kirk Cousins isn't a bad quarterback, but four seasons in Minnesota with one playoff berth doesn't come close to qualifying him as the best Vikings QB ever.
For More Wisconsin Sports News…
Follow me on Twitter at @mcquadewarnold and follow us @WiSportsHeroics for more great content. To read more of our articles and keep up to date on the latest in Wisconsin sports, click here!