The Milwaukee Brewers have been on a roll in terms of making roster moves. The trade deadline came, acquiring a few more players, and then COVID-19 started to run rampant across the team. To respond to that, the crew has called up some players from Triple-A Nashville in order to fill their spots on the roster.
As they start to be reinstated from the COVID IL or just from being injured, their spots on the roster become a question mark. Not everyone's spot is secure on the 40-man active roster and they could easily lose their place. One name in particular that is at risk of losing their roster spot? Travis Shaw.
Shaw with the Crew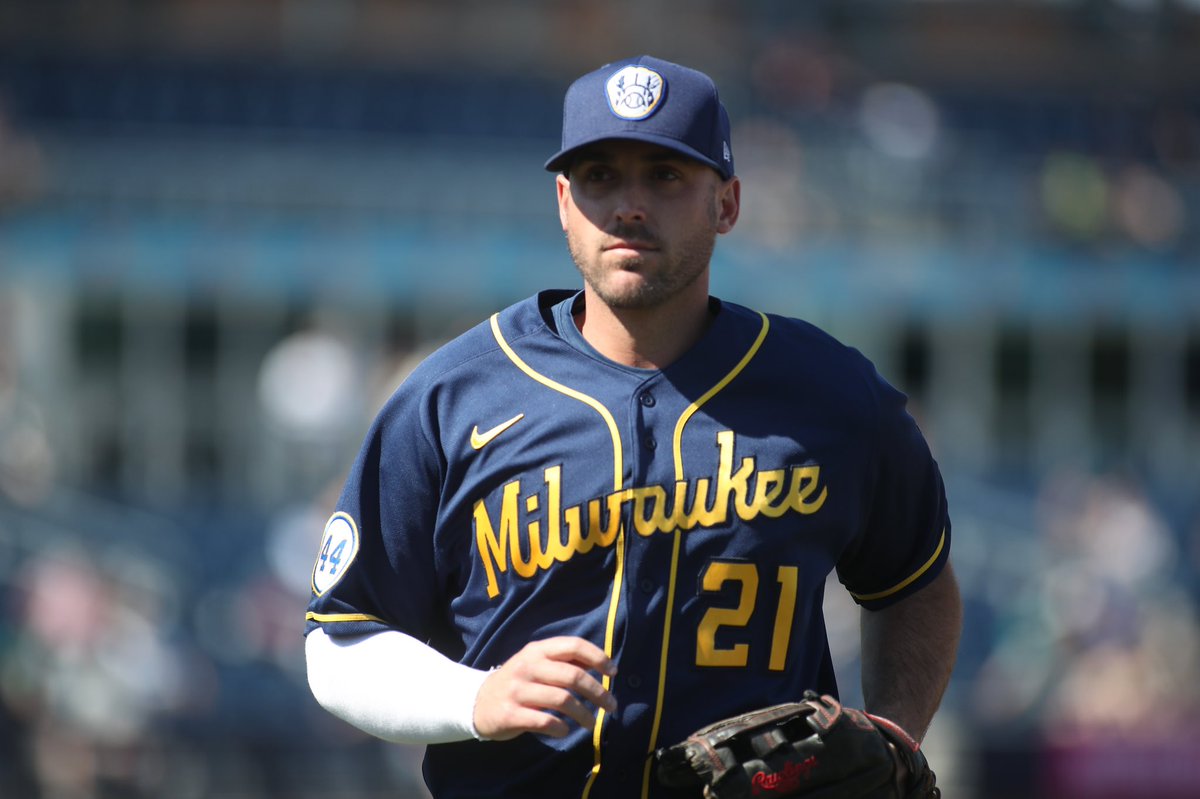 Over the last four years, Shaw has been given plenty of opportunities with the crew. While some years have proven to be successful, this year just didn't plan out to be his year. Prior to his June 10 injury, Travis Shaw was posting a .191/.279/.337/.616 slashline in just 56 games of work.
Shaw is slated to be reinstated from the injury list any time now and is completing a rehab assignment with the Nashville Sounds. He's been crushing it in Nashville; Through the 11 games he's played, he's posted a .273/.415/.485 slashline with two home runs and eight driven in.
However, even though Shaw may be having a great time in Nashville, upon returning to Milwaukee, an everyday spot doesn't look feasible for the third baseman. There have been other players on the active roster that have stepped up and played a huge role in the Brewers' success while Shaw has been down.
Welcome to Milwaukee, Eduardo Escobar!
On July 28, the Brewers acquired all-star Eduardo Escobar from the Arizona Diamondbacks in exchange for OF Cooper Hummel and INF Alberto Ciprian. Bringing in Escobar is what the Brewers really needed to keep their first place spot secured.
All-Star INF Eduardo Escobar has been acquired from Arizona in exchange for OF Cooper Hummel and INF Alberto Ciprian. pic.twitter.com/qbSROeGhi0

— Milwaukee Brewers (@Brewers) July 28, 2021
At the time of his acquisition, Escobar was hitting .480 with 22 home runs (leading the NL), and was really the offensive force for the now 36-80 D-Backs. In just 13 games with the crew, he's hitting .346/.404/.596/1.000 with two home runs and seven batted in. Escobar is a switch hitter and he hits fairly well on both sides of the plate, which is something the Brewers really needed. Prior to signing with the Brewers, he had played every position except for first base. But, the crew made a platoon situation out of him and Rowdy Tellez (Toronto); And Escobar was seeing himself playing first base.
Having Escobar as that switch hitter has really helped the power with the team and really has been the upgrade for the crew since Shaw went on the IL.
Escobar has been a tremendous help to the team, but Luis Urias has been shining this season at 3B as well.
Urias is posting a .249/.342/.453 slashline with an OPS of .796, 16 homers, and 55 driven in. In comparison to last season, it's a drastic change for Urias. Since acquiring Escobar, Urias has moved back into his utility role that he initially picked up when the crew acquired Willy Adames.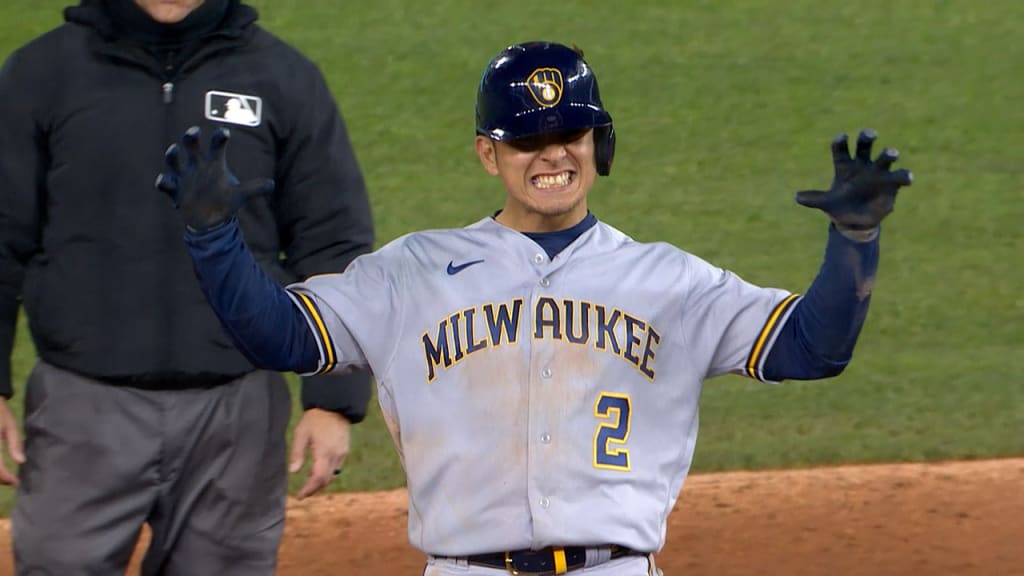 Final Thoughts…
As of right now, it's still unsure when Shaw will return. The Brewers are continuing to make that run to the postseason with or without him and are doing impressive. It wouldn't come to a surprise if Shaw would be designated for assignment upon reinstatement. He wasn't a player that was consistently hitting the ball and bringing power to the team, anyways. As stated before, he could be a bench player. However, the numbers he's put up this season just don't really make people confident in him. The team is on a hot run. They don't need the inconsistency to hold them back.
All stats courtesy of Baseball Reference 
For More…
Follow me on Twitter at @sarahspooon and follow us at @WiSportsHeroics! For all things Wisconsin sports, click here!