The looming contract of Corbin Burnes has been sitting over each Brewers move. Undoubtedly, he will receive an incredulous contract after his shutdown performance for nearly three seasons now. The money will be shelled out, and the question remaining is whether or not it will be the Brewers doing so.
The short-term problems the Brewers are dealing with involve the financial aspect of the sport. Spending bundles of cash this off-season to make a push could result in a small amount left over to pay numerous players. However, the Brewers can effectively assist their pitching and financial worries through the acquisition of two solid arms in 2022.
The Diamond Hidden in Colorado 
While free agency is perhaps the largest aspect of the off-season, trades have found their place. Hunter Renfroe and Adam Frazier found new homes last off-season, along with Jacob Stallings. It is not unusual to bypass the monotony of negotiating contracts. The Brewers could acquire a great, reemerging arm from the Colorado Rockies under similar circumstances.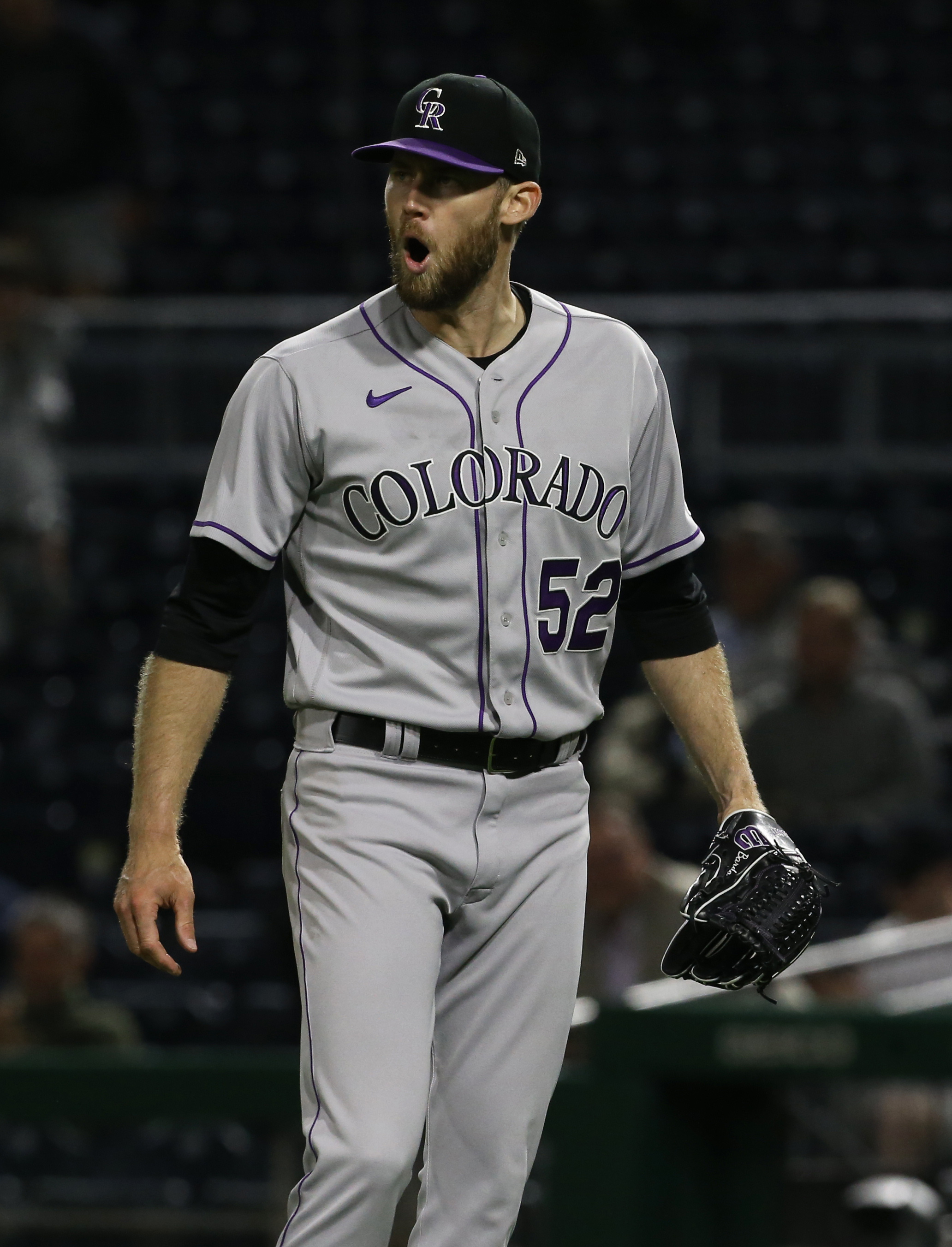 The Rockies finished with an abysmal 68-94 record and only managed to win 27 road games. It was certainly a year to forget for the fans and players, except Daniel Bard. The Rockies made big moves like the acquisition of Kris Bryant and Randal Grichuk. With Bryant barely playing and Grichuk recording an NL-worst 0.19 BB/K%, the offense didn't have the same bite. Bard served as the closer for the Rockies and posted a 1.79 ERA this season across 60.1 innings pitched and he converted 34 saves.
It seems odd that a pitcher could post such impressive stats for a bad team. Bard saved half of the Rockies' wins this year and now finds himself under contract until 2025. He will be 39 years old before seeing the free agency market again. However, given his $9.5 million salary, there will surely be multiple teams interested. If money and buying power is the issue, Bard could be a proven budget option and likely won't attract too high of a price. The Rockies have significant worries outside of Bard and hanging onto him for the right price won't provide any sort of benefit.
Former Rival Turned Teammate? 
From 2012-2016, Jose Quintana was one of the more effective pitchers in the MLB. Logging an average ERA of 3.48 during that time, Quintana saw a change of scenery in 2017 and hasn't managed to replicate his old self. Injuries have caused a major loss of innings over the last couple of years, which is why his ERA has risen quite a bit.
Realistically, Quintana has proven that he can still perform like the same pitcher he was. His issues aren't mechanical and his pitches have worked as well. Quintana is being batted around physically, and 2022 marks the first year he surpassed 100 innings pitched since he did so in 2019. He has consistently floated around a 1.3 WHIP, which is great considering the league average is 1.297 in 2021. At nearly 34 years old, Quintana is set to be a free agent after multiple trades.
Finishing the year out with an ERA of 2.93, the versatile pitcher could provide both depth to the Brewers as well as experience. He managed to pitch for both the Cardinals and Pirates this season on a one-year contract. With experience coming out of the bullpen in a long relief role and as a seasoned starter, Quintana will be an asset teams can acquire at a value price.
Can the Brewers Make a Move? 
To get either player the Brewers will need to be comfortable with bidding. The age and consistency of both players may shy away some bidders but for relatively low-cost deals each pitcher could become a Brewer. Ultimately, one can hope for their team to acquire players for a small amount but in practice, it may not happen. With multiple suitors heading each player's way, the Brewers will need to act fast if they wish to add either player.
For more:
Follow us @WiSportsHeroics for more great content. To read more of our articles and keep up to date on the latest in Wisconsin sports, click here!