Just when it seems like the College Football transfer portal died down, it is right back up. The Badgers have unique ties to multiple portal-bound players who still need to find homes for 2023. Between the newest additions to the staff and the transfers that the Badgers have had thus far, every player on the Badgers' watch list hasn't been spoken to yet.
The Badgers are still in the process of piecing together a staff and designing a team that fits their mold. For example, Gino Guidugli offered tight end Cane Berrong before fully joining the staff due to his interest in the player. Each coach most likely has a shortlist of transfers the team would love to bring in. Surprisingly, two of the most talented players remaining in the portal have long existing ties to the Wisconsin Badgers.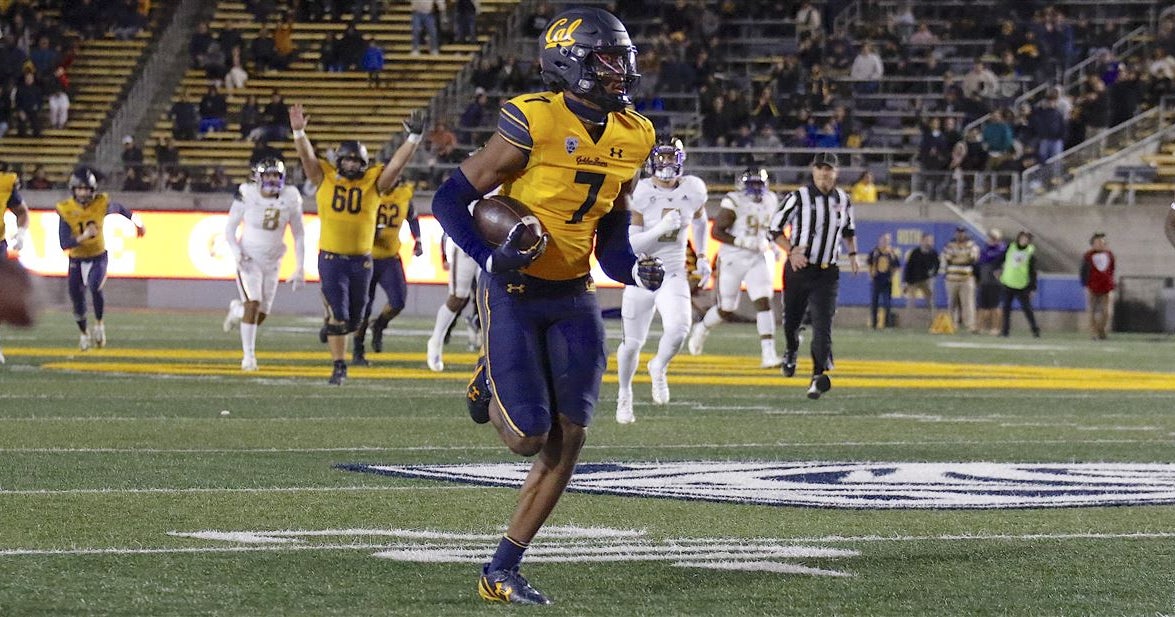 The redshirt Freshman J.Michael Sturdivant has been all about the portal since officially entering last week. During his redshirt Freshman season in 2022, Sturdivant recorded 65 receptions for 755 yards as well as seven touchdowns. What is most impressive is his ability to pull away from his receivers, as Sturdivant averages 11.7 yards per reception. His first cut and catching abilities create the worst nightmare for a defensive back.
In 2019 when Sturdivant was a senior in high school, both the Wisconsin Badgers and Cincinnati Bearcats offered the receiver scholarships. Each school represented the first batch of major offers he received as a four-star recruit. Coach Paul Chryst was responsible for offering Sturdivant originally, however Luke Fickell also offered the receiver a scholarship during his time as the coach of the Bearcats. While their relationship doesn't seem to be anything significant, Sturdivant could find a home among familiar faces with the Badgers.
Despite limited playing time in 2022, DeMario Tolan proved that he has the eyes and the mind to play. LSU had a rather up and down year in 2022, but benefited from Harold Perkins Jr and his monster campaign defensively. Coming in at six foot, two inches and 220 pounds, Tolan is a brick wall when it comes to run-stopping ability. Tolan has the eyes to look up and down field to find the next possible play, which he proved against Ole Miss last season. Tolan only managed to record nine tackles on the year, but hopes to revive his career elsewhere.
The connections between the Badgers' staff and Tolan are mighty. Tolan was offered by 37 programs in total, but three key programs are Wisconsin, Cincinnati, and Minnesota. The Luke Fickell and Paul Haynes combination can work wonders for the Badgers, and it already has resulted in more connections. Tolan has been recruited by three different staff members, who are all coaching together now. There are certainly too many moving parts to understand who is connected to which staffer, but the new hires and transfers have created a wider recruiting range.
Tolan would be a massive pickup on defense for the Badgers. He will still have three years of eligibility left, which gives him enough time to grow into the developing scheme. Tolan only received one chance to prove himself last year, but receiving another chance with the Badgers could prove key in his development.
For more:
Follow us @WiSportsHeroics for more great content. To read more of our articles and keep up to date on the latest in Wisconsin sports, click here!