The Milwaukee Brewers won the second game of their three-game series against the Pittsburgh Pirates.  After losing the opening game 6-1, Brett Anderson and the offense bounced back for a convincing 7-1 victory.  Today, the Brewers will turn to Freddy Peralta to help them win their fourth series in a row.  What is significant about their series wins so far is that they have all come against NL Central opponents.  The Crew currently sits at second in the division, just one game behind the Reds.
Brewers' Starting Pitcher: Freddy Peralta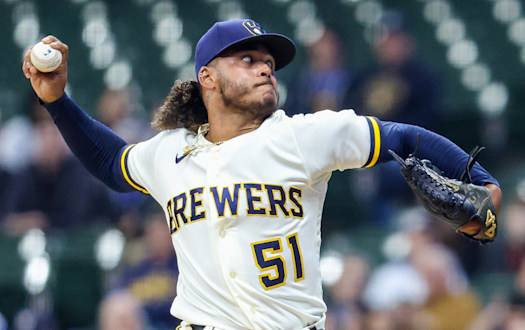 Freddy Peralta is one of the most exciting pitchers to watch, not just on the Brewers but in all of baseball.  Known as "Fastball Freddy," Peralta has added a nasty slider that has helped him reclaim a spot in the starting rotation this year.  He had spent last season as a member of the Brewers' bullpen.
Peralta is currently 2-0 with a 0.69 ERA.  He also leads all of baseball with a 16.6 strikeouts per nine innings ratio.  The Pirates have a few players who have hit Peralta well in the past, but none have taken him out of the park yet.  Kevin Newman, in particular, has a .600 average against the Brewers' righting in five at bats.  He also has knocked in five runs against him.
[pickup_prop id="6161″]
It should be noted that these Pirates have not faced Peralta since his improved slider became a factor.  The Pirates' offense is struggling overall, and Peralta should be able to have another solid outing.
Pirates' Starting Pitcher: Chad Kuhl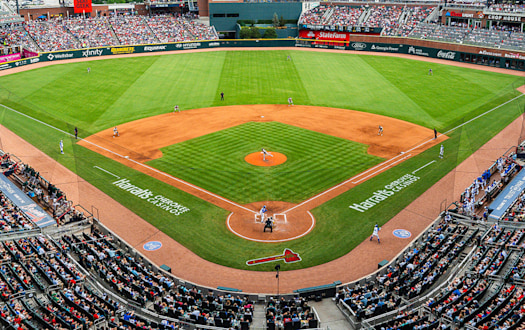 Chad Kuhl is off to a horrendous start this season.  He is currently 0-1 with a 6.75 ERA.  In each of his first two starts, it was the first inning that limited his effectiveness.  In his first start of the season, he allowed five runs in the first inning against the Reds.  In his next start, against the Padres, he allowed two runs and threw 37 pitches in the first inning.
A couple of Brewers' players have had success against Kuhl in the past.  Both Manny Pina and Travis Shaw are hitting .333 against him in nine at bats a piece.  Jace Pederson has a hit against him in three at bats, and Avisail Gracia had a hit off of him the only time that he faced him.
Brewers' Starting Lineup
The Brewers will go for a fourth consecutive series victory with this lineup against Chad Kuhl and the Pirates. pic.twitter.com/tIQCrMpd5h

— Adam McCalvy (@AdamMcCalvy) April 18, 2021
Pirates' Starting Lineup
Afternoon baseball

Find today's game on AT&T's PIT2:https://t.co/PKk86SJSlO pic.twitter.com/PWh5wMPpyc

— Pittsburgh Pirates (@Pirates) April 18, 2021
For More Great Wisconsin Sports Content
Follow me on Twitter at @theotherAdams14 and follow us @WiscoHeroics1 for more great content. Check out our merch page here and use promo code Wisco at check out for $1 off! To read more of our articles and keep up to date on the latest in Wisconsin sports, click here!