There is no debate that Aaron Rodgers and Tom Brady are two of the best to ever play the quarterback position.  The biggest difference between them?  The amount of championships.  Granted that is a major difference, championships are a team sport.  THAT, however, is a different argument for a different day.  The mutual respect between these two goes beyond just the football field.  Multiple years in a row now these two have participated in "The Match."  A celebrity golf tournament each year that features some of the best of best celebrity golfers.  As both teams gear up for week three, Tom Brady shared his thoughts on Aaron Rodgers.
Tom Brady Sounds Off On Aaron Rodgers: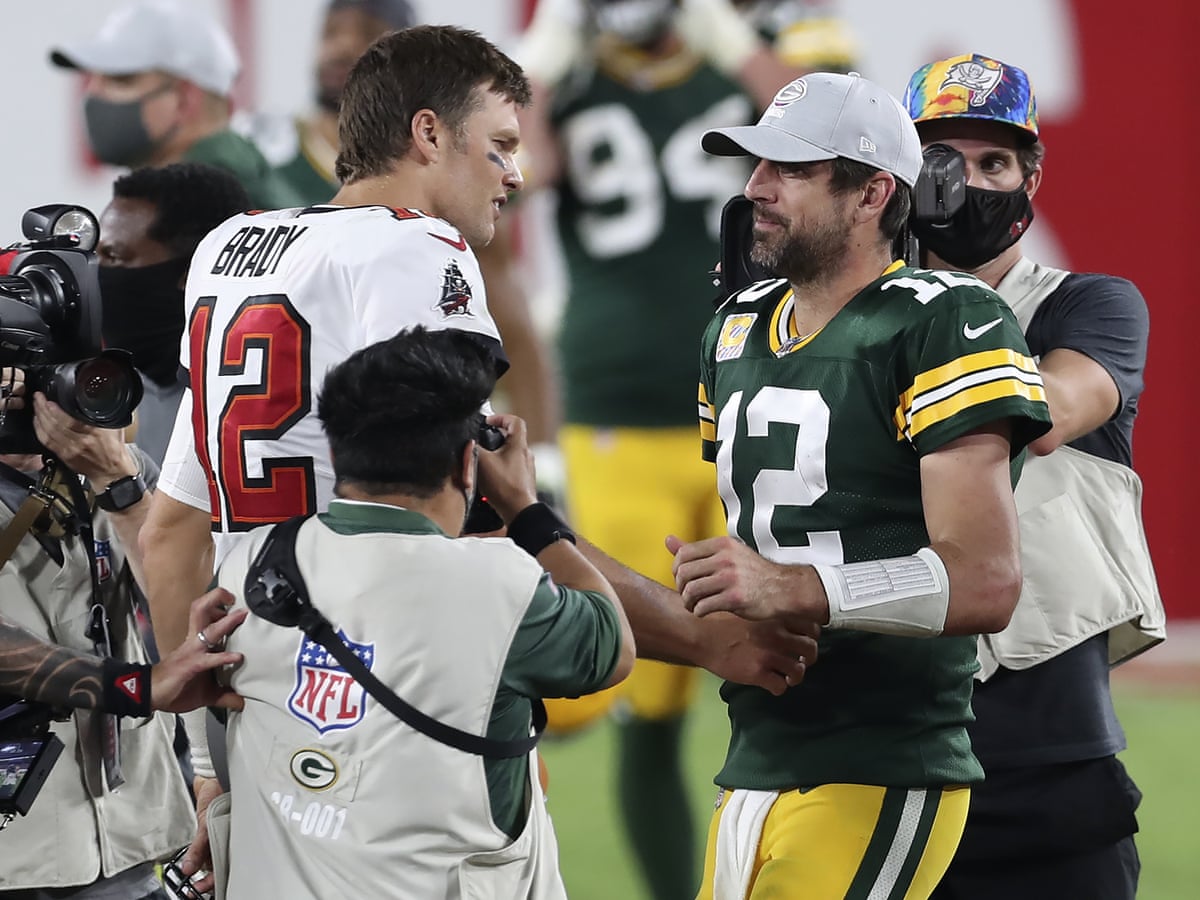 "He's an amazing player. Has been for a long time," Brady said in his Thursday press conference. "I love watching him play and he's from California, too, so I feel like we always have a little bit of a connection. He's an older guy now. He's been a great player in the same place for a long time, so there definitely are some challenges with that. But he's navigated them pretty well.

"And he's done a great job, leads the team, and they've won a lot of games since he's been there. I knew Brett [Favre] pretty well — those two guys are two pretty great quarterbacks for a long period of time in one place."
Aaron Rodgers has played a total of eight games in his career in the state of Florida.  He's gone 3-5 in those games.  By the end of this year he could be 5-5 if he wins in Tampa Bay and in Miami.  However, since the start of the 2020 season, Rodgers is 0-2 in Florida.  He's thrown four interceptions in those two games, which is insane when you consider that he's only thrown six interception in the 30 games he's played outside of Florida.
For those of you who are good at math, that's two interceptions per game in Florida and 0.2 when playing literally anywhere else. He is throwing interceptions at a 10 times higher rate in Florida than he does at any other time.  Specifically vs Brady, Rodgers has a 1-3 overall record.  His lone win coming at Lambeau Field when he hit Jordy for the beautiful crosser in 2014:
Darrelle Revis never stood a chance against Jordy Nelson… pic.twitter.com/eCldEMdBih

— Eli Berkovits (@BookOfEli_NFL) July 19, 2022
Here is to hoping there is a similar result in Tampa Bay for week three.
For More Wisconsin Sports:
Follow me on Twitter at @mcquadewarnold, follow us @WiSportsHeroics, and listen to our Podcast, The Cheese Dads NOW with Legendary DT Gilbert Brown!  To read more of our articles and keep up to date on the latest in ALL of Wisconsin sports, click here!