Tom Brady has accomplished everything an NFL quarterback could possibly dream of. He has multiple MVP awards, and seven Super Bowl victories, and you'll see his name at the top of just about every all-time passing list. You may also see his name at the top of the QB depth chart for a different team in 2023. Oddsmakers did their best to predict where the 45-year-old will end up next season.
Tom Brady's Future In Question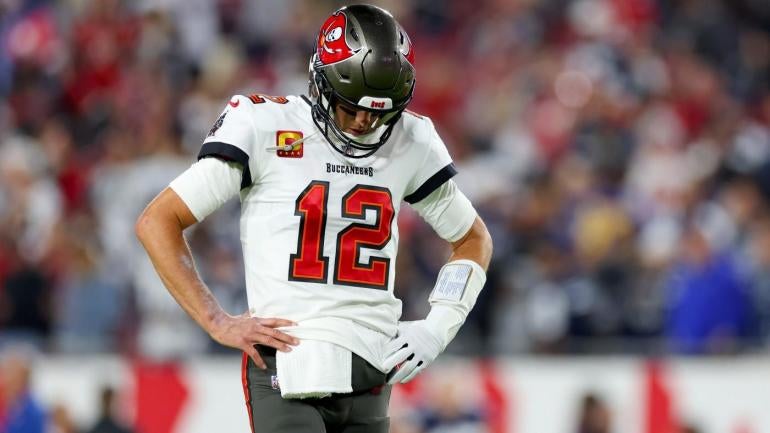 The Buccaneers' season came to an end during the Wild Card round of the playoffs as they fell to the Cowboys 31-14. Brady's passing numbers didn't look horrible on the surface as he threw for 351 yards, two touchdowns, and an interception. However, his 351 yards came on 66 attempts, piling up numbers while the game was all but over. Brady's interception came at a costly time. Early in the second quarter, as the Bucs trailed 6-0, Brady threw his first red-zone pick as a Buccaneer. Dallas scored on their ensuing drive and never looked back.
Brady experienced his first losing record in his career as a starter in 2022, going 8-9 in the regular season. Tampa Bay also finished the season 25th in the league in scoring at 18.2 PPG, the lowest in Brady's career.
Is Father Time finally catching up to the once ageless QB? Maybe. Brady sounded like he might be done with the Bucs while addressing the media.
"I love this organization," he told the media. "It's a great place to be. Thank you everybody for welcoming me. Just very grateful for the respect, and I hope I gave it back to you guys."
Just because Brady might be done with the Buccaneers, doesn't mean he's hanging up his cleats for good.
Tom Brady 2023 Team Odds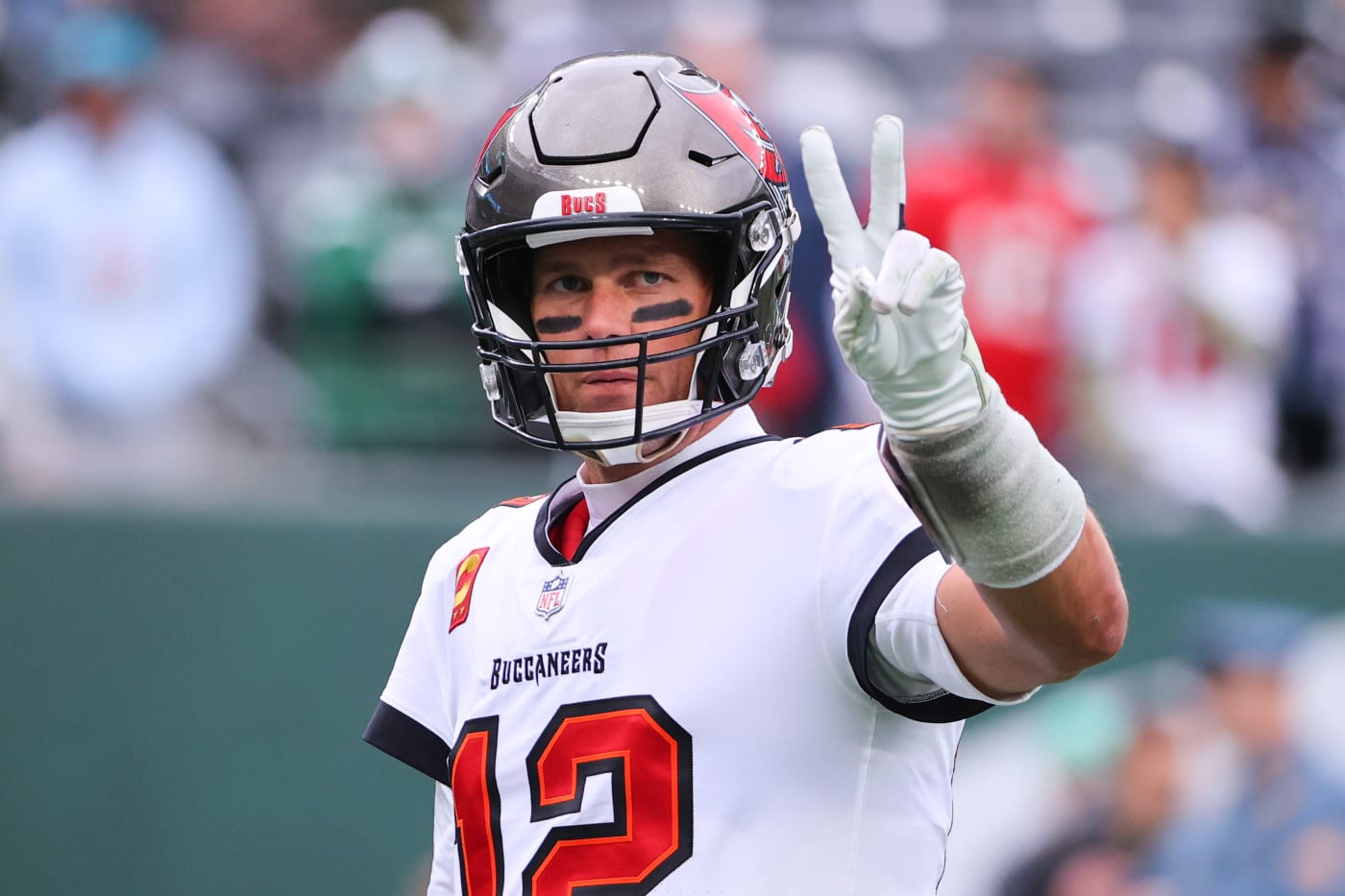 If the Buccaneers aren't in Tom Brady's future, where could he end up in 2023? Sports Line released their list of the most likely landing spots for the 23-year veteran…if he doesn't retire.
Raiders +250
Buccaneers +300
Jets +400
49ers +500
Titans +700
Patriots +900
Dolphins +1000
Colts +1100
Ravens +1200
Las Vegas Raiders
After the departure of Derek Carr, the Raiders are listed as the favorite to land Tom Brady. There would be weapons for him to work with, like Davante Adams, Darren Waller, and Josh Jacobs if he re-signs. However, the Raiders may be looking to the draft to find their next QB.
New York Jets
The New York Jets have been labeled as a team that is a quarterback away from being a legitimate Super Bowl contender. Could Brady join his long-time division rival and lead them to the promised land for the first time since 1969?
San Francisco 49ers
The 49ers seem unlikely, although Brady would relish the opportunity to play for his hometown team. San Francisco is doing fine with seventh-round rookie Brock Purdy, and they still have Trey Lance under contract.
Tennessee Titans
The Titans could be in the market for a new quarterback if they part ways with Ryan Tannehill. Malik Willis doesn't seem ready to take the reins of Tennessee's offense quite yet. Head coach Mike Vrabel was Brady's teammate in New England from 2001-2008, but is that enough to lure him?
Miami Dolphins
Brady has been pursued by the Dolphins in the past, even going against NFL tampering rules at one point. Adam Schefter reported that Tua Tagovailoa is expected to be the Dolphins' starter in 2023, but will concussion concerns affect Miami's decision moving forward?
New England Patriots
Tom Brady in New England? Sounds familiar, but there are more attractive options for him. What a storybook ending it would be if Brady returned to the Patriots and won his eighth Super Bowl title. He'd have to retire then, right?
Baltimore Ravens
There have been rumors that the Ravens may tag-and-trade Lamar Jackson in the offseason. This is a long shot, but it would be shocking to see Tom Brady in a Ravens uniform. Imagine how different Baltimore's offense would look with Tom Brady under center.
For More Wisconsin Sports News:
Follow me on Twitter at @alex_ratliff and follow us @WiSportsHeroics for more great content. To read more of our articles and keep up to date on the latest in Wisconsin sports, click here!