For many years, the tight end position was non existent for the Packers. Since Jermichael Finley, it is becoming a huge strength for them. The tight end spot is clearly becoming a bright spot on the offense something they lacked for years. It has gotten better for the Packers because of the players they have and developed recently. Here are the players making the tight end position better for them.
Robert Tonyan  
Robert Tonyan had a breakout season in 2020. He was certainly a big part of why the Packers were the best scoring offense in the NFL. He tied for first in touchdowns for all tight ends with only Travis Kelce. Tonyan was a huge surprise for the Packers, especially when people thought he was just a depth guy. He came on the scene in a huge way for the Packers in 2020. He can run routes and has proven to be a huge red zone threat for the Packers. Tonyan will be back in 2021 for the Packers. If he can continue his success he is gonna be due for a long term contract with the Packers.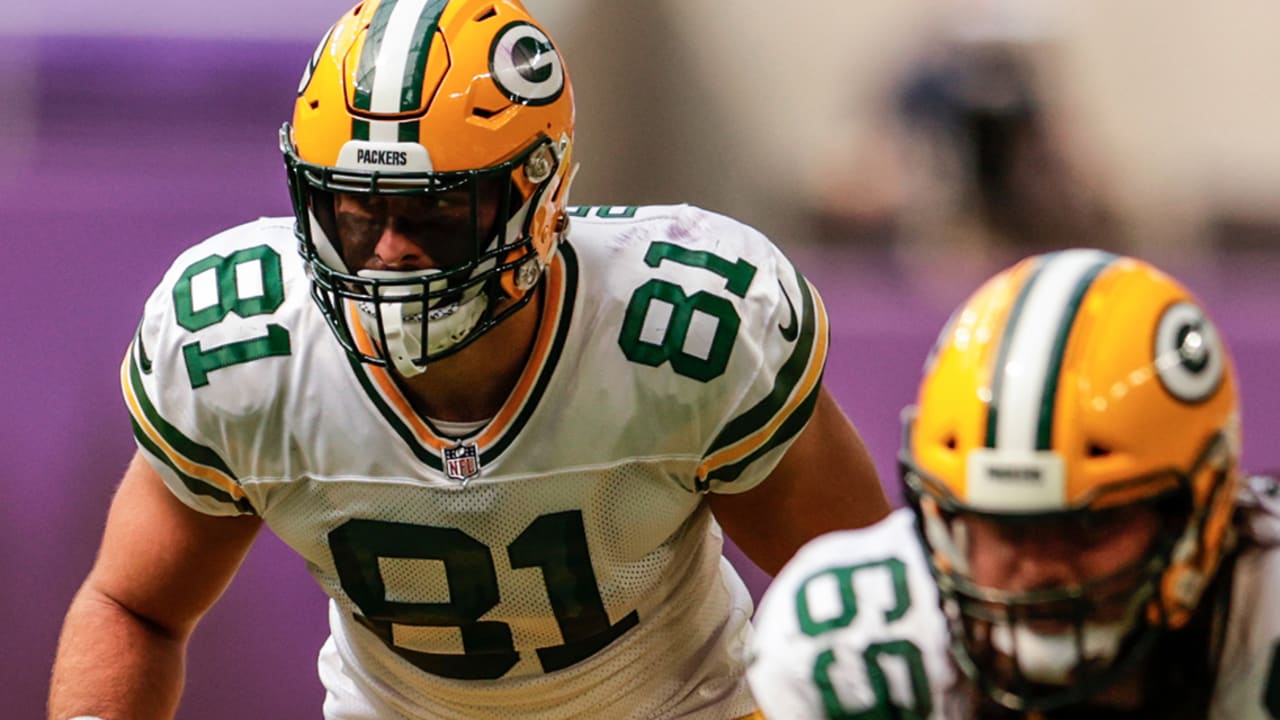 Josiah Deguara
A player to watch in 2021 for the Packers is Josiah Deguara. He is considered to be the H-back that Matt LaFleur loves to use in this offense. He showed lots of flashes in his limited snaps in 2020. In Week 1 against the Minnesota Vikings, he had a nice catch for twenty yards and had some key blocks. He almost beat pro bowl linebacker Eric Kendricks on a wheel route, but was broken up. He showed lots of flashed, although his season ended early with a torn ACL. Tonyan should be back ready to go in 2021. If he can take that next step, the offense will open up even more.

Jace Sternbeger 
Jace Sternberger has had a slow start to his NFL career and he needs to be better. His time with the Packers may be coming to an end soon if he doesn't step up. Jace, of course, has the ability to become a weapon in the offense. However ,he has been hit with COVID, injuries, and has had bad performances. Furthermore, he was inactive down the stretch and as a third round pick not a good look. The tight end room is big this year so Jace has no room for errors. In his third year, if he doesn't take that next step his time with the Packers can end real quickly. Jace Sternberger hopefully is motivated as he is in a crucial year.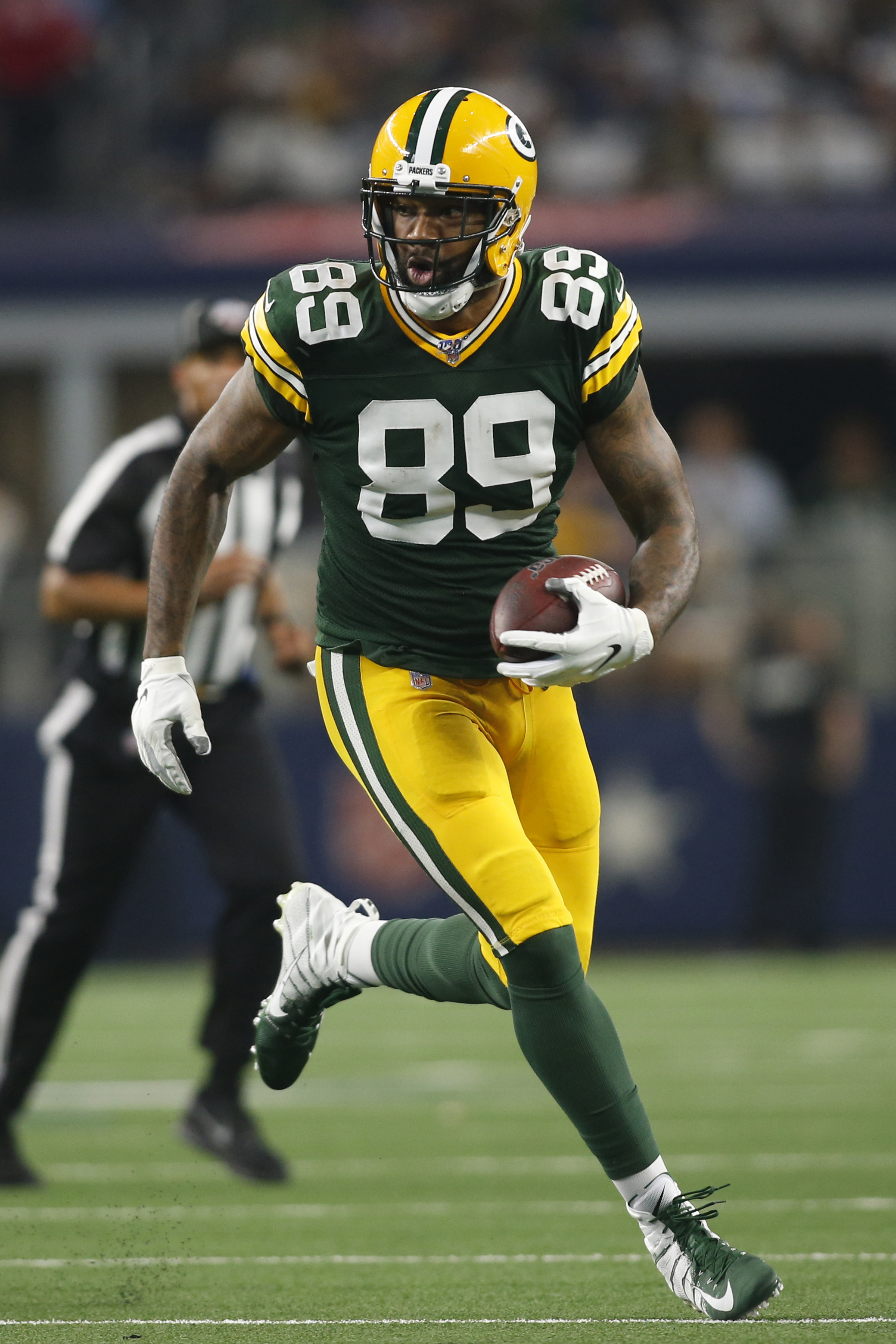 Mercedes Lewis
Mercedes Lewis was one of the biggest leaders on the Packers. He is arguably the best blocking tight end in the NFL. Lewis also does the dirty work for the Packers in the run game and it sometimes goes unnoticed. In Week 17 of the 2020 season on the goal line, he blocked pro bowl pass rusher Khalil Mack on a running play opening up a hole for Aaron Jones. Plays like that makes Lewis a important piece to the Packers offense. Lewis is a good veteran leader in the tight end room as well. For these reasons, he was brought back for two more years with the Packers. This was clearly a good move for the Packers to bring him back keeping that good locker room presence to the team. Also, this will for sure make Aaron Rodgers happy.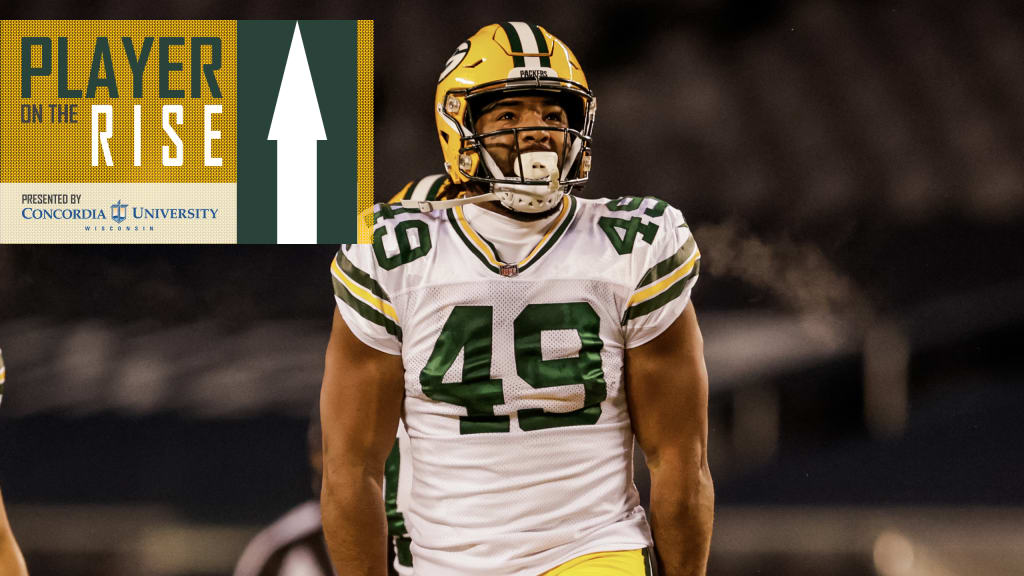 Dominique Dafney
One of the most surprising players on the Packers in 2020 was Dominique Dafney. He was a undrafted rookie who was brought in late to the Packers practice squad. Due to injuries to the tight end position, he was called up and he delivered. He was a good blocker in run game and was pretty good in the pass game as well. Dafney was at times slippery and got behind defenses. He also played the H-back role like Josiah Deguara and did fairly well. As of right now he is back for the Packers, but who knows if he makes the roster. He will make it hard for the Packers to cut him if he keeps improving. He certainly make this tight end group real interesting in 2021.
In Conclusion: Follow me @CarlosS29143608 and follow us @Wiscoheroics1 for more great content. Checkout our new merch page. Use the promo code WISCO at the checkout for 1$ off! For more articles and to keep up on all of your favorite sports Wisconsin click here!