The Milwaukee Bucks are riding a six game winning streak and stand at 12-8 on the season. Even though the season is just 25% of the way through, there are some really unbelievable numbers that exemplify the season as a whole thus far. From surprising franchise leaders to Giannis' continued dominance, check out these surprising numbers as the Bucks continue to battle for a championship repeat.
Highest Two-Point Field Goal Percentage in Bucks History- 62.1%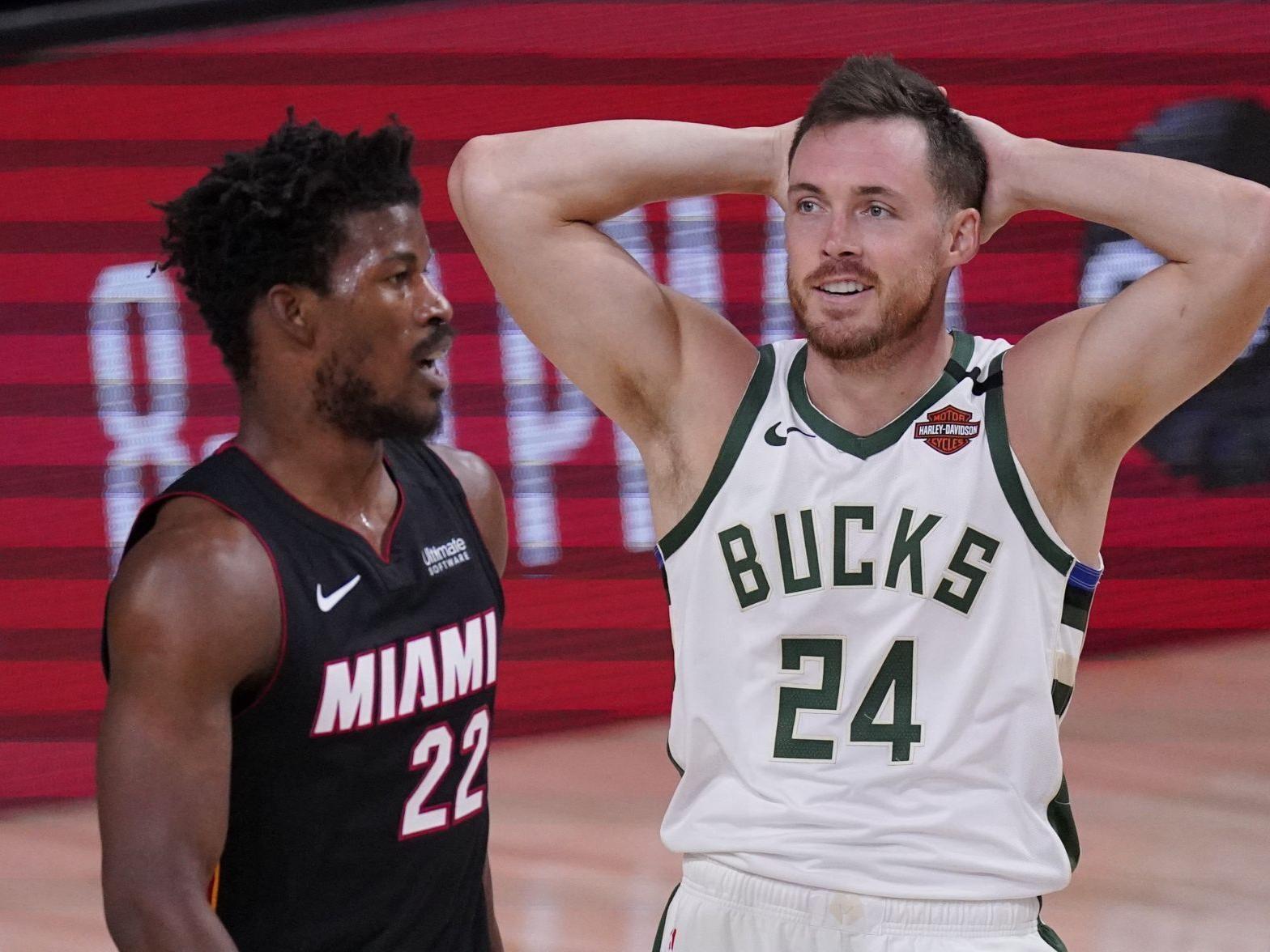 The highest two-point field goal percentage in Bucks' history is 62.1% While this is not surprising, what may be surprising is who owns that mark. It is not Kareem Abdul-Jabbar. Nor is it Giannis Antetokounmpo. It is not even a center! No, the player with the highest two-point percentage in team history is Pat Connaughton!
What also may surprising is who is number two on the list: Brook Lopez. Lopez has a two-point percentage of 59.6%, edging out Giannis who has 57.7%. Perhaps what is most surprising is the player who ranks fourth: Eric Bledsoe. The former Bucks guard shot 55.6% from two during his time with the Bucks.
Record with Jrue Holiday, Khris Middleton, and Giannis- 8-0
The Milwaukee Bucks, at 12-8, may not be getting the attention of the Nets, Suns, and Warriors. However, it is important to note that Milwaukee has only had their Big Three healthy at the same time for eight of their 20 games. Their record in those games: 8-0. Brook Lopez has not even returned yet, but the Bucks are definitely on the rise as their Big Three gets back into the swing of things.
List of Players to Rank Top-20 in Points, Rebounds, Assists, Steals, and Blocks: Giannis
Four years ago, Giannis Antetokounmpo made history by ranking in the top 20 in points, rebounds, assists, steals, and blocks. Amazingly, he was just 22 years old at the time.
Giannis is on his way to adding his name to the list again (even though his name is the only one on the list). He currently ranks third in scoring, fifth in rebounds, 18th in assists, and 7th in blocks. The only category he needs to move up in is steals. At the moment, he is 0.3 steals per game behind 20th on the list. There is plenty of season left, and he may well get there. Fans can be sure that it is not something on Giannis' mind, as he always puts the team first. However, it will be interesting for us to see if he can do it as the season goes on.
For More Great Wisconsin Sports Content
Follow me on Twitter at @theotherAdams14 and follow us @WiSportsHeroics for more great content. To read more of our articles and keep up to date on the latest in Wisconsin sports, click here!