The Green Bay Packers made 11 selections in the 2022 NFL Draft. The reactions of the Packers selections were mixed, as is the case for many teams. While the Packers hit some consensus home runs in the Draft, there were still some unanswered questions. Here we will take a deeper dive into the things that fans should love about the Packers' draft. We will also take a look at some concerns that fans had despite the high quality of the picks.
Three Things to Love about the Packers Draft
1. The Packers Took Three Wide Receivers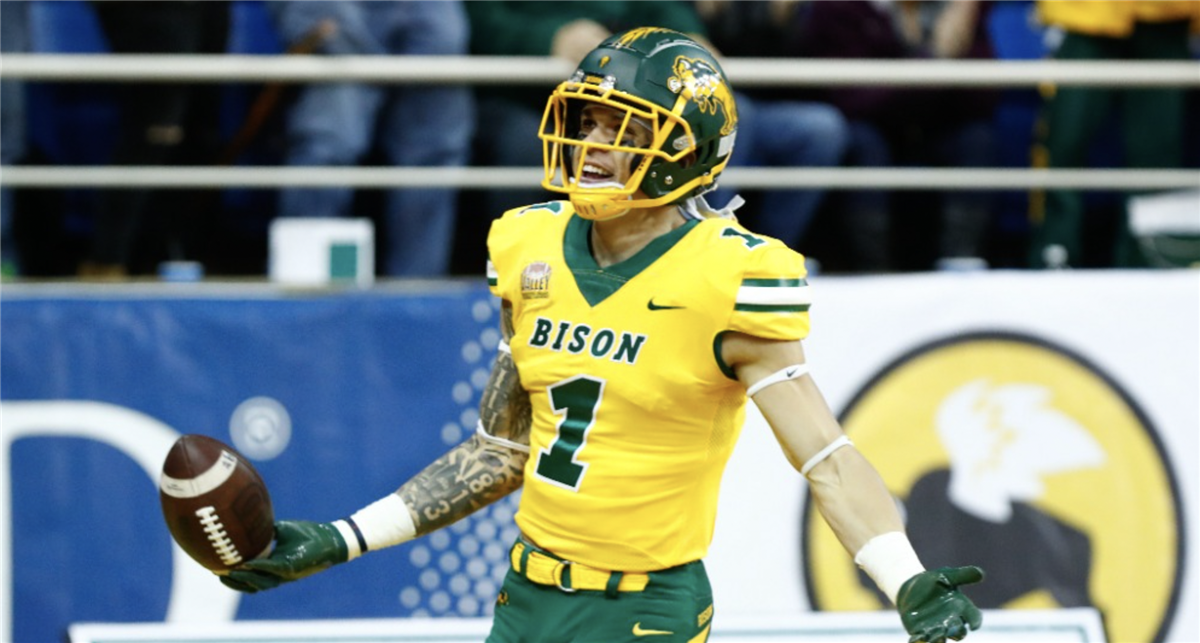 While the Green Bay Packers did not take a wide receiver in the first round, as many desired and expected, they ended up Christian Watson in the second round. In addition, Green Bay selected Romeo Doubs in the fourth round and Samouri Toure in the seventh.
Wide receiver, of course, emerged as a need after Davante Adams was traded to the Las Vegas Raiders. The problem was confounded more with Marquez Valdes-Scantling signing with the Kansas City Chiefs. Despite these departures, the Packers now have a younger core of wide receivers that are full of potential. Even Toure, a seventh round pick, is being talked about to make the team and contribute right away. No single one of them will out up Adams-like numbers. That being said, their combined efforts, along with the return of Robert Tonyan, will ensure the passing game does not miss a beat.
2. Addressing Special Teams
As has been evident over the past two and a half decades, the Green Bay Packers have had poor special teams production. With three-straight 13-win seasons, the lack of productivity on special teams has been even more of a glaring weakness. The Packers addressed the poor coaching issue by hiring former Raiders interim head coach Rich Bisaccia. They also signed punter Pat O'Donnell away from the Chicago Bears. Finally, they deviated from previous draft strategies and drafted players particularly for special teams in 2022.
In his post-draft press conference, general manager Brian Gutekunst stated that he consulted with Bisaccia on picks in the later rounds. This is a sign that times have changed at Lombardi Avenue when it comes to special teams. No longer will special teams players be leftovers from mini and training camps. It will be made up of guys who can actually hold their own in their roles.
3. Keeping Aaron Rodgers in the Loop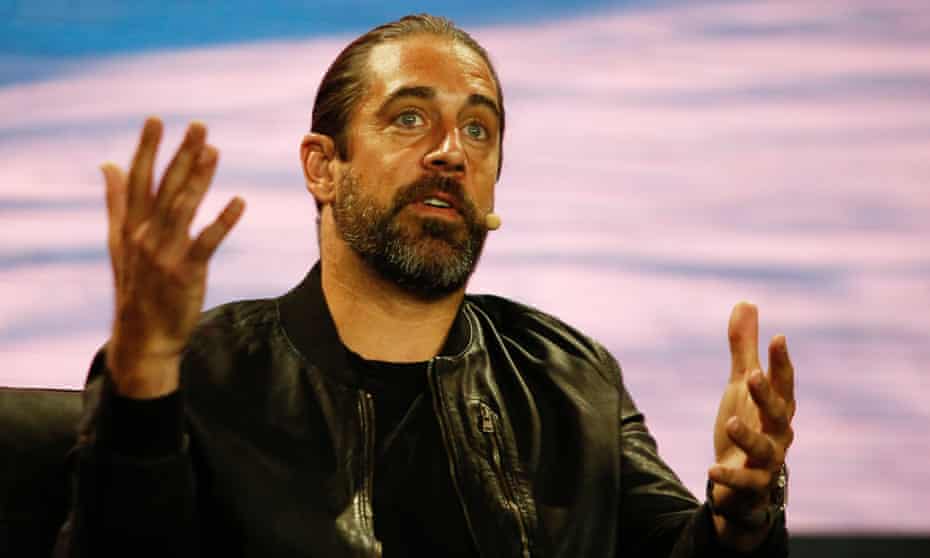 The relationship between Aaron Rodgers and the Packers front office may be an example of the greatest 180 in sports. In 2020, Rodgers (along with most Packers fans) were shocked when the Packers traded up to draft quarterback Jordan Love. Last season, ESPN's Adam Schefter dropped a Draft Day bomb that Rodgers did not want to play for the Packers anymore.
Ever since then, the Packers and Rodgers have worked on repairing their relationship, and the 2022 NFL Draft was an example of how far they have come. While many fans bemoaned the fact that Green Bay, once again, did not take a wide receiver in the first round, Rodgers stated on the Pat McAfee Show that the Packers' War Room was giving him updates. When the receivers they deemed worthy of a first round pick were all taken, Rodgers knew Green Bay would not take a wide receiver. And he was okay with that. Of course, he got his big-time wide receiver in the second round.
Three Questions about the Packers Draft
1. Green Bay Did Not Select Any Tight Ends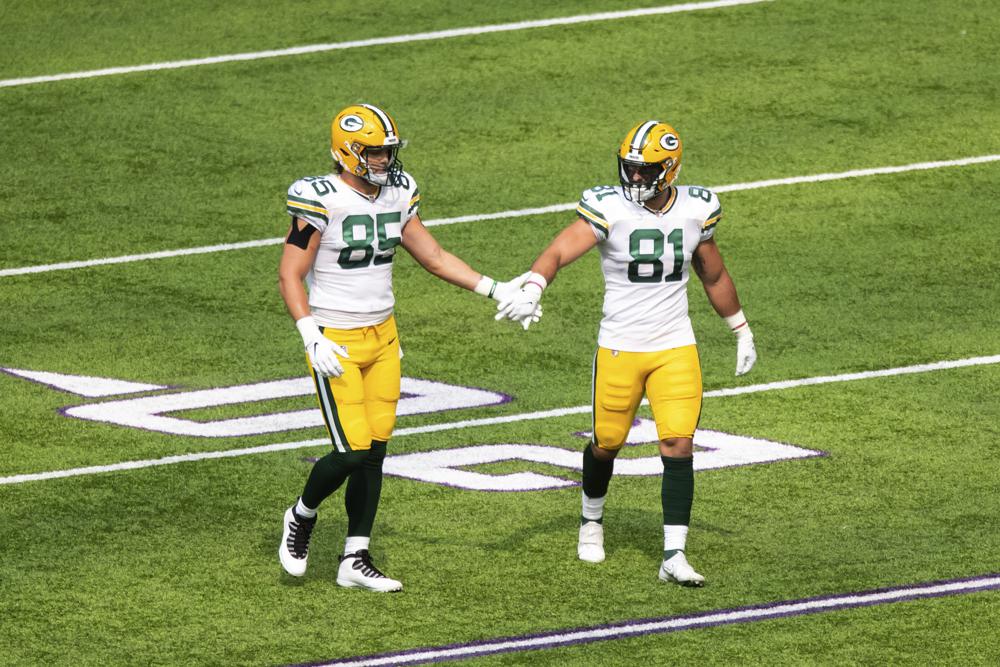 Going into the 2022 NFL Draft, it was no secret that the team had a need at tight end. However, the Packers took no tight ends at all. Rob Demovsky of ESPN offered this explanation:
Here's a reason that perhaps the Packers haven't done anything at tight end: GM Brian Gutekunst brought up Tyler Davis – a midseason addition last year – and said "I think we might have something there." Right now, it's him Deguara, Marcedes and Tonyan (coming off an ACL).

— Rob Demovsky (@RobDemovsky) April 30, 2022
Tyler Davis is entering his third season in the NFL. He was drafted in the sixth round by the Jacksonville Jaguars in 2020, but only had two balls thrown his way in eight games. The Jags released him and he started 2021 on the Indianapolis Colts' practice squad. Green Bay signed him at the end of September last season. He appeared in 14 games, catching four passes for 35 yards.
Josiah Deguara was a third round pick by the Green Bay Packers in 2020. However, he tore his ACL early in his rookie season before he could have any real impact. In 16 games in 2021, he had 25 receptions for 245 yards and two touchdowns. Marcedes Lewis, of course, is primarily and blocking tight end (and a great one at that), and is never a primary target in the passing game. Tonyan will be out until midseason as he recovers from his own torn ACL. With all the injuries and lack of production in 2021, the tight end position is certainly a huge question mark entering 2022.
2. Should the Packers Have Taken a Wide Receiver in the First Round?
As mentioned previously, many fans were upset that the Packers did not draft a wide receiver in the first round. They did, though, trade up in the second round to select Christian Watson 34th overall. Still, there were many fans who were not thrilled with the Quay Walker selection at pick 22. They were even more enraged when the Packers took another defensive player with pick 28 (Devante Wyatt).
Albert Breer, however, provides some good insight into the Packers' decision making:
So … would you feel better if the Packers took Watson at 22, rather than 34? Because clearly, at 22, he was their top receiver, right? And you do get that having guys that are ready to play is probably relevant to Rodgers, right?

Moral of the story—Don't be an idiot.

— Albert Breer (@AlbertBreer) May 3, 2022
As Breer points out, there were no wide receivers taken between pick 22 and pick 34. Unless the Packers were going to trade up, they did not miss out on any wide receivers after their first selection. At the end of the day, they got two players who can contribute on Day One on defense AND a potential wide receiver one in Christian Watson.
So, no, the Packers were right to wait until the second round.
3.  The Packers Did Not Draft Any Cornerbacks
The Green Bay Packers have, arguably, the best starting trio of cornerbacks. Jaire Alexander will be back from a shoulder in jury, Eric Stokes was amazing in his rookie year, and Rasual Douglas has signed a three-year contract. Beyond those three, though, depth is a major concern.
Kevin King is a free agent, and could be brought back. However, he has his own injury concerns and inconsistent play. That being said, there was a long stretch last season in which King was the highest graded cornerback in the NFL (per PFF). Shemar Jean-Charles was a draft pick last season, but only recorded eight tackles in 14 games.
The conclusion here is clear: if any of the Packers' top three cornerbacks suffer any kind of injury, the passing defense is going to have a major hole. Unless SJC makes a major leap or a free agent is brought in, cornerback depth remains a big question.
For More Great Wisconsin Sports Content
Follow me on Twitter at @theotherRobin19 and follow us @WiSportsHeroics for more great content. To read more of our articles and keep up to date on the latest in Wisconsin sports, click here! Also, check out our merch store for some amazing WSH merchandise!