Playing for their NCAA Tournament lives, the Wisconsin Badgers played one of their worst games of the season. They were awful in the first half and fell behind as much as 27 in the second half. While the Badgers did fight back to within four at one point, they were not able to make open shots when they needed it most. As a result, Wisconsin fell 65-57 and is eliminated from the Big Ten Tournament and likely the NCAA Tournament. Here is three takeaways from this brutal loss.
Wisconsin Was Punched In The Mouth Early And Folded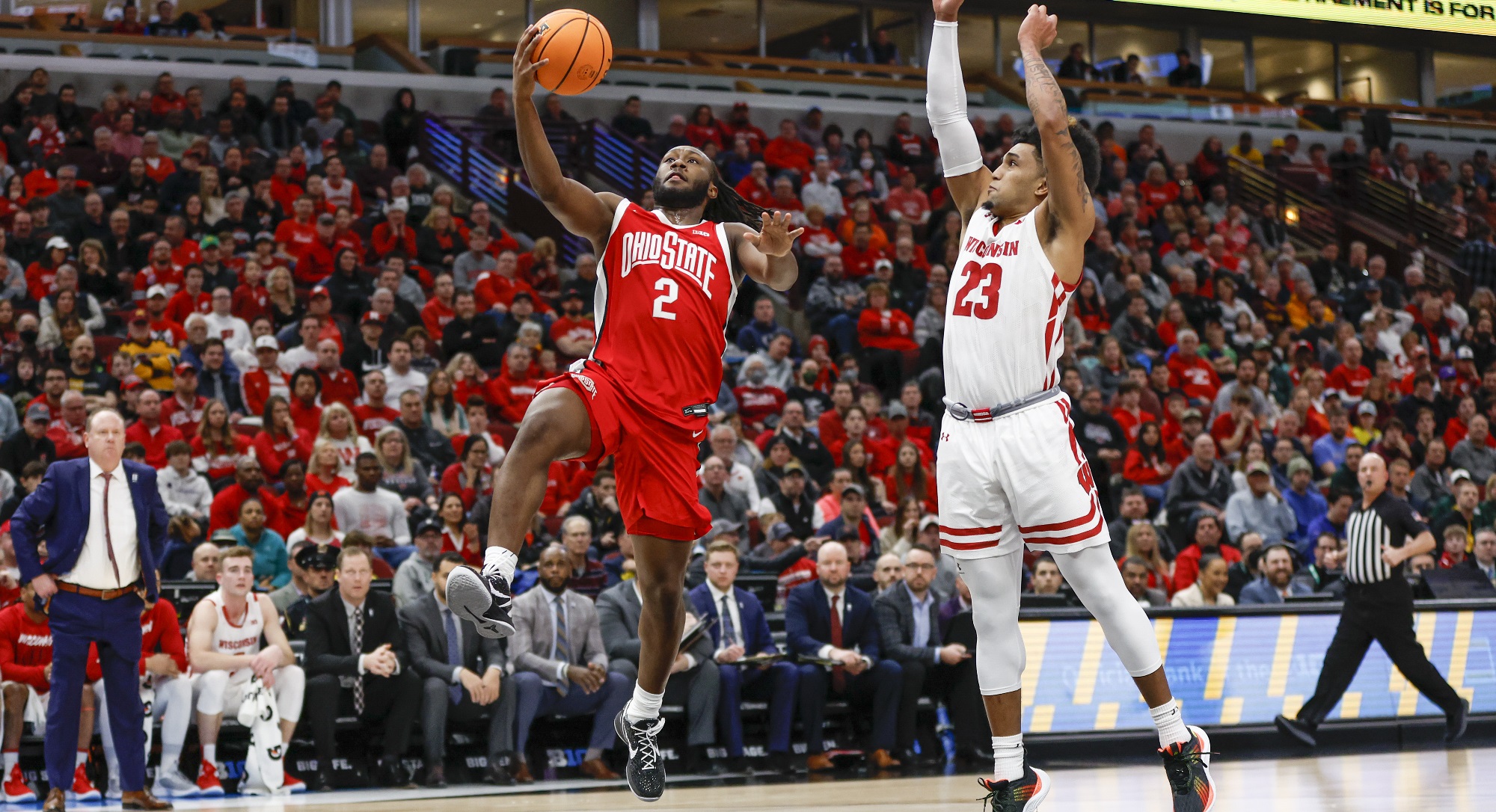 The first half was about as embarrassing as I've seen a Wisconsin Badger team play. Credit Ohio State as they came out on fire. Wisconsin did not respond and became careless with the ball, shot poorly, and showed poor body language. Nothing went right for the Badgers in the first half and they ended up trailing 36-18 at halftime.
Ohio State at one point made nine shots in a row. It was almost a perfect first half from a team that won't be in any postseason play. Wisconsin is a team that fought back all season. Tonight, they folded and it showed.  If you show some fight then that's a different story. Instead, this team felt sorry for themselves and tucked their tail into halftime. That is on coaching and players.
The Badgers Fought Back In The Second Half
I credit the Badgers for showing fight in the second half. Tyler Wahl and Jordan Davis were a huge reason behind that. Davis made the Badgers first three of the game in the second half and made plays on the defensive side. Wahl put the team on his back and he looked like the Tyler Wahl of the Battle 4 Atlantis when he was the best player on the court that whole tournament.
Moral of the story.

Don't wait until you're down 27 to start playing like your season is on the line.#Badgers

— Evan Flood (@Evan_Flood) March 9, 2023
At the same time, as Evan Flood of 247 tweeted, you can't decide to play for your lives when your first down 27 points. I thought Wisconsin would come out aggressive in the second half, but they came out lifeless the first portion of it.
Wisconsin got shots to drop and got Ohio State to become careless with the ball in the last few minutes. However, Wisconsin missed some open shots and was not great at the line at the end, two things this team has consistently struggled with.
I have given this team the benefit of the doubt all season. They always fought and were rarely out-worked. Tonight, they were out-worked and did put up much of a fight or much effort for 25 minutes of game clock. I am really disappointed in this team and how they showed up in a game they needed.
Wisconsin's NCAA Tournament Hopes Are Done
I know there is some who think Wisconsin has a shot to hear their name Sunday. While the Badgers have 11 quad one and two wins, 17-14 is not a good enough record to get in. This team did not win back to back games since January 3, lost seven of eight games in January, and let multiple games in February slip. When all of that happens, you don't deserve to be playing in the NCAA Tournament.
If Wisconsin is asked to play in the NIT, I would take that opportunity. I think a lot of readers will disagree, but this is a young team that needs to go into the summer feeling good about something. There isn't much to feel good about in this game and I would be shocked if they were not asked. If they become an NIT team, they should get a high seed. This team also needs more games and more looks at their players on the current roster.
Follow me on Twitter @DylanBuboltz and follow us @WiSportsHeroics for more great content. To read more of our articles and keep up to date on the latest in Wisconsin sports, click here! Also, check out our merch store for some amazing WSH merchandise!