The Wisconsin Badgers concluded their four game trip to France Monday. They finished the trip an impressive 4-0, defeating Nice in their last game 85-69. While the talent of the teams they played won't be what they face in the season, it was a good chance for Greg Gard to see what he had with young players and try different rotations. There were three players that stood out to me over the course of this trip.
Jordan Davis
This year could be a big year for Jordan Davis. He has a good chance to replace his brother Johnny in the starting lineup. While Jordan won't put up the offensive numbers Johnny did, he did a great job in other areas of the game. In Monday's game against Nice, Davis led the Badgers with 14 points.
Halftime in Nice@BadgerMBB has a 42-29 lead

Leading Wisconsin scoring is @jordan_davis_23 with 12 points, including a stretch where he scored three straight buckets in the 2Q

— brandon harrison (@brandonharrison) August 15, 2022
It does not appear Jahcobi Neath played much or at all on the France trip. We don't know if it's injury related. Regardless, Jordan Davis got to play a lot and should be the clear favorite to start at the three spot in the starting lineup once practice starts up again in a few months.
Connor Essegian
A lot of Badger fans are hoping Connor Essesigan can be the sharp shooter he was out of high school. It's unknown what his role will be as a freshman this season, but he played really well the last three games. In fact, Essegian had 14 points Monday as well. He also chipped in 10 points in the 78-47 win against Lyon Towers and 11 points in the second game.
I do want to note again that the competition is nothing like what the Badgers will face this season. However, it has to be encouraging to see the stats Essegian put up, especially as a young player. He has a chance to crack the rotation as a true freshman, something that doesn't happen often in the Wisconsin program.
Markus Ilver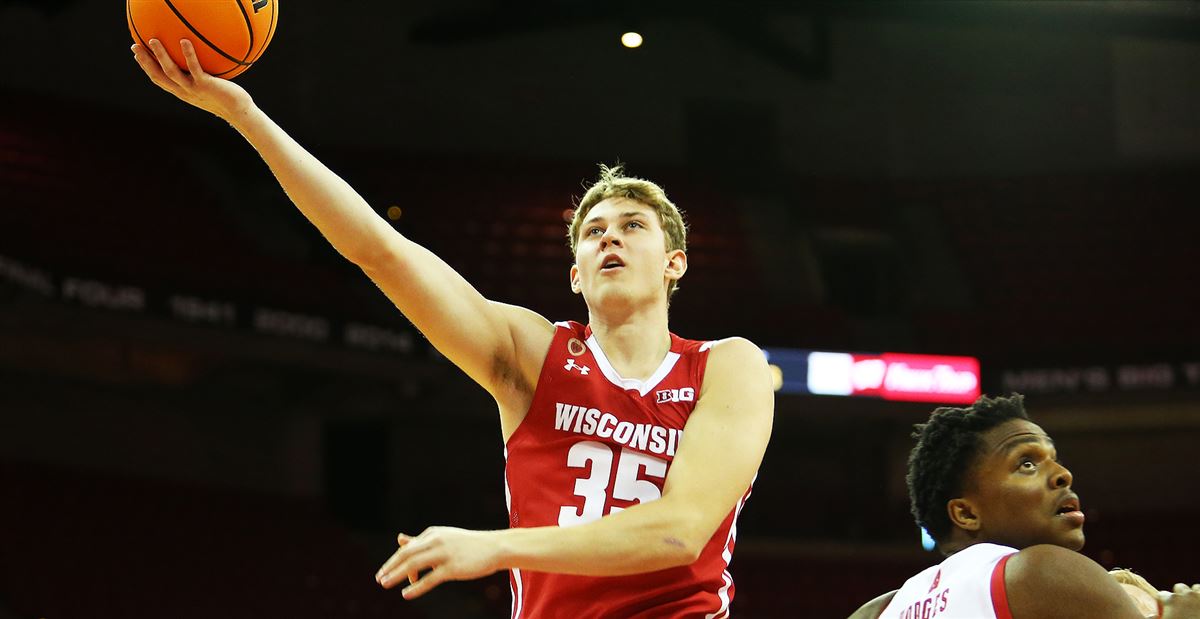 Besides Chucky Hepburn, Steven Crowl, and Tyler Wahl, I thought Markus Ilver was the most impressive player in France. He recorded 14 points against Lyon Towers and 10 points against the Paris Towers. The talk around Ilver when he came to Madison was that he had the potential to be a good shooter and had raw talent. He did not redshirt last season, however.
It was unknown if Ilver could be in the rotation this year. After his performance in France, I think he has a god shot to get playing time as the four behind Tyler Wahl.
Other Notables
I thought Isaac Lindsey had a good opening game in France well. He is known as a sharp shooter as well and scored 10 points in the first game. In one of the highlight videos I saw, he look confident in the catch and release motion and shot the ball with confidence. Greg Gard brought the walk on in against Iowa State for offensive momentum so it's obvious Gard sees his potential.
Transfers Kamari McGee and Max Klesmit were relatively quiet. In the highlight videos, it looked like McGee was a good distributor of the ball. Both are established players so I am not worried about their spots in the rotation. Klesmit joined Hepburn, Davis, Wahl, and Crowl in the starting lineup in the opening game. While Greg Gard had multiple starting lineups, I think right now that first starting group has the best chance to be the starters when the season opens November 7.
Follow me on Twitter @DylanBuboltz and follow us @WiSportsHeroics for more great content. To read more of our articles and keep up to date on the latest in Wisconsin sports, click here! Also, check out our merch store for some amazing WSH merchandise!