By Bret Duenkel (Official BDunk)
Aaron Rodgers heading into 2020 is still considered by many as a top five Quarterback in the NFL. Last year despite throwing for over 4,000 yards, 26 Touchdowns, and only 4 interceptions some considered that a down year for Rodgers. The Packers did win 13 games last year and made the NFC Championship, but were not respected by many in the media. Rodgers and The Packers look to keep that success going in 2020. They are many reasons to believe Rodgers will have a big season this year.
Reason #1- Motivation
The Packers season ended last year in Santa Clara where they lost to San Fransisco 37-20 in the NFC Championship. That, however, is not the only thing on Aaron Rodgers mind for the next year. There is a new guy in town: QB Jordan Love (1st Round Pick 26). The Packers decided to trade up and draft love in the first round instead of taking Offensive skill position players which was a need headed into the draft. Rodgers stated on a conference call He quote: "Did not see it coming." The Packers QB scored an 89 overall in this years Madden. In addition, Rodgers and Danica Patrick ended their relationship a few weeks ago. Rodgers has many things on his mind headed into the 2020 season. James Jones Rodgers former teammate said: "He will dominate this season." All of these things seem to be reasons that will keep the man motivated.
Reason #2- Second year with Matt Lafleur
Aaron and Matt had a very good connection last year which was one of the key reasons the Packers were 13-3. Rodgers had a decent first year in Matt's system and, with him getting more experience, it should only improve his play in 2020. In week seven last year, Rodgers had a perfect passer rating with six total touchdowns. Another year in the system and Rodgers might have performances like this more often this season. Lafleur is also going into this year with more experience with not just Rodgers, but the NFL as a whole. It will be interesting to see the Rodgers and Lafleur relationship in year two.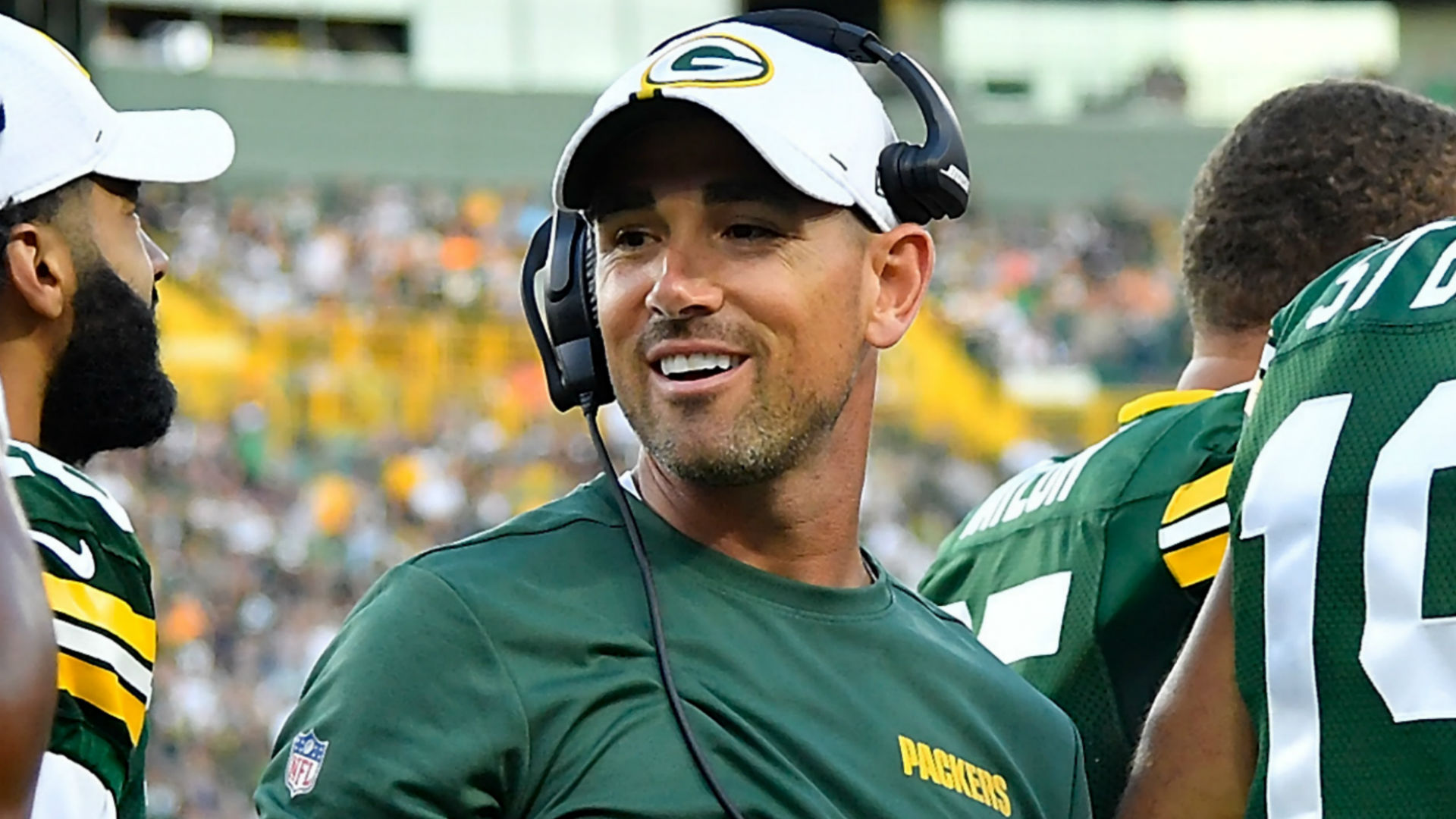 Reason #3- Davante Adams
Adams and Rodgers have a great connection on the football field. Adams has been a high volume target for the Packers since Jordy Nelson leaving Green Bay. Rodgers, in 2020, will keep looking Adams' way because the Packers only added one WR in the offseason, which could set Adams up for a career season if he can stay healthy for all 16 games. In the past four seasons (2016-2019) Adams has caught 40 touchdown passes. Adams can really establish himself as one of the best in the game with a big season this year.
Follow me on Twitter @Superski23 and follow us @WiscoHeroics1 for more great content! To read more of our articles and keep up to date on the latest in Wisconsin sports click here