The Green Bay Packers fell short of their goal of winning a Super Bowl in 2021. Part of the reason that this failure was so heartbreaking was that Randall Cobb was acquired to help the team finally get over the hump. Having been drafted in 2011, Cobb was not a part of the Packers' last Super Bowl win. After falling short so many times with Cobb on the team, 2021 was supposed to be the year "Cobby" got his ring. It did not happen.  Now his name is frequently mentioned as a possible cap casualty. However, it may be in the best interest of the team to work out a way to keep him, and not just for sentimental reasons.
Aaron Rodgers' Friendship with Randall Cobb
One of the main reasons the Green Bay Packers traded for Randall Cobb during the 2021 offseason was because of his friendship with Aaron Rodgers. After Cobb and his wife made the move back to Green Bay, they stayed with Rodgers at his home. Rodgers admitted that the Packers trading for Cobb did make him feel like he had more of a voice in the moves the organization makes. Now as Rodgers contemplates his future once again, the Packers certainly would not hurt their chances of convincing him to return if Randall Cobb is brought back. Granted, there may need to be a new contract involved. However, that can be worked out. Cobb said earlier this season that coming back to Green Bay saved him from a very dark place. His desire to be a Packer makes a reworked deal very possible.
­Randall Cobb Delivered in the Clutch
Admittedly, Randall Cobb did not put up outstanding numbers this season. Outside of a few big games, he had a pretty average season. one Additionally, it was cut short by a core muscle injury. Indeed, 28 receptions for 375 yards and five touchdowns in 12 games are not going to raise many eyebrows.
However, when taking a look at when Cobb made catches and what their results are, one can see he was one of the most clutch players on the offense this year. Of Cobb's 28 receptions, five were touchdowns and 21 ended up as first downs. In other words, 26 out 28 of his receptions either moved the chains or put points on the board. Packers quarterbacks also had a 141.6 rating when targeting Cobb. This made him one of the most reliable targets on the field. Certainly that alone is reason enough to bring him back for another year.
Amari Rodgers Needs a Mentor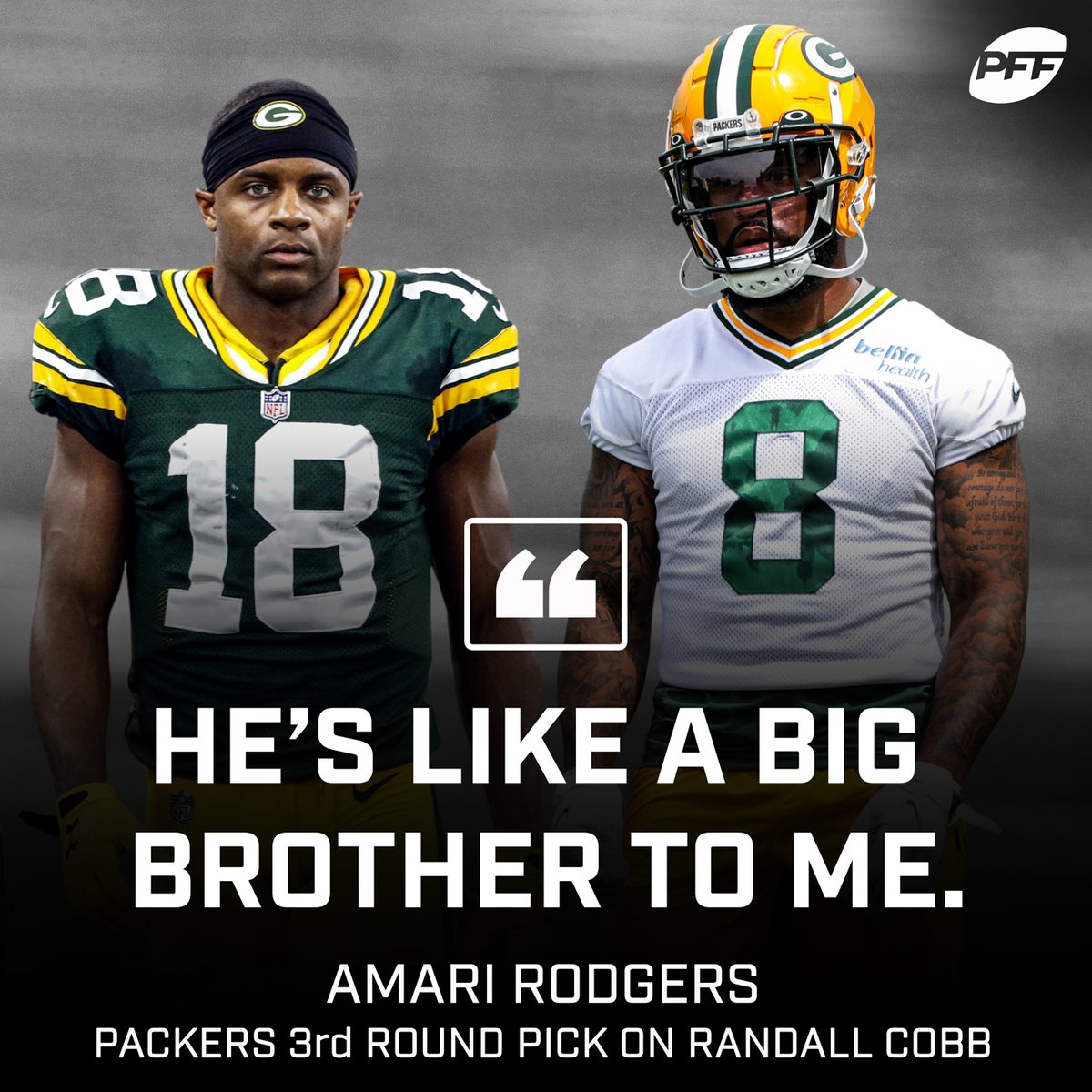 When the Green Bay Packers drafted Amari Rodgers in the third round of last year's draft, many expected him to be the next Randall Cobb. They even had a special connection. Rodgers' father being Cobb's wide receivers coach at Kentucky. The similarities between the two players are apparent in theory. However, 2021 proved that Rodgers is going to need more time before he can fill a Cobb-like role. Perhaps another season learning under Cobb will help reach the level the Packers have planned for him. Having a new special teams and offensive coordinator may help as well. However, there is a great deal to be said for having a mentor like Randall Cobb.
For More Great Wisconsin Sports Content
Follow me on Twitter at @theotherAdams14 and follow us @WiSportsHeroics for more great content. To read more of our articles and keep up to date on the latest in Wisconsin sports, click here! Also, check out our merch store for some amazing WSH merchandise!