The Green Bay Packers, like many NFL teams, are facing tough decisions when it comes to the salary cap.  One of those decisions seems to be moving on from All Pro center Corey Linsley.  Linsley had been the Packers' starting center since 2014.  He had best season in 2020, being named to the First Team All Pro.  However, given the salary he will likely command on the market, the Packers just do not seem able to afford him.  Here, we present three possible replacements for the reliable lineman.
In-House Candidate: Elgton Jenkins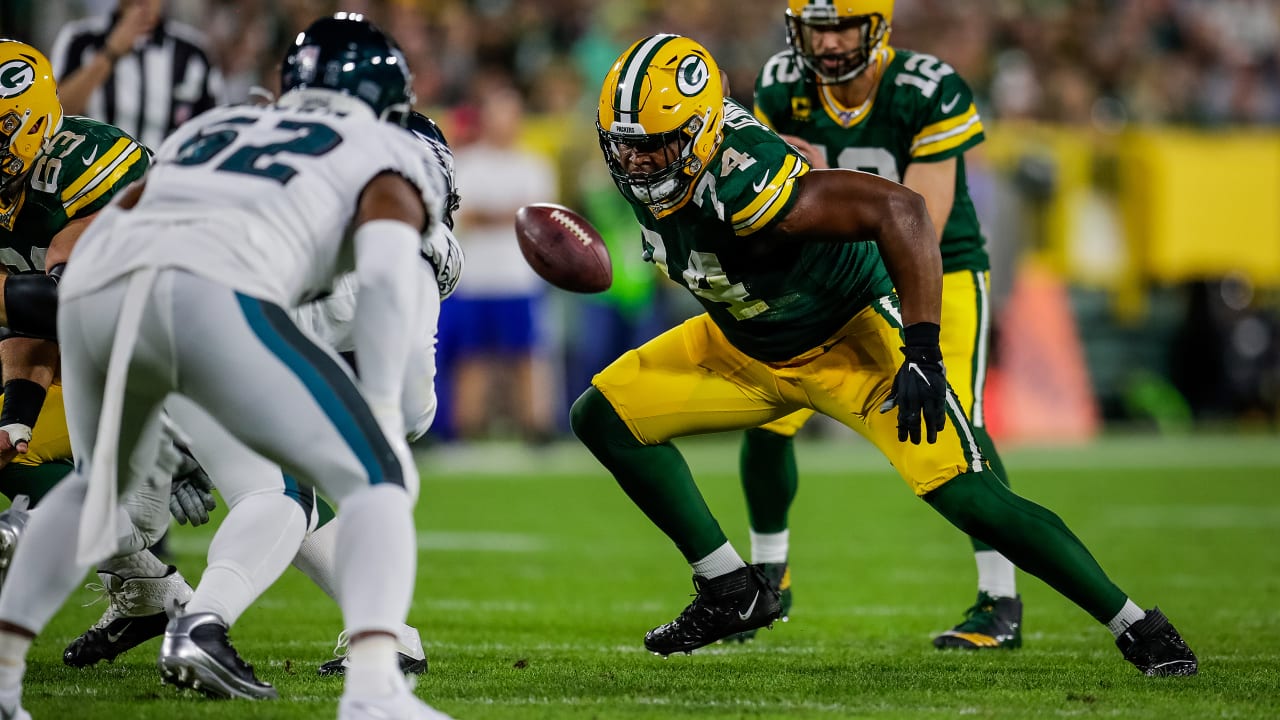 When Corey Linsley missed three games in 2020, Elgton Jenkins filled in at center.  The swiss army knife lineman took snaps at all five positions on the line last season, but made the Pro Bowl as a guard.  In his time at center, he was more than serviceable.  In fact, he was nearly as good at center as he was at guard.  Of course, more permanent adjustments will need to be made to his game and footwork.  However, if Jenkins has proven anything in his two-year career, it is that he is a fast learner.
Of course, if Elgton Jenkins is moved to center, the Packers will need to fill his vacated spot on the line.  With Ricky Wagner being released, their depth on the line is slim.  However, it may be easier to replace a guard than a center.  Additionally, Jenkins has shown he has a solid relationship with Aaron Rodgers, which is crucial to the flow of the offense.
Free Agent Candidate: David Andrews
As far as free agents go, David Andrews is not a well-known name.  This is not because he is not good, but because offensive linemen are terribly underrated.  When it comes to potential free agent replacements for an All Pro center, few could be better than a three-time Super Bowl champion?
That's right.  David Andrews was the center on the New England Patriots Super Bowl winning teams in 2014, 2016, and 2018.  For a Packers' team that has lost three NFC Championship games in that same span, bringing in a veteran who understands what it takes to get over the top might not be a bad idea.
NFL Draft Candidate: Rashawn Slater
Rashawn Slater enters the NFL Draft after a career spent at tackle for Northwestern University.  However, due to his lack of height, many scouts predict that whatever team takes him will move him to either guard or center.
[pickup_prop id="3830″]
Some mock drafts have Slater going high in the first round if teams are willing to play him at tackle.  However, other mocks have him going in the early second round to teams that wish to convert him to guard or center.  With the 29th pick in the first round, the Packers may have the chance to take Slater.
For More Great Wisconsin Sports Content
Follow me on Twitter at @theotherAdams14 and follow us @WiscoHeroics1for more great content. To read more of our articles and keep up to date on the latest in Wisconsin sports, click here!