After a tough couple Big Ten games to start conference play, the Wisconisn Badgers return home tomorrow night against Nicholls. It the the start of their final three non-conference games of the regular season. After a tough loss to Ohio State Saturday, here is what Wisconisn needs to do to get back in the winning column. Tip time is scheduled for 7 PM on BTN.
Do What Makes You Feel Good
The Badger struggled all game against the Buckeyes. They struggled to defend E.J. Liddell and they weren't able to finish at the rim consistently. This was also a really tough road game. When Ohio State plays the way they are capable of, they are a top 15 team in the country.
What has led to the Badgers great start to the season? Defense. A majority of what Wisconisn gets on offense is a result of what they do on the defensive side. Despite a tough schedule, Wisconisn is allowing only 60.5 points a game. Nicholls scored 79.2 points a game. However, it's hard to find an easier schedule than what the Colonels have played to this point. If the Badgers get back to their defensive ways, this won't be much a of a battle.
Contain A Veteran Bunch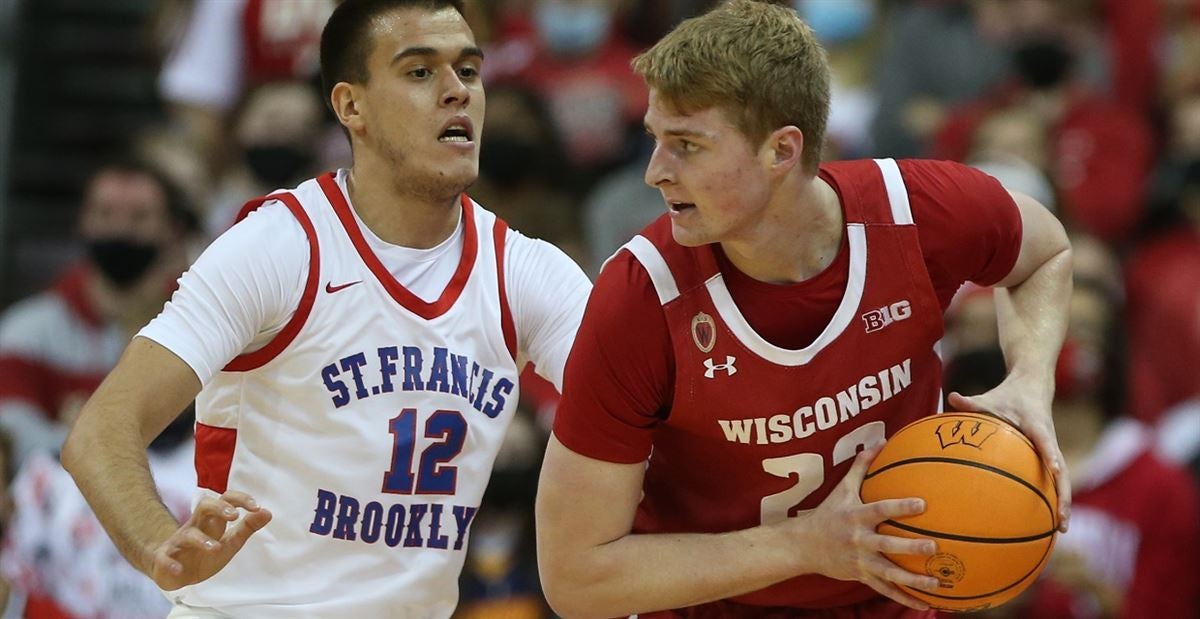 Nicholls has eight seniors on their roster. You won't find many teams with more than that on a roster. Out of thise eight, three of them are their top three scorers. The Colonels are led by Ty Gordon. The 6'1 senior is shooting 50% from the field, including 34.8% from three. At 18.2 points a game, he needs to have a monster night if Nicholls wants to make this a game.
Devante Carter and Latrell Jones are two seniors that average doubles figures as well.Expect a heavy dose of these three players tomorrow night. The Badgers have solid defensive guards that should be able to hold up with the big three of Nicholls.
Bounce Back Game For The Bigs
One of the stories from Saturday's game was how much Wisconsin's bigs played. Steven Crowl was held scoreless and there wasn't much production from Chris Vogt and Ben Carlson either. These three need to have a bounce back game. I think having a couple non-conference games to end the calendar year should get them back into a groove.
Looking at the stats, Nicholls doesn't seem to play a lot of minutes with their bigs. Only Emmanuel Little (6'6) and Manny Littles (6'7) log meaningful minutes for forwards. I would love to see Crowl and Carlson take advantage of that, especially in the paint.
Prediction
I don't watch much Nicholls Basketball and I would bet you don't either. It's hard to tell what opponent the Badgers are getting tomorrow night. They have a really good scorer and seem to play small. Will the Badgers adjust to them or will they make Nicholls adjust to more bigs?
This is a game where Wisconisn should be able to bounce back, get right, and feel better about themselves. It's been a tough schedule to this point. I would love to see Steven Crowl and Ben Carlson both have big games and establish themselves in the paint. Players such as Jakobi Neath, Loren Bowman, and Jordan Davis should benefit with a good amount of minutes as well.
The schedule Nicholls has played to this point is mediocre at best. They do have a win against Northern Iowa but nothing impressive after that. The Badgers should cruise to a win and get back on the right track.
Wisconsin- 75 Nicholls- 55
Follow me on Twitter @DylanBuboltz and follow us @WiSportsHeroics! For all your Wisconsin sports content, check out our homepage here!