The Green Bay Packers suffered an inexcusable loss to the New York Giants this past Sunday in London. The offense went stale and the defense continues to struggle week by week. Players have been expressing their frustrations in postgame interviews. The coaching staff seems to not have any solutions to fix the defense. Green Bay has an opportunity to get back on track this Sunday at home against the New York Jets. Do not be fooled, however. The Jets put up 40 points this past Sunday and have a ton of young talent on their offense. Will this be a game that the Packers can bounce back? Or will it be another struggle? Let's take a look at three things we might see on Sunday:
Aaron Jones and AJ Dillon Combine For Over 200 Rushing Yards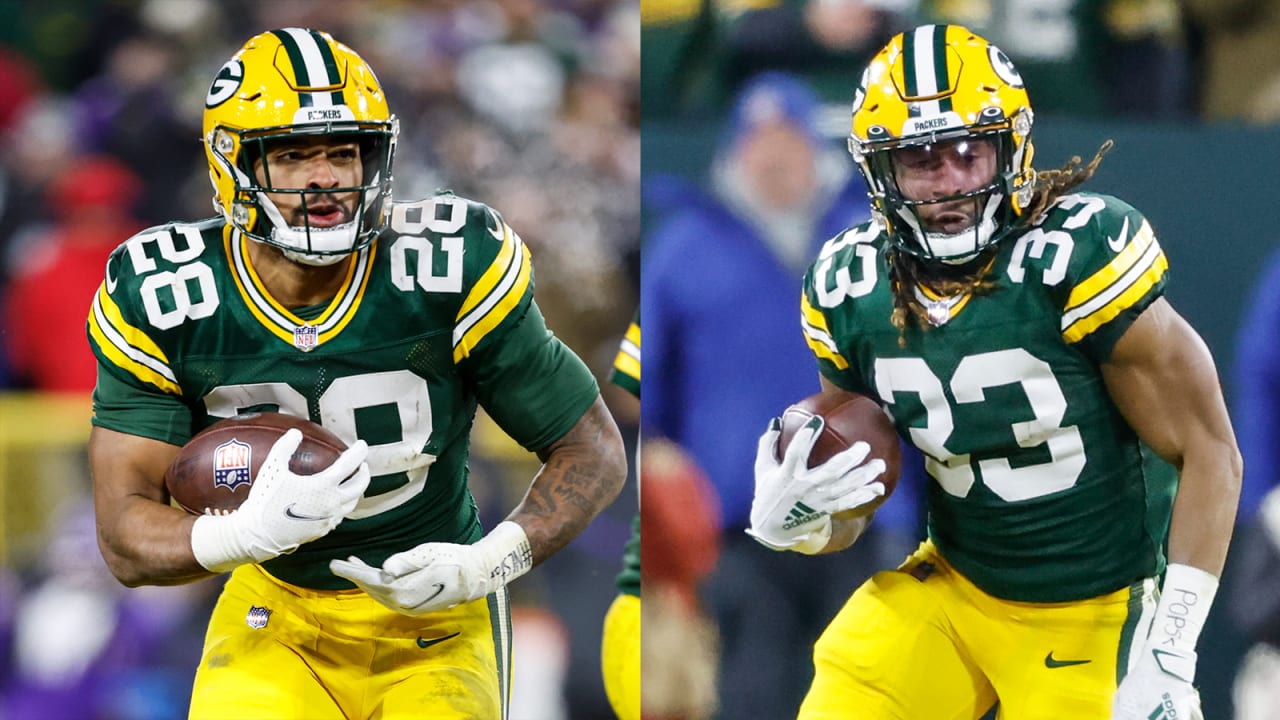 We have seen this become a trend this season. Green Bay loses and the next week run the ball like crazy. I do not expect anything different. Aaron Jones mentioned at the end of the game on Sunday about giving himself and Dillon an opportunity to score towards the end of the game. I have no problem with Jones speaking out about this. Aaron Jones and AJ Dillon are the best running back duo in the NFL and have been under utilized this season. Matt LaFleur, Adam Stenavich, and Aaron Rodgers, need to get on the same page on play calls, audibles, and overall preparation to keep the run game in tact. If Green Bay wants to gets this offense rolling and established, the run game needs to be a constant factor. 
Green Bay's Defense Gives Up 400 yards of Total Offense
It does not take a rocket scientist to figure out that Joe Barry and the Packers' defense has not lived up to its standard. Until Barry can start becoming more aggressive, this defense is going to continue to give up yards. As mentioned above, the New York Jets have young talent on their offense in the likes of Garrett Wilson and Breece Hall. I am expecting big games from both of these rookies. Additionally, Zach Wilson will find ways to expose the defense and hit the holes in the secondary. I am truly hoping that I am wrong about this. However, Joe Barry has shown that he is not willing to change his defensive scheme nor make adjustments. If this does become the case Sunday, there is going to be even more noise in the locker room and an even more frustrated team.
Green Bay Drops Their Second Straight Game

Never in my right mind did I think a loss to the New York Jets would be a discussion. But, with the lackluster coaching and poor execution, this is most certainly an option. Green Bay's defense has all the capabilities to be compared to the likes of 'The Legion of Boom' defense from the mid 2010's. If the defense continues to play soft coverage and allow 5+ yards per play, it makes it real difficult to win games. I am not anticipating any changes by the defensive staff coming into this game, and that really concerns me.  I think that the offense is going to play better than what it did in London.  Ultimately, it is on the defense to step up, hone in, make stops to put the offense in position to win.
Follow me on Twitter @ChrisBuboltz and follow us @WiSportsHeroics for more great content! To read more of our articles and keep up to date on the latest in Wisconsin sports, click here. Also, check out our merch store for some amazing WSH merchandise!