The Green Bay Packers' playoff hopes are still alive! With a 24-12 win on Monday against the Los Angeles Rams, the Packers did not gain ground, but built confidence that they can indeed win out. This Sunday, on Christmas Day, Green Bay travels to Miami to take on the Dolphins. Miami is still fighting to hold their spot in the AFC playoff picture. This will again be another huge test for Joe Barry as he faces off against Tyreek Hill and Jaylen Waddle. Let's take a look at three things that we will see on Sunday afternoon:
Raheem Mostert Rushes For Over 100 Yards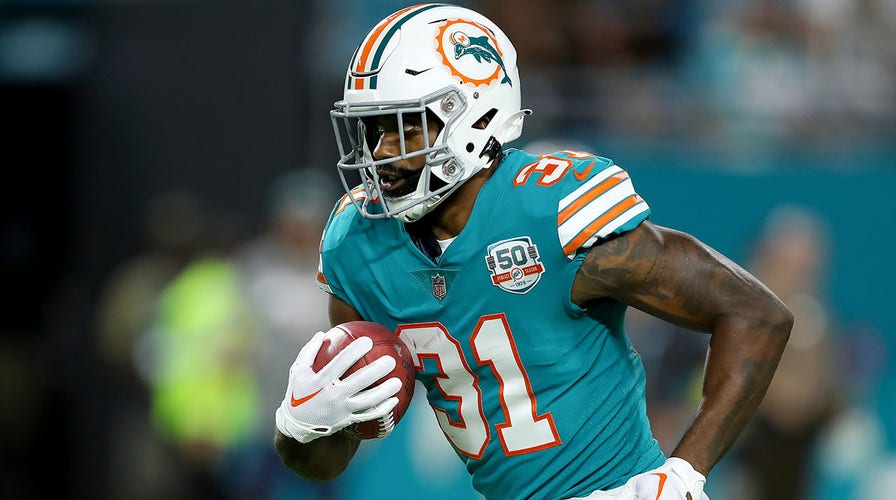 Raheem Mostert is a name that still haunts Packer fans to this day. Back in 2019, the seventh year running back from Purdue scorched Green Bay in the 2019 NFC Championship game with 220 rushing yards and four touchdowns. Since that game, Green Bay's defense still does not look any better. Joe Barry is going to have his hands full with stopping Jaylen Waddle and Tyreek Hill. This is going to open the door for the Miami Dolphins to take advantage of Green Bay's 29th ranked run defense. Even without Hill or Waddle, Mostert would still have the chance for a big game. The Packers defense has shown all year that they are not capable of stopping the run. Do not be surprised to see Raheem Mostert carry the ball at least 20 times on Sunday.
Aaron Jones Breaks The 1,000 Yard Rushing Mark
Aaron Jones has been the staple of the Packers' offense  in 2022 . With an inconsistent passing game, Jones has been the best offensive option each week. He is currently 63 yards shy of breaking the 1,000 yard rushing mark this season. This would be an exceptional accomplishment given Matt LaFleur's extremely questionable use of Aaron Jones at times this season. On top of that, it would be the third time in his career that he surpasses this feat. The Miami Dolphins' run defense currently ranks right around the middle of pack in the NFL. I fully expect that Miami's defense will be aware of where Jones is lined up and make him a focal point throughout the game. The one thing that plays in Green Bay's favor is that I believe  they have had their five best offensive linemen on the field the last few weeks. It is going to take a full team effort to ensure that Aaron Jones has a big game Sunday and can add another accomplishment to his already decorated career.
Green Bay Stuns The Dolphins On The Road
Three weeks ago I did predict that the Bears' game would be Green Bay's last win of the season. I am definitely ready to admit my mistake on that. Since that win, this team has had a much different attitude, starting with Aaron Rodgers. Additionally, Christian Watson's performances week by week have been a spark to an offense looking for an identity. The defense has still struggled, which is something we will continue to see. But, we have seen Aaron Rodgers deal with sub-par defenses most of his career, which is why he cannot be ruled out. In the end, I think it is going to come down to Rodgers' experience in 'must-win' games that will get Green Bay over the hump and take down the Miami Dolphins on Sunday.
Follow me on Twitter @ChrisBuboltz and follow us @WiSportsHeroics for more great content! To read more of our articles and keep up to date on the latest in Wisconsin sports, click here. Also, check out our merch store for some amazing WSH merchandise!