Earlier this week, we gave our readers a list of NBA free agents the Bucks could have signed.  However, since the publishing of that article, all three of them have been signed by other teams.  Lou Williams agreed to return to Atlanta today.  Yesterday, Victor Oladipo agreed to return to Miami.  Earlier still, Patty Mills signed with the Brooklyn Nets.
With these three players off the market, the Bucks' options are certainly limited.  However, they have strengthened their bench by signing George Hill back following his release from Philadelphia.  Additionally, they still have the tax payer mid-level exception (TPMLE) they can use to sign another player.  If they choose to use this exception, here are three more players that they could potentially look into signing.
Bismack Biyombo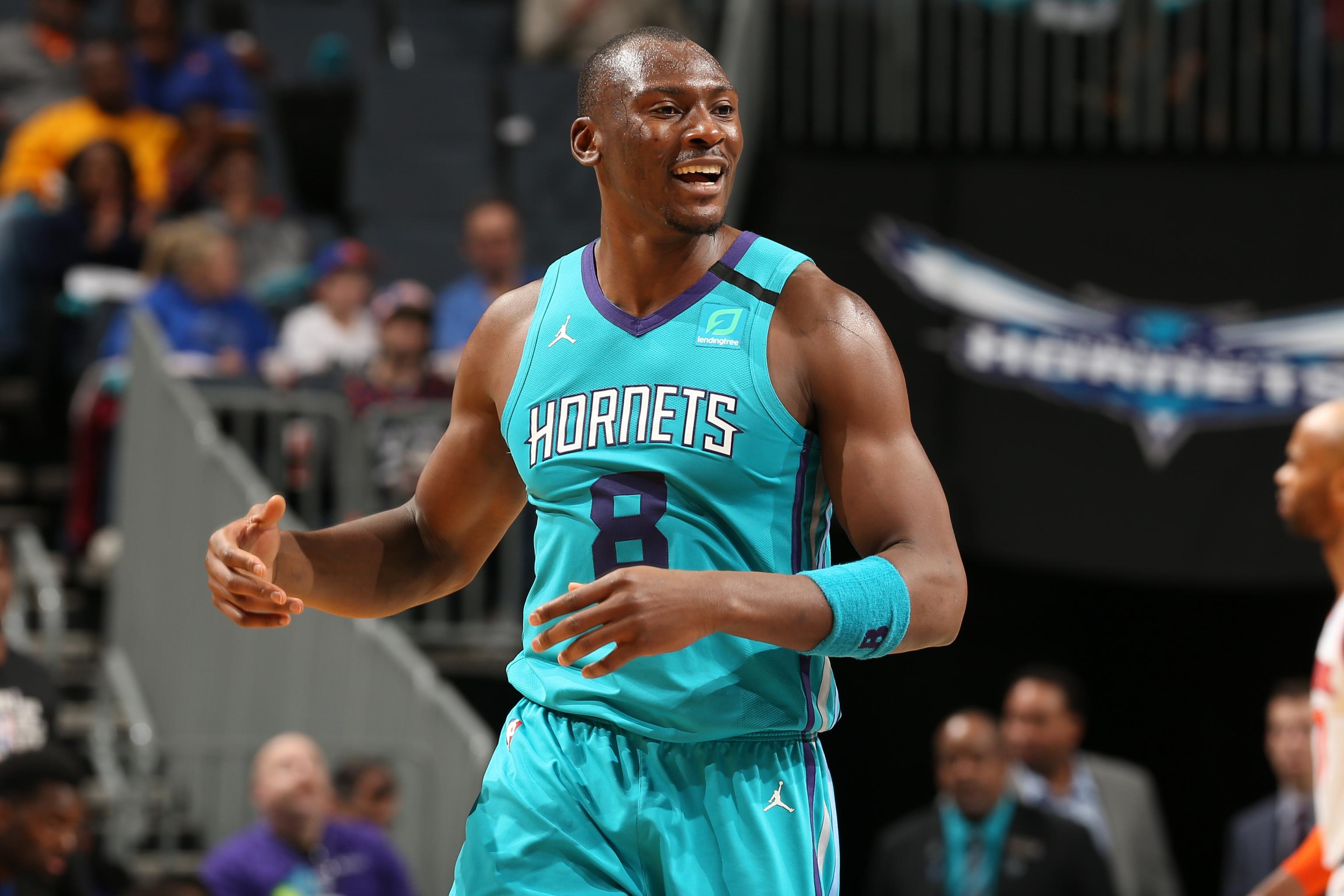 One name that is not commonly thrown out there for the Bucks is that of Bismack Biyombo.  However, with Bobby Portis secured and George Hill re-signed, he may be the missing piece the Bucks need on their bench.
Unlike Portis and Hill, Biyombo is not much of a scorer.  Last season, he averaged 5.0 points and 5.3 rebounds.  Like PJ Tucker, though, he is known for his defense.  In just 20.4 minutes per game last season, Biyombo averaged 1.1 blocks per game.  For his career, he is averaging 1.3 blocks per contest.
Last season and through the playoffs, one glaring weakness the Bucks had was the lack of a rim protector if Giannis Antetokounmpo and Brook Lopez were both out of the game.  Signing Biyombo to be the backup center would go a long way in fixing this weakness.
Ersan Ilyasova
A familiar face, indeed!  Ersan Ilyasova was drafted by the Milwaukee Bucks all the way back in 2006.  After his rookie season, he left to play in Spain for two seasons.  Ilyasova's second stint with the Bucks started in 2009 and lasted until 2015.  Between 2015 and 2018, he spent time with the Pistons, Magic, 76ers, Thunder, and Hawks.  In 2018, Ilyasova returned to Milwaukee for his third stint with the Bucks, which lasted until 2020.  This past season, he played for the Utah Jazz.
Ilyasova is what every Bucks' fan expects and knows him to be: a backup forward who can shoot and draw offensive charges.  He is adept at getting under the skin of opponents, though he is not as strong as Tucker or Biyombo.  Furthermore, he is a true center and is not very good at protecting the rim.  Signing Ilyasova (again) could definitely improve the three-point shooting off the bench, but not much else.
[pickup_prop id="7534″]
Josh Hart
One intriguing name on the lips of numerous Bucks' fans is that of Josh Hart.  The four-year veteran just finished up his rookie contract following his second season in New Orleans.  He was originally drafted by the Los Angeles Lakers, but was included in the deal that landed Anthony Davis in LA.
A role player of the bench for his entire career, Hart averaged 9.2 points and 8.0 rebounds for the Pelicans last season.  He played in just 47 games, starting four of them.  His best season came in 2020 when he averaged 10.2 points and 6.5 rebounds in '65 games.
Adding Hart to the Bucks bench can improve rebounding from the unit.  Last season, Bobby Portis led the Bucks' reserves with 7.1 rebounds per game.  No other Bucks' reserve came close to this, except from PJ Tucker averaging 7.2 rebounds per game in the Eastern Conference Finals.  Besides that series, Tucker only averaged 3.9 rebounds per game.
For More Great Wisconsin Sports Content
Follow me on Twitter at @theotherAdams14 and follow us @WiscoHeroics1 for more great content. Check out our merch page here and use promo code Wisco at check out for $1 off! To read more of our articles and keep up to date on the latest in Wisconsin sports, click here!