The Milwaukee Brewers made the post-season for the third consecutive season.  This was the first time that has happened in franchise history.  However, they were helped along my special rules that expanded playoff seeding because of the shortened season.  With a record of 29-31, it is obvious that there are some holes to fill.  David Stearns has said that it will be difficult for the Brewers to maintain a payroll over $100 million due to the loss of revenue in 2020.  That being said, the Brewers have needs that can only be filled immediately by signing free agents.  Here, we present to you three realistic free agents that could possibly fit onto the Brewers team next season.
Free Agent Target #1- James McCann: Catcher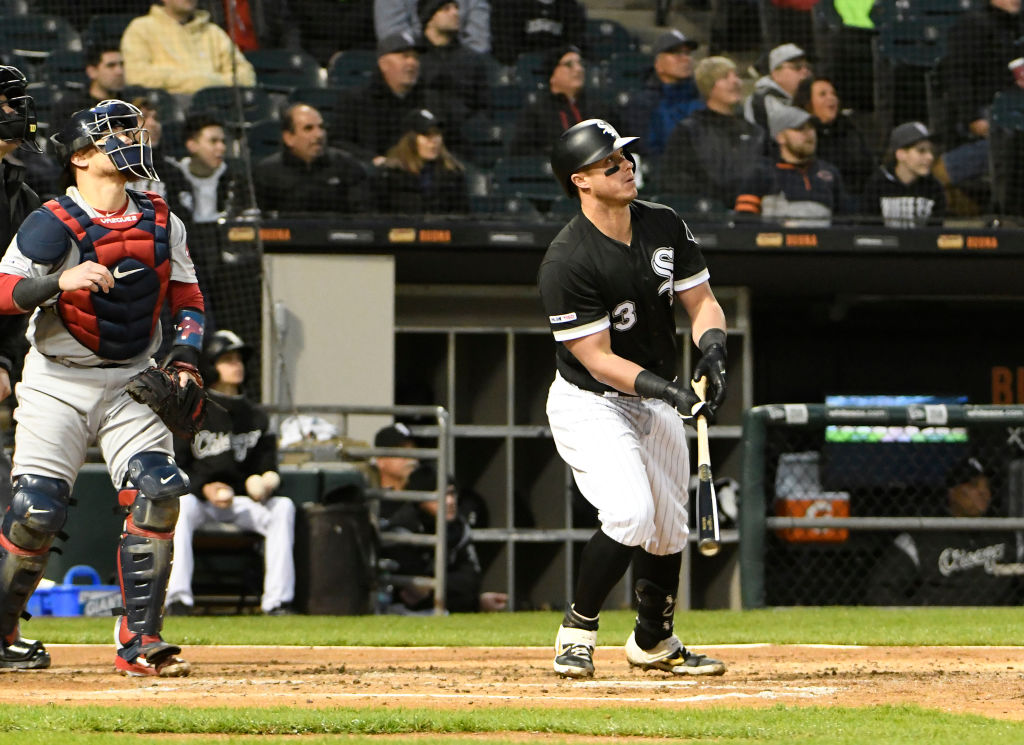 The Brewers' lost a great deal last off-season when Yasmani Grandal departed for the White Sox.  To fill the void, they traded for Omar Narvaez who had an absolutely woeful season, both at the plate and behind it.  Narvaez hit a pitiful .176/.294/.269 with two home runs and 10 RBI.  Long-time backstop Manny Pina missed a good portion of the year with a knee injury, leaving Narvaez and prospect Jacob Nottingham to handle the catching duties.  It was not good.
Narvaez, of course, could improve, but there is no guarantee that that will happen.  Pina has shown he is best used part time as he goes through long offensive slumps himself.  To fill the void, the Brewers could pursue James McCann.  McCann is a 30-year old veteran with seven seasons of Major League experience.  He played his first five years in Detroit before spending the last two seasons with the White Sox.
McCann is a career .249/.300/.394 hitter who does not have that much power.  However, he has had two pretty good seasons in a row.  In 2019, he was an All-Star hitting .273/.328/.460 with 18 home runs and 60 RBI.  In 2020, though, he lost his job to free agent Yasmani Grandal.  The White Sox also signed Edwin Encarnacion in free agency to be their DH, so McCann was rarely used.  In 31 games in 2020, he hit .289/.360/.536 with seven home runs and 15 RBI.
He made just over $5 million this past season, so the Brewers will not break the bank by pursuing him.  He is a very solid, cost-effective player.
Free Agent Target #2- Matt Adams: First Base
Personally, I believe Daniel Vogelbach can be the Brewers' answer at first base.  However, there is a reason why he played for three teams in 2020.  While he had great success with the Brewers once he arrived, there is no guarantee that he can replicate that.  The Brewers have had an endless carousel of first basemen over the past decade it seems (two of which played deep into the MLB playoffs this year).  It would be nice to find someone who will play consistently for more than one or two seasons.
Enter Matt Adams.  The Brewer-killer himself.  Adams, of course, is best known for his time with the Cardinals and seemed to always hit the Brewers well.  For his part, he has not had the flashiest of numbers, but they aren't terrible.  He is a career .259/.307/.467 hitter in nine seasons.  Admittedly, he has struggled in recent seasons, but did win a World Series with the Nationals in 2019.
In 2020, Adams played for Atlanta, but was limited to just 15 games due to a hamstring injury.  He was hitting just .184/.216/.347 and lost his starting DH spot against right-handed pitchers during his stint on IL.  Frustrated by his lack of playing time, it appears that Adams asked for his release from the Braves in early September and sat out the rest of the year.
As mentioned previously, Adams has always hit the Brewers well, and part of that may be due to Miller Park being very friendly to lefties.  In any case, a woeful 2020 and subpar 2019 probably dropped his asking price.  He made just $1 million with the Braves last season, and has never made more than $4 million in a season.  He could easily fit into the books of the cost-conscious Brewers.
Free Agent Target #3- Marcus Stroman: Starting Pitcher
I am reluctant to pose Marcus Stroman as a potential Brewers target.  The last time the Brewers went out and got a former Blue Jays ace, it was Shaun Marcum and the results were very much mixed.  At that time, though, the Brewers were looking for a front-end starter.  Now, with Brandon Woodruff and Corbin Burnes cemented as the top two starters, the Brewers do not need to find ace-level talent for the rotation.
Marcus Stroman made headlines prior to the season by announcing that he would not play in the 2020 season.  Many people believe he did this because he no longer wanted to be a New York Met.  Whatever the case, he has had a year off.
In 2019, Stroman made his first All-Star team, finishing the season 10-13 with a 3.22 ERA and 1.31 WHIP.  He started 32 games and pitched 184.1 innings while recording 159 strikeouts.  He has shown flashes of brilliance, but has not always been that consistent.
Prior to opting out, Stroman was due a $12 million salary.  Having taken a year off, it is not likely that he will get much more than that on the open market.  It is possible that the Brewers could get him for a short one-year deal while all teams and clubs hope for increased revenue going into 2022.
Side Note
I firmly believe Brett Anderson has earned to be given another contract offer by the Brewers.  If they can get him back for around $5 million, a rotation of Woodruff, Burnes, Stroman, and Anderson could be one of the best in the league.
For more great content
Follow me on Twitter at @theotherAdams14 and follow us @WiscoHeroics1for more great content. To read more of our articles and keep up to date on the latest in Wisconsin sports, click here!