We are finally here. It is finally Week One of the 2022 NFL regular season. After a long offseason that saw the Green Bay Packers lose one of the best wide receivers in franchise history (Davante Adams) and a lethal downfield threat (Marquez Valdes-Scantling), they now are poised to take on their bitter division rival Minnesota Vikings. There are plenty of new faces on this team, but also many familiar ones (including those returning from injury). As fans of all NFL teams will tell you, anything can happen in Week One. That being said, the bitterness that exists between the Vikings and Packers makes this game one of the most anticipated of Opening Weekend. Part of what makes it so exciting is that there are several matchups fans are itching to watch. Here, I highlight the top three.
Matchup #1: Za'Darius Smith vs the Packers' Offensive Line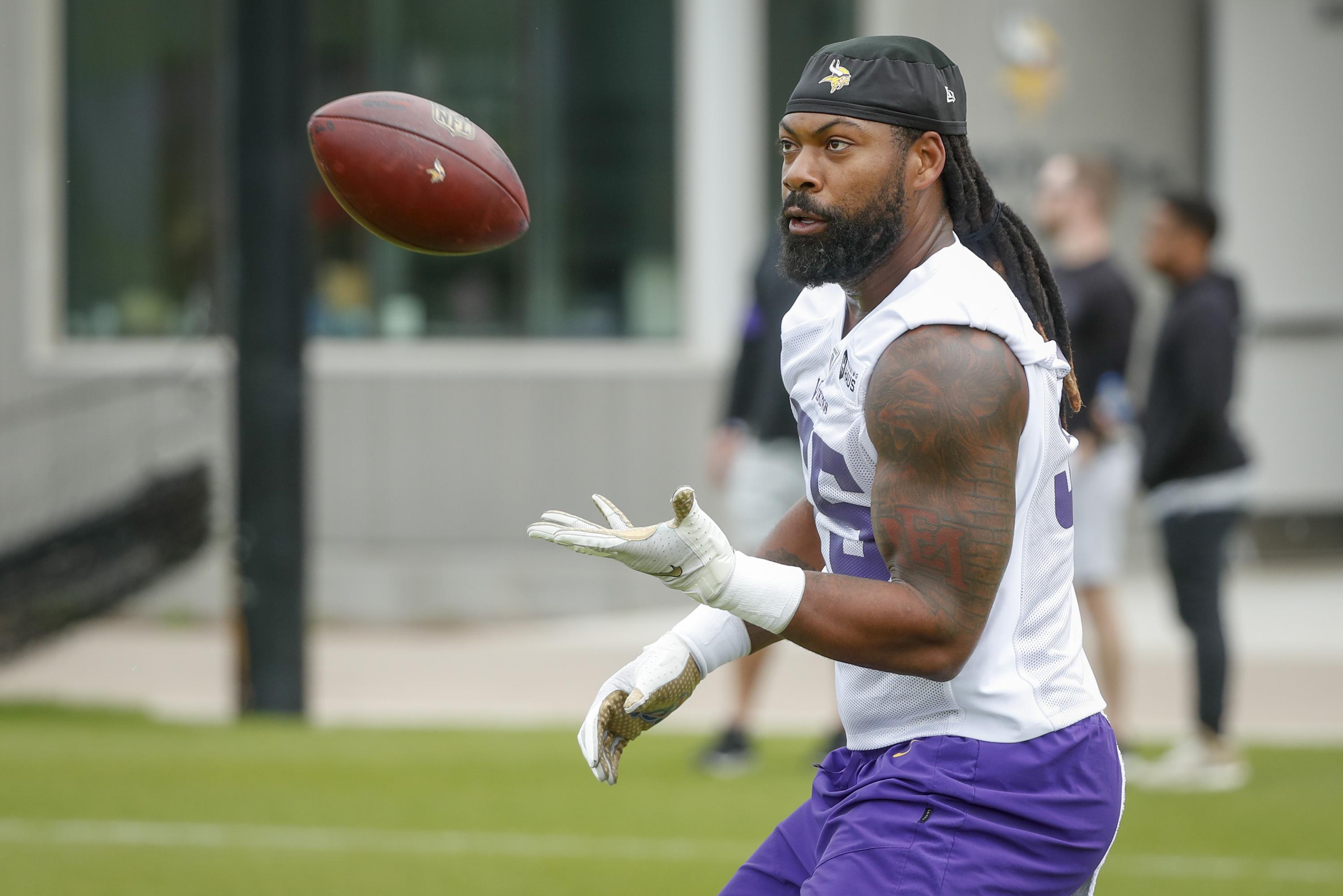 In the above podcast episode, former Green Bay Packers defensive tackle Gilbert Brown had some strong words for the Minnesota Vikings and Za'Darius Smith. Of course, Smith has been making headlines all offseason for his bitter divorce from the Packers. As it turns out, Smith really was disappointed that his teammates did not vote him as a captain last season. Ironically, his Vikings teammates didn't either. That didn't stop him from getting a ridiculous captain's chain made.
Buying captain "C" jewelry after not being voted captain is Za'Darius Smith 101.#Skol #GoPackGo pic.twitter.com/PzGGALuZZ8

— Soren Sodergren🧀🏈 (@Soren_Sodergren) September 7, 2022
In any case, Smith looking forward to facing his old team. As a Green Bay Packer, Smith had 26.0 sacks between 2019 and 2020. That mysterious back injury kept him out of 2021 for all but a few snaps in Week One lasts season. Regardless of how Packers fans may feel about him and his departure, he is coming into this game with a massive chip on his shoulder. He will be motivated to get to Aaron Rodgers more so than he will be to get to any other quarterback this season.
Fortunately for the Packers, both David Bakhtiari and Elgton Jenkins are questionable to be active for Week One. That sounds weird, but it is true that it is fortunate. While they were listed as questionable on the Friday injury report, both participated in team drills this week. When asked about Bakhtiari in particular, head coach Matt LaFleur said, "I think we've seen enough… he's looked pretty good." That certainly sounds like "Bak" will be playing. If/when Jenkins is announced as playing, Smith's revenge tour will be that much more difficult.
Related: How 16 Former Packers Fared after Signing with Minnesota
Matchup #2: Eric Stokes and Jaire Alexander vs Justin Jefferson and Adam Thielen
Even Packers fans have to admit that the Vikings wide receiver duo of Justin Jefferson and Adam Thielen is currently the best, most proven duo in the NFC North. On the other hand, even Vikings fans have to admit that the Packers have the best cornerbacks in the division. This matchup will certainly be a heavyweight bout between some of the best players at their positions.
To give an idea of how exciting this matchup will be to watch, let's take a look at the four players' stats against their rival team and their 2021 stats.
Adam Thielen
Career vs Packers: 15 games, 74 receptions, 986 yards, seven touchdowns
2021: 13 games, 67 receptions, 726 yards, 10 touchdowns, one fumble, one drop, 119.0 passer rating when targeted
Justin Jefferson
Career vs Packers: four games, 19 receptions, 279 yards, two touchdowns
2021: 17 games, 108 receptions, 1,616 yards, 10 touchdowns, one fumble, seven drops, 111.3 passer rating when targeted
Jaire Alexander
Career vs Vikings: six games, 30 tackles, 1.5 sacks, one interception
2021: four games, 13 tackles, one interception, three pass deflections
Eric Stokes
Career vs Vikings: two games, eight tackles
2021: 16 games, 55 tackles, one interception, 14 pass deflections
Of course, Jaire Alexander was not on the field for either of the Packers vs Vikings games last season. As a result, it was Eric Stokes who was tasked with covering Justin Jefferson for much of the time. Jefferson put Stokes through the ringer in their first matchup, hauling in eight receptions for 169 yards and two touchdowns. Things will certainly be different, one way or another, with everyone healthy and playing.
Matchup #3: Sammy Watkins vs the Vikings' Secondary
Unfortunately for the Packers, Allen Lazard likely will not play in Week One. He was listed as doubtful on Friday's injury report. However, Sammy Watkins is healthy and is feeling better than he has in years. When asked earlier about the possibility of his being wide receiver one against the Vikings, Watkins sounded confident that he will be up to the task.
Of course, any NFL player worth their salt would say that. However, Watkins does represent the kind of weapon that could take this Packers' offense to the next level in 2022. He is fast, savvy, and can catch passes from any wide receiver position. The Vikings' secondary consists of a combination of long-time veterans and some developing talent. Let's take a look at their top corners' stats from a season ago:
Patrick Peterson: 13 games, 45 tackles, one interception, five pass deflections, 78.7 passer rating when targeted, 13.5% missed tackle percentage
Cameron Dantzler: 14 games, 53 tackles, one interception, eight pass deflections, 74.7 passer rating when targeted, 7.0% missed tackle percentage
Chandon Sullivan: 17 games (with Packers), 31 tackles, three interceptions, four pass deflections, 92.9 passer rating when targeted, 16.2% missed tackle percentage
Andrew Booth: Drafted in the second round of the 2022 NFL Draft (no regular season experience)
As one can see, none of these four corners really inspires much fear in opposing defenses. The speedy Watkins certainly will be in a good position to make plays all over the field on Sunday afternoon.
For More Great Wisconsin Sports Content
Follow me on Twitter at @theotherRobin19 and follow us @WiSportsHeroics for more great content. To read more of our articles and keep up to date on the latest in Wisconsin sports, click here!