After the Green Bay Packers lost the NFC Championship game for the second year in a row, many believed defensive coordinator Mike Pettine would be fired.  However, it was recently revealed that Pettine is not under contract for next season.  Needless to say, there are many who do not want to see Pettine return as defensive coordinator.  That said, Pettine did orchestrate a top-ten defense in 2020 and could be brought back.  If he is not, the question is who will replace him?  Here, we present you with three possible candidates.
Up and Coming Position Coach: Teryl Austin
Teryl Austin is currently the senior defensive assistant and secondary coach of the Pittsburgh Steelers.  The Steelers finished the 2020 season third in yards allowed per game and points allowed per game.  In addition, they ranked fifth in turnover differential.
Austin's first NFL coaching job was as the secondary coach of the Baltimore Ravens in 2011.  In this role, he helped the Baltimore defense lead the team to victory in Super Bowl XLVII.  Austin was named defensive coordinator of the Detroit Lions in 2014. In his first season, the Lions finished second in yards allowed per game and third in points allowed per game.  They finished with an 11-5 record and made the playoffs.
[pickup_prop id="3830″]
Since then Teryl Austin has not had the pleasure to coach defenses with as many talented players as the Packers have.  The defenses in Detroit, of course, got worse as talent left the team.  After Jim Caldwell was fired following the 2017, Austin was hired to be the defensive coordinator of the Bengals.  He did not last long, though, and was relieved of his duties before the season was over.  Head coach Marvin Lewis was let go after the season as well.
What should make Austin an appealing candidate to the Packers is his work with secondaries.  The Packers have two great safeties and arguably the best corner back in the game.  In short, the passing defense is the strength of the team.  A coach like Austin would help them develop even more.  What's more, the Packers will likely be targeting a young corner back in the draft to help replace Kevin King, who is a free agent.  A coordinator with experience teaching young corners would be highly beneficial to the Packers.
A Former Head Coach/Defensive Coordinator: Romeo Crennel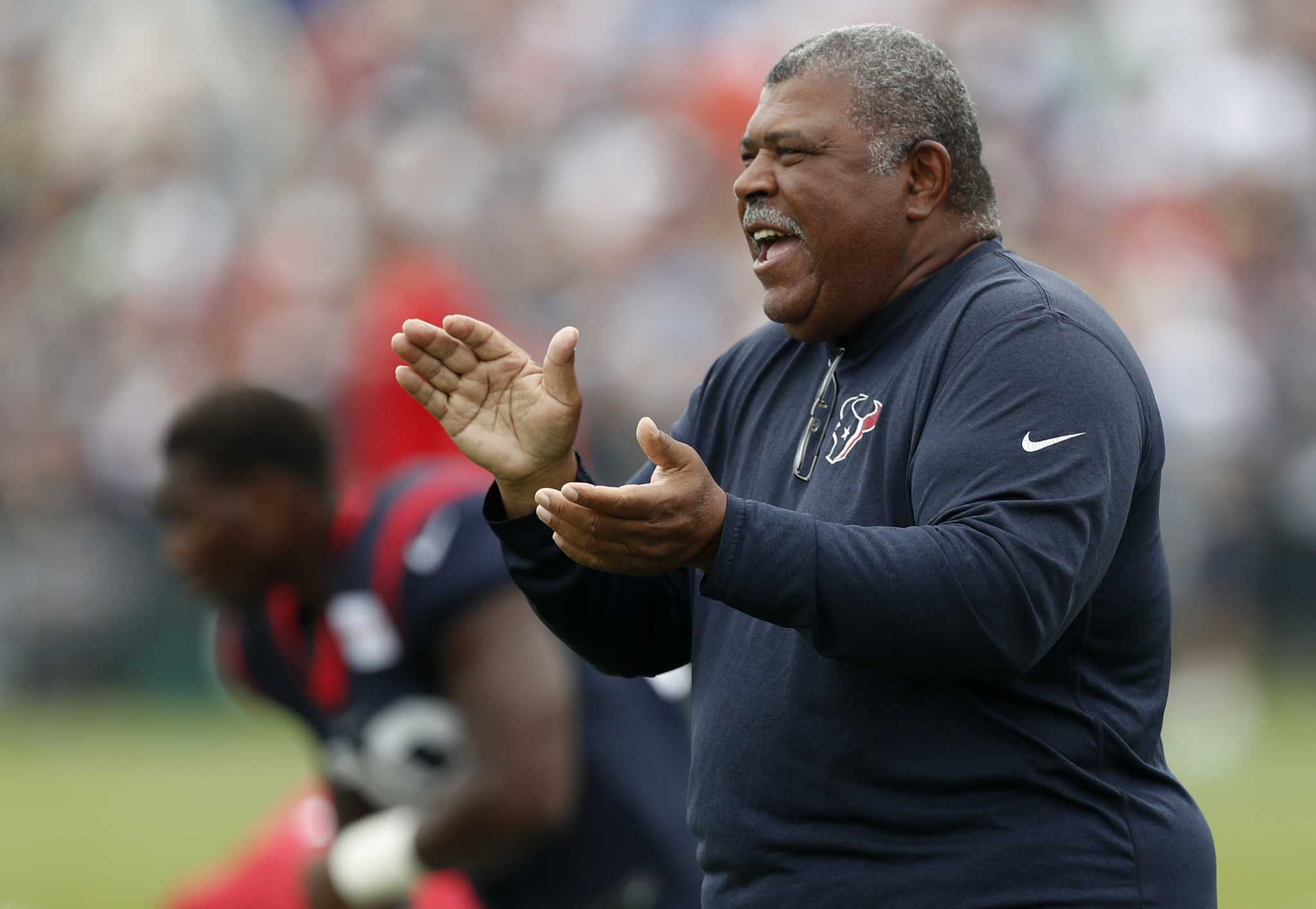 Romeo Crennel is one of the most respected defensive minds in the NFL and has been for a long time.  He would bring 20 years of head coach/defensive coordinator experience.  This may be a benefit to young head coach Matt LaFleur, who could rely on Crennel's experience in certain situations.
Beyond these things, the thing that should make Crennel a prime candidate for the Packers is that he has won five Super Bowls as a defensive coordinator.  For a team that has struggled to win their conference championship game, having a coordinator who has won that many Super Bowls would be invaluable.
The issue with hiring Crennel is that he is 73 years old.  He may want to retire or take a different role that does not require the daily grind that goes with being a coordinator in the NFL.  In addition, should he take the job there is no telling how long he would want to keep it.  That being said, the Packers' Super Bowl window with Aaron Rodgers is closing quickly, and Romeo Crennel would want to win another quickly, too.
The Collegiate Defensive Coordinator: Jim Leonhard
Jim Leonhard, the defensive coordinator at Wisconsin, is a ten-year NFL veteran.  The last half of his career was spent playing for defensive coordinator/head coach Mike Pettine.
In 2017, Leonhard was named defensive coordinator at Wisconsin, where he had been the secondary coach.  In his four seasons, the Wisconsin Badgers have consistently had one of the best defenses in the nation despite not having the most talented players.  Throughout the past four seasons, Wisconsin's defense ranks third in scoring defense, fourth in yards allowed per game, and fifth in rushing defense.  They have also forced the second most turnovers in the country during that span.
Of course, many fans would love for the Packers to hire Jim Leonhard because of the Wisconsin connection.  However, from a football perspective, it makes much more sense than just hiring a hometown candidate.  As mentioned, Leonhard spent five years in Mike Pettine's system.  He has implemented the best parts of that system into his own at Wisconsin.
The Packers were within one game of the Super Bowl.  Bringing in a defensive coordinator with a whole new defensive philosophy is not guaranteed to bring the Packers to the promised land.  After all, it took the Packers' offense a full year under Matt LaFleur to fully hit their stride in his system.  Leonhard would bring fresh eyes and fresh ideas, but also would bring a system that is somewhat familiar to current players on the Packers' roster.  In doing so, the time spent learning a new defense would be decreased and could propel the Packers' defense to an elite level sooner rather than later.
For More Great Wisconsin Sports Content
Follow me on Twitter at @theotherAdams14 and follow us @WiscoHeroics1for more great content. To read more of our articles and keep up to date on the latest in Wisconsin sports, click here!