The Green Bay Packers took care of business on Sunday afternoon against the Pittsburgh Steelers. The most encouraging part of that victory was the consistent play of the defense. It is time to look forward to their upcoming matchup with the Cincinnati Bengals. Cincinnati is  not flashy team by any means, but, there is young talent on the offensive side of the ball. Additionally, the Bengals are a legitimate threat to win the AFC North and have been one of the best teams in the AFC. All of this is turning into a very intriguing and exciting showdown. Let's take a look at three things we might see this Sunday.
Tee Higgins and Ja'Marr Chase Each Have Over 100 Receiving Yards
The Packers are heading into by far one of their toughest tasks from a defensive standpoint. Tee Higgins and Ja'Marr Chase are undoubtedly the best young duo in the entire NFL.  Jaire Alexander sustained a shoulder injury on Sunday, leaving his status for this game in question. Additionally, there is a real chance we could see Kevin King and Eric Stokes starting at cornerback. If this were to be the case, I would not be feeling very well about this matchup. I truly do not think that it is to be questioned that Higgins and Chase could rack up over 200 receiving yards. In hindsight, the Packers are going to need all hands on deck to stop this young tandem in Cincinnati.
Randall Cobb Continues His Excellent Play
Randall Cobb put on a performance this past Sunday. He showed why bringing him back was critical for the Packers. Green Bay does not have a solid slot receiver yet on the roster so it is important that the Packers make use of Cobb. As stated before, Davante Adams soaks up a lot of attention for opposing defenses. When this becomes the case, Randall Cobb showed that he still has playmaking abilities that some receivers on the Packers' roster do not have yet. I would not think we see another two touchdown performance. But, a nice 65-80 yard day cannot be ruled out. Randall Cobb played to his skills last week, and that is what Green Bay has been missing to make this offense even more dynamic.
Green Bay Wins In Overtime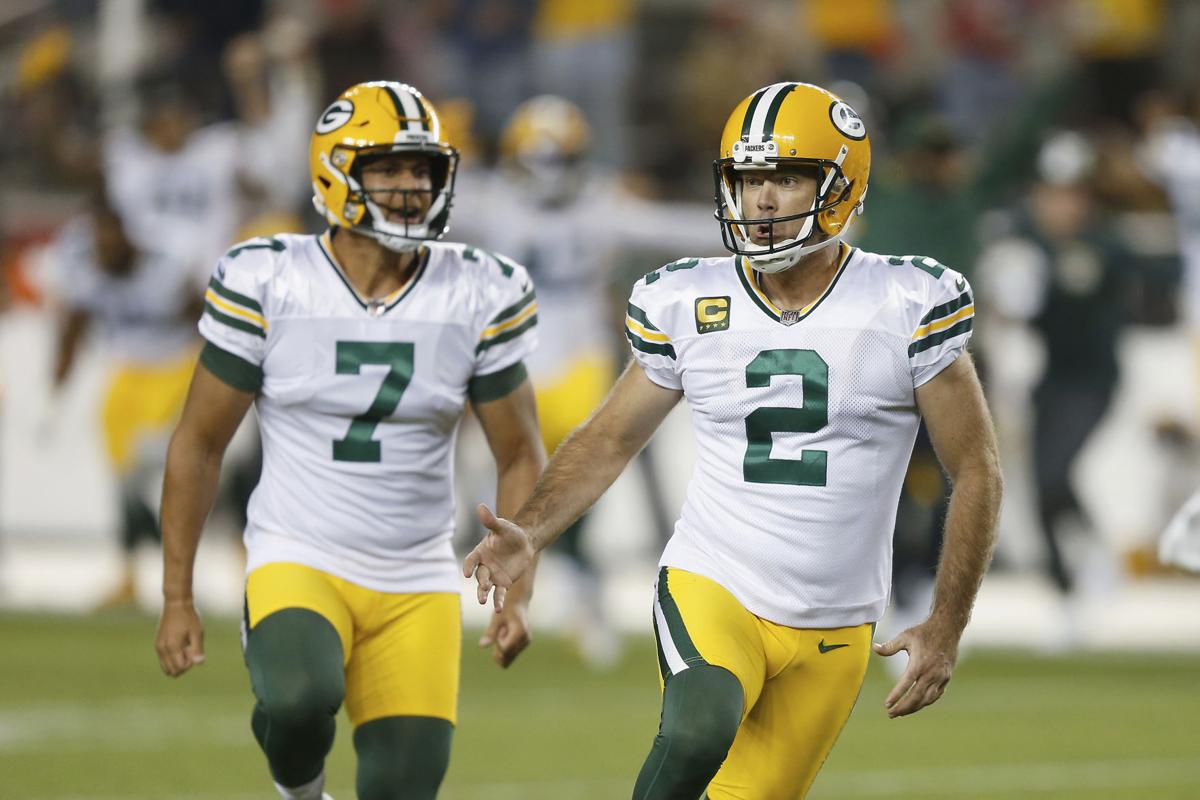 The young talent of the Bengals' offense and the experience of the Packers' offense has all the feelings for a back and forth contest. The Higgins- Chase and Adams-Cobb matchup will be the highlight of this game. I am not anticipating much defense to be played come Sunday. This game will be finished in overtime with a Mason Crosby field goal. At the end of the day, the Cincinnati Bengals are a team that has the potential to make things interesting in the AFC North. But, the Green Bay Packers have a slight edge over the Bengals. In the end, I am predicting a Green Bay Packer win.
Follow me on Twitter @ChrisBuboltz and follow us @WiSportsHeroics for more great content! To read more of our articles and keep up to date on the latest in Wisconsin sports, click here